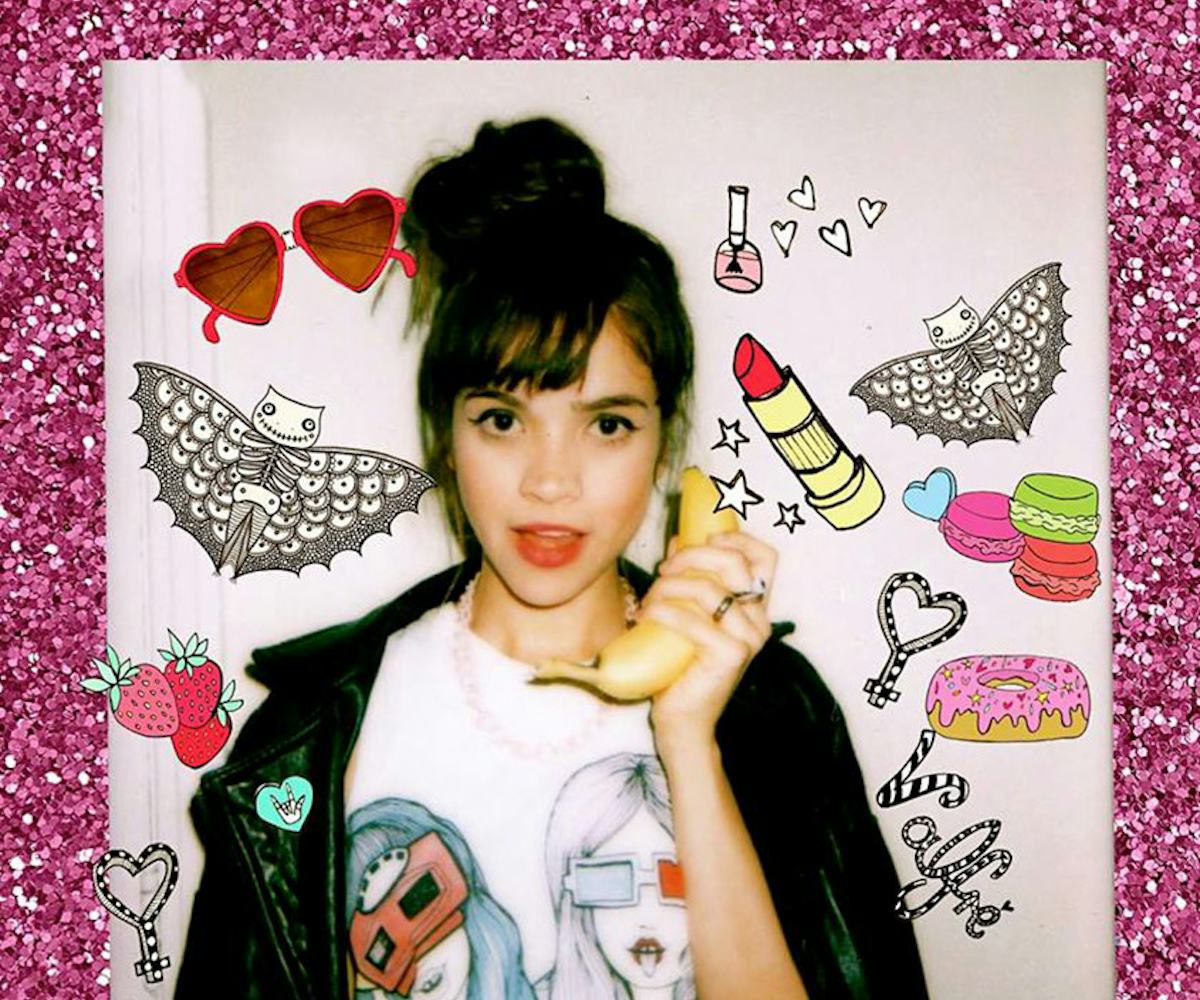 photo via valfre on facebook | all illustrations by ilse valfre
city find: girl power
these illustrations are exactly how you feel
If you've ever felt anything from your experiences in life as a girl:
You got upset when you saw your ex-boyfriend became in a relationship on Facebook.
You've been totally empowered to do something and then did it.
All you wanted to do on the weekend was go out, yet at the same time all you wanted to do was stay in.
You ate macarons to feel better about something.
You didn't care what anyone thought of your hair, clothes, tattoo, or face.
Then you'll totally get Valfre.
You might have first heard about the brand if you follow Lena Dunham on Instagram. The Girls star posted this notebook and this tee from the awesome illustrated collection, and the second we saw them, we had to know more. Not surprisingly, we found out that much like how the HBO show is completely relatable because of its insanely accurate depiction of life as a girl, so are Valfre's pieces.
We chatted with the illustrator and name behind the LA-based brand, Ilse Valfre (who happens to be a seriously cool girl), and her BFF-slash-President and CEO Jason Landau to get an insider's glimpse into the badass illustrations of life as girl.
Are the girls in your illustrations inspired by anyone specific in your life?
IV: I am influenced by people in my life, but the girls aren't based off of actual people. It comes more from things I experienced as a teen, or things my friends experienced.
JL: Girl power all the way! I would say her drawings are based off of things she experienced through every day living life as a girl herself, the realness of being a girl, what they go through. Like, dating, eating, boys, makeup, not being happy with their weight. Ilse knows all of the girls she creates aren't perfect, because that captures all girls.
The overall feel of the art is definitely a cool girl who doesn't care what people think, is totally her own person and definitely bad ass. Which It Girl is your target audience?
IV: Lena Dunham!
JL: We exist to empower girls. To have all the girls in the world be okay with themselves however or whatever they are. That's what art exists for.
What is it like to see your art as someone's tattoo?
IV: It inspires me! It's so flattering, it's a big deal. I get so excited when I see that. It gets me going, keeps me wanting to continue. It's a huge inspiration.
What is your creative process like?
IV: I draw every day. It relaxes me, it's like therapy. I always do it at night, while watching a chick flick when everyone else is sleeping.
How would you describe your work to a stranger?
JL: Edgy badass girl who doesnt give a f***.
What's your dream project?
IV: To make a film or short film based on the characters, either real life or a cartoon.
I saw your blog post recently about summer fashion essentials. What would you say are your everyday fashion essentials?
JL: Her gay best friend.
IV: I'm really obsessed with Anastasia Beverly Hills Brow Gel. I wake up, brush my teeth, put my gel on, blush--a super pink hue by MAC. You have to have a good pair of converse.
Check out the gallery to scoop up your own awesomeness from the Los Angeles brand and get more on valfre.com.
Want to know more about cool stuff going down in LA? Just sign up for the NYLON Daily below to get it all sent straight to your inbox on the reg!
Need more art inspiration? Follow us on Pinterest!
Antisocializing iPhone 5 Case - $24
I Donut Give a Fuck iPhone 5 Case - $24
Nobody's Baby iPhone 5 Case - $24
Peace, Love and iPhone 5 Case - $24