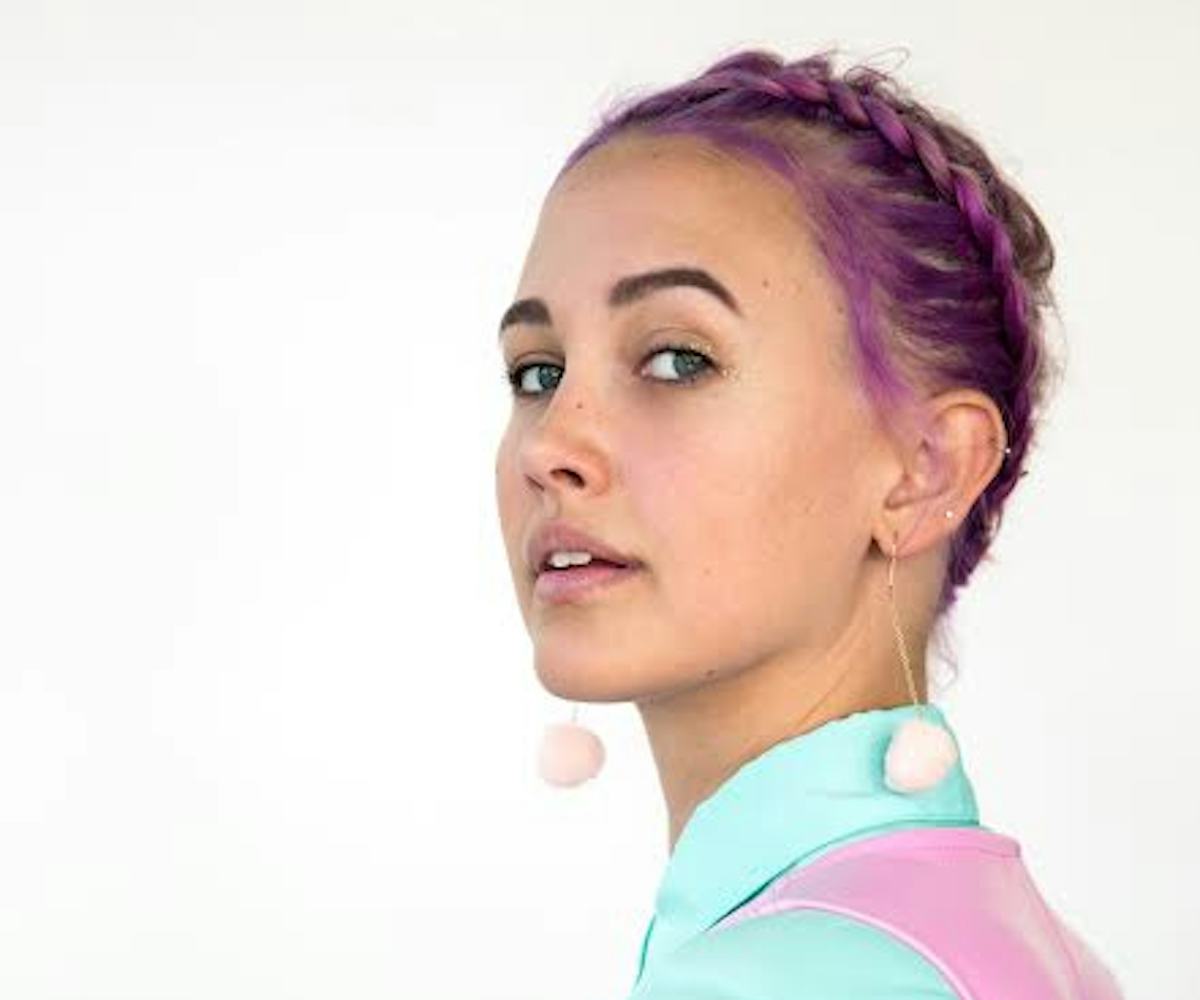 Photo by Sarah Holt
CLAY Invites Listeners To Come As They Are
Meet the bubbly singer from the best coast
CLAY has blue-tinted lashes, glitter scattered over her lids and cheeks, pink and purple hair weaved into two tiny braids, and a single earring shaped like a rainbow dangling from her left ear. She's an eclectic ball of joy with an infectious energy. Just one look at her and your spirits are instantly lifted; just one listen to her soulful voice and you can't help but feel inspired. She stands with open arms, encouraging people to "come as they are," which she's dubbed her mission statement.
However, CLAY insists that this isn't about her. She's just a messenger, and her next delivery is her biggest one yet. Just last week, she released her second single, "Follow Me Down," and now we're excited to announce that the West Coast singer-songwriter will be sharing her debut EP, The Clay Project Chapter 1: When Night Falls, with us all on January 27. The sharing won't end there, though—this debut will be followed up by The Clay Project Chapter 2; When Day Breaks, later next year. 
"I'm honestly just trying to create a safe space for everyone to be themselves," CLAY told us.
Which is exactly what the former Berklee College of Music student has accomplished thus far. In her first single, the chilling A-side/B-side track, "Wild Thing/3's A Crowd," she tackles both generational and romantic issues—something we can all connect with. Now, in "Follow Me Down," a slightly more seductive-sounding CLAY invites listeners to drown out their doubts and face their fears, tempting them to follow her into a space where personal freedom is in abundance. Together, these tracks—including another one on its way—channel an honesty, one rare in today's industry, that is rooted in CLAY's core belief that, although this is all from her, it's not for her. 
"Sometimes people just look at me like I'm this silly little girl because I just want to spread self-love and empowerment," says CLAY. "That's when I really fight for the message, and it's not even me that I'm fighting for."
We can only hope that, especially in a time like this, she doesn't give up this fight because we could all benefit from listening and acting on her message of acceptance and love. We'll have to hang tight until January to unpack CLAY's delivery, but until then, stream her latest singles below and gear up to partake in The Clay Project very, very soon.