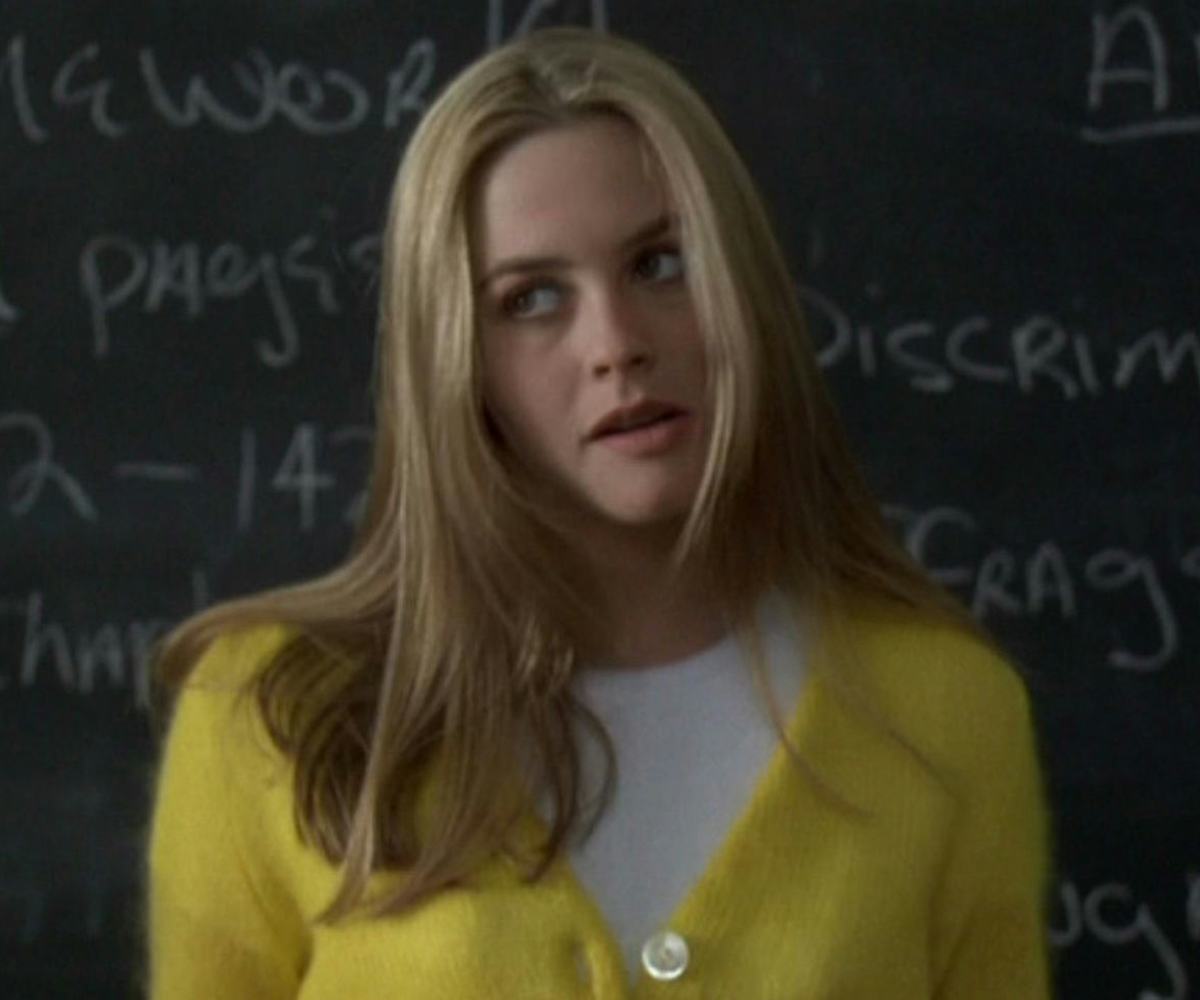 Photo courtesy of Paramount Pictures.
'Clueless' Director Amy Heckerling Reveals Where "As If!" Came From
oh my god we are totally buggin'
The Hollywood Reporter just released their list of Hollywood's 100 Favorite Movie Quotes, and no surprise, Cher Horowitz's iconic "As if!" made the list at number 90. If we had our way, it would be higher up, alongside "Do you prefer fashion victim or ensembly challenged?" and Tai's ultimate burn: "Why should I listen to you, anyway? You're a virgin who can't drive." Forget it, the whole script could have made it in, but we'll take what we can get.
Clueless' writer-director Amy Heckerling spoke on the result, saying that she never thought it would catch on the way it did... and persist in pop culture decades afterward. The Hollywood Reporter asked her about the origins of "as if." "I am always compiling slang words because I am just interested in how people use language," said Heckerling. "At that time, which was like early '90s, 'As if!' was floating around in the gay community and I thought it was really a multi-useful, multipurpose word. I thought it would be a good thing for teenagers to be saying."
"As if" is culture-borrowed? Say it ain't so! We know Cher as the champion for doing stuff for other people, being PC (it's "hymenally challenged," people), and delivering iconic quotes like, "It doesn't say RSVP on the Statue of Liberty." Though naysayers would point this out as a crack finally found in the Beverly Hills goddess, "as if" might also be Heckerling's, and thus the movie's nod to queer culture... and that, as Clueless would say, is way existential.
(via Hollywood Reporter)