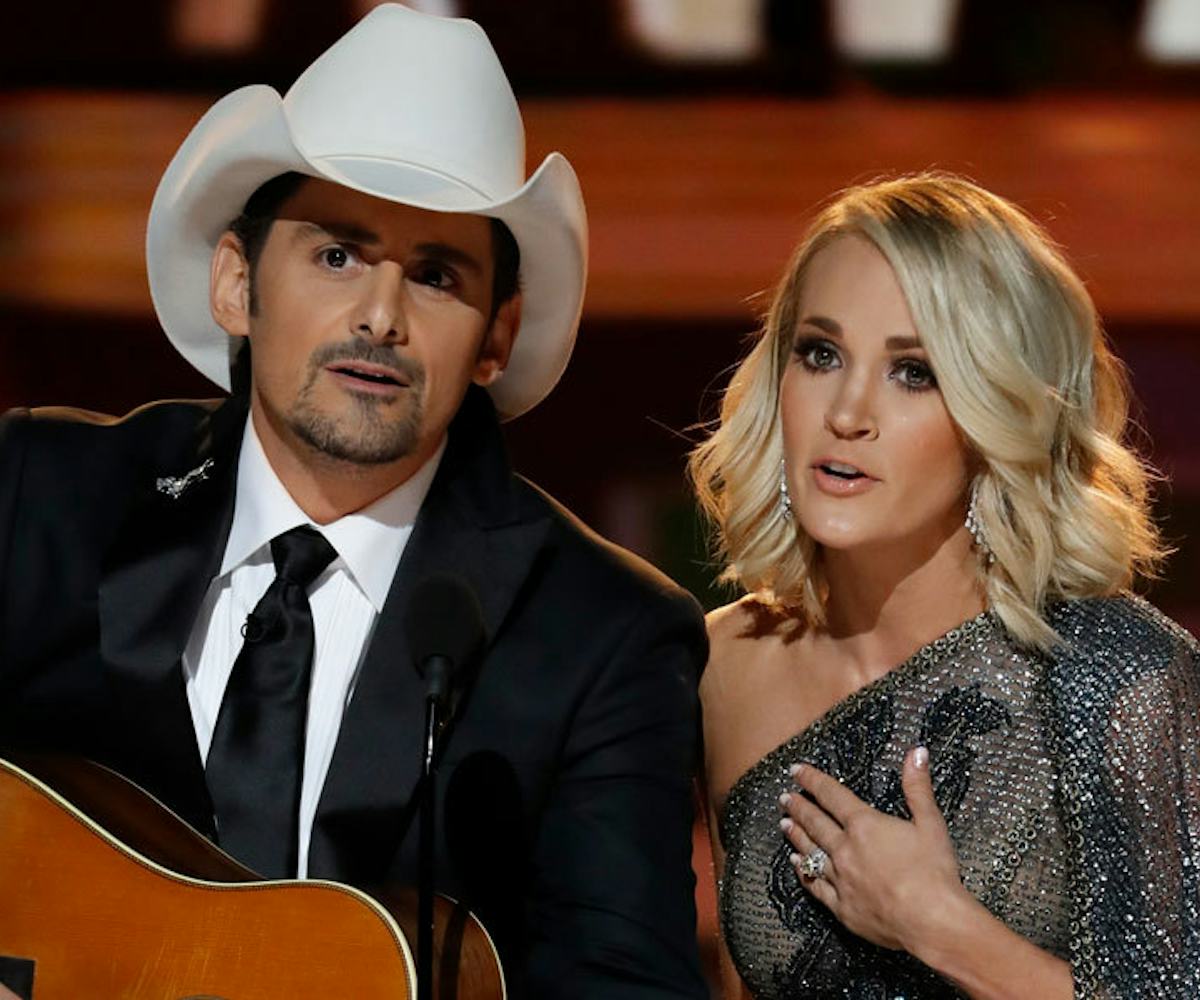 Media Banned From Discussing Vegas Shooting At Upcoming CMA Awards
Credentials will be "reviewed and potentially revoked" if they don't follow the guidelines
Talks about guns, the Las Vegas shooting, and "political affiliations" are off the table at the 2017 Country Music Association Awards. According to Rolling Stone, a set of media guidelines was released Thursday morning outlining the restrictions.
"It's vital, more so this year than in year's [sic] past due to the sensitivities at hand, that the CMA Awards be a celebration of Country Music and the artists that make this genre so great. It's an evening to honor the outstanding achievements in Country Music of the previous year and we want everyone to feel comfortable talking to press about this exciting time," the statement reads. More than that, journalists will be punished if they break the rules. "If you are reported as straying from these guidelines, your credential will be reviewed and potentially revoked via security escort," it reads.
Country musicians often have strong pro-gun leanings. In the wake of the Vegas shooting, which took place during a country music concert, it seemed like the tide was shifting though. Caleb Keeter of the Josh Abbott Band released a statement on Twitter, explaining that he's been a proponent of the Second Amendment his entire life but that "we need gun control RIGHT. NOW." He went on to write, "My biggest regret is that I stubbornly didn't realize it until my brothers on the road and myself were threatened by it." Singer Maren Morris also released a song titled "Dear Hate" following the tragedy and advocated for tighter gun control.
It's worth noting that the CMA's were also at the center of controversy last year when they reportedly deleted all traces of Beyoncé and the Dixie Chicks' surprise performance. Hmm.
Hopefully, the artists nominated, hosting, or performing this year will use their platforms to talk about the issues banned to the media on their own accord, though. You can still speak up about something without being asked, after all.
We'll see when the CMA Awards air on November 8.