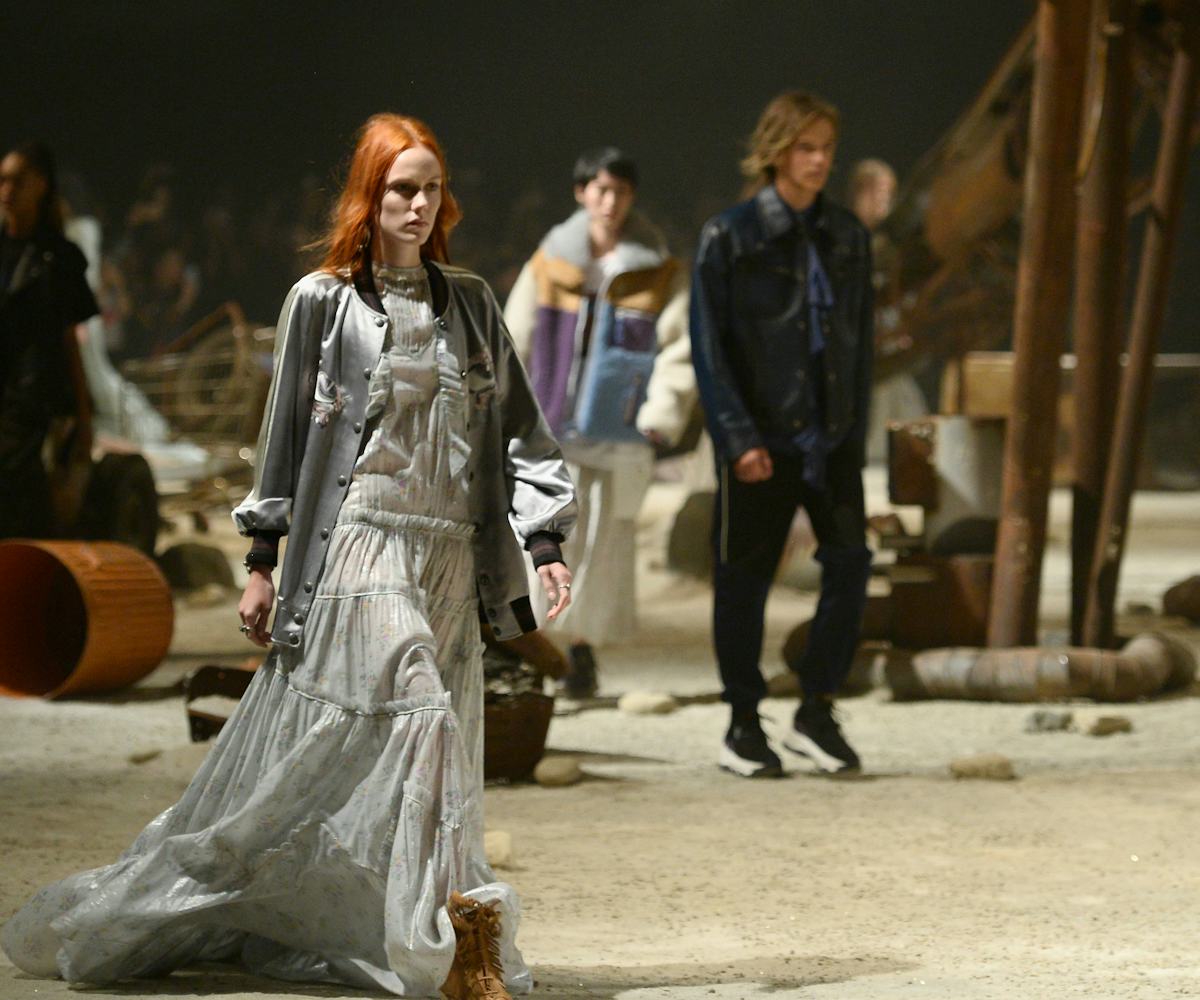 Photo by Fernanda Calfat/Getty Images
Coach Says Goodbye To Fur For Good
Just in time for its Fall 2019 collection
You won't be seeing any fur on Coach's runway next fashion week. The luxury brand has listened to its employees and customers and pledged to stop using fur in all future collections.
"Coach has been committed to advancing sustainable practices for many years, with the introduction of our corporate responsibility goals in 2015," Joshua Schulman, president and CEO of Coach, stated in a press release. "Back then, we laid the groundwork for prioritizing social and environmental initiatives. The decision to go fur-free is a truly meaningful milestone for the brand."
Not only does this make sense ethically, but fur bans have swept the fashion industry as of late. London Fashion Week didn't see a single collection with fur on the runway, and in Los Angeles, the sale of fur has been banned. Fur never played that much of a factor in Coach's previous lines, to begin with—it made up "less than 1 percent of its womenswear ready to wear business" according to Business of Fashion—so there was really no reason to keep using it. Business of Fashion notes that the brand will continue its use of shearling, mohair, and angora in future collections.
In a separate press release, Kitty Block, the president of the Humane Society of the United States, expressed her excitement for this change. "The announcement today from a brand as iconic as Coach is the latest indication that fur is just not fashionable," Block said. "The fur trade kills more than 100 million animals each year, with animals used for fur either trapped in the wild, where they remain in cruel leghold traps for days without food or water, or raised in cramped cages for their entire lives and then killed by electrocution or gassing. Consumers worldwide are saying no to all of that and fashion leaders are following." 
Animal cruelty is never trendy and, thankfully, the fashion industry's slow move to being fur-free seems to be maintaining momentum.