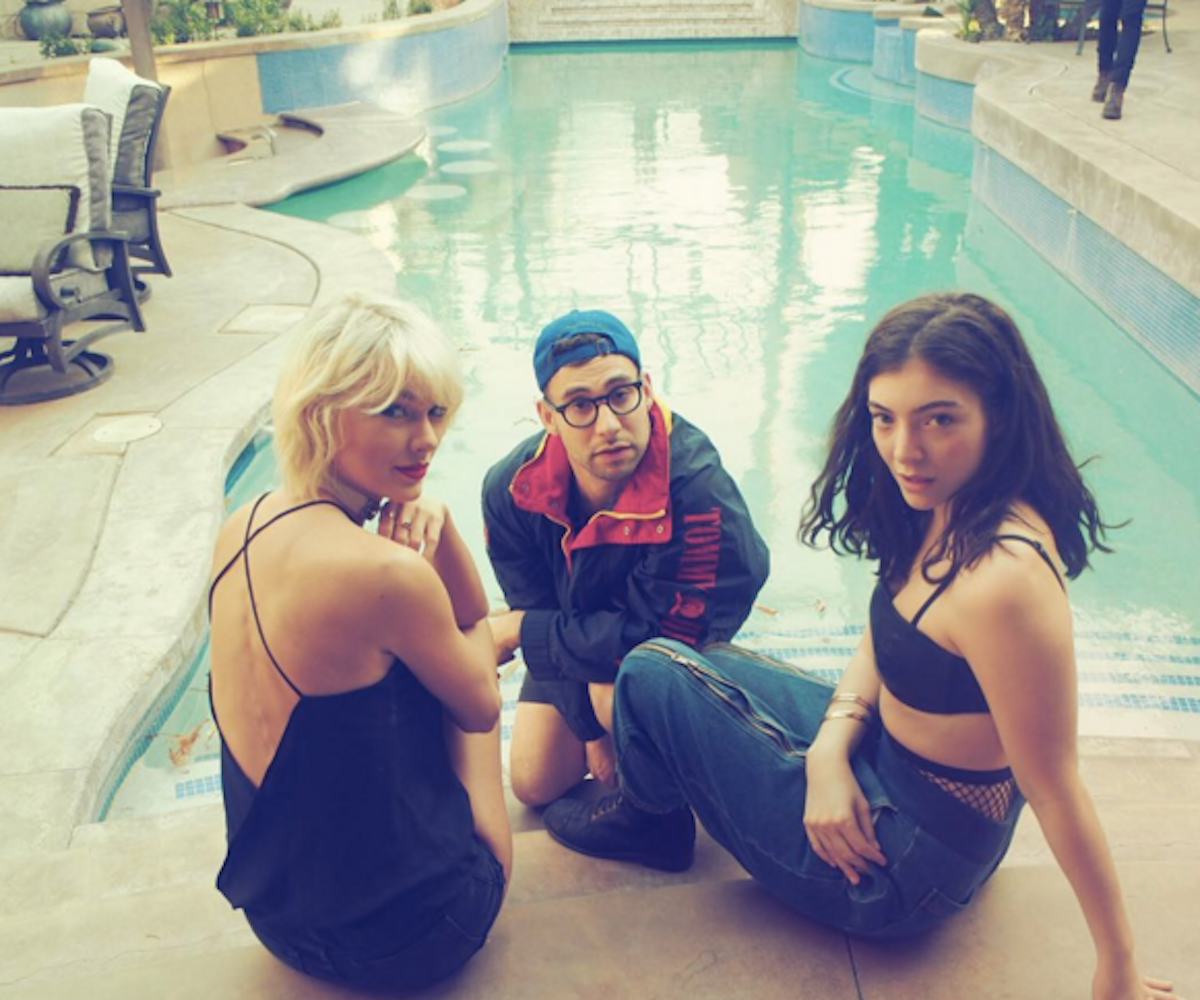 Photo via Instagram.
Taylor Swift + The Jenners Dominated Instagram During Coachella's First Weekend
Coachella and Instagram have become so intertwined over the last few years, it's impossible to fathom that one ever existed without the other. For three whole days, (well, now, technically six whole days), our Instagram feeds become a never ending stream of pool parties, flower crowns, face paint, and fedoras, as our favorite celebrities storm Indio and prove how fun life is when you're young, rich, and famous. 
The operative word here is young. Now that weekend one has come to a close (with a little help from Rihanna), Instagram has compiled a list of the most popular posts from the weekend, and surprise, surprise, George Clooney is nowhere to be found. Instead, the list reads like a who's who of Young Hollywood. Coachella stalwarts Kendall and Kylie Jenner obviously made the list, as did Taylor Swift, who showed off her killer platinum blonde look while hanging with BFFs Lorde and Jack Antonoff, and supporting boyfriend (and festival headliner) Calvin Harris.
Vanessa Hudgens—who should probably become Coachella's official global ambassador based solely on the amount of times she's attended the festival—also made the list, along with fellow young stars Nina Dobrev, and Emma Roberts.
Rumored couples Katy Perry and Orlando Bloom, and Leonardo DiCaprio and Rihanna also made it out to the festival, but kept the shenanigans to themselves. Hey, there's always next weekend. 
Check out some of the most popular Instagrams from Coachella below.