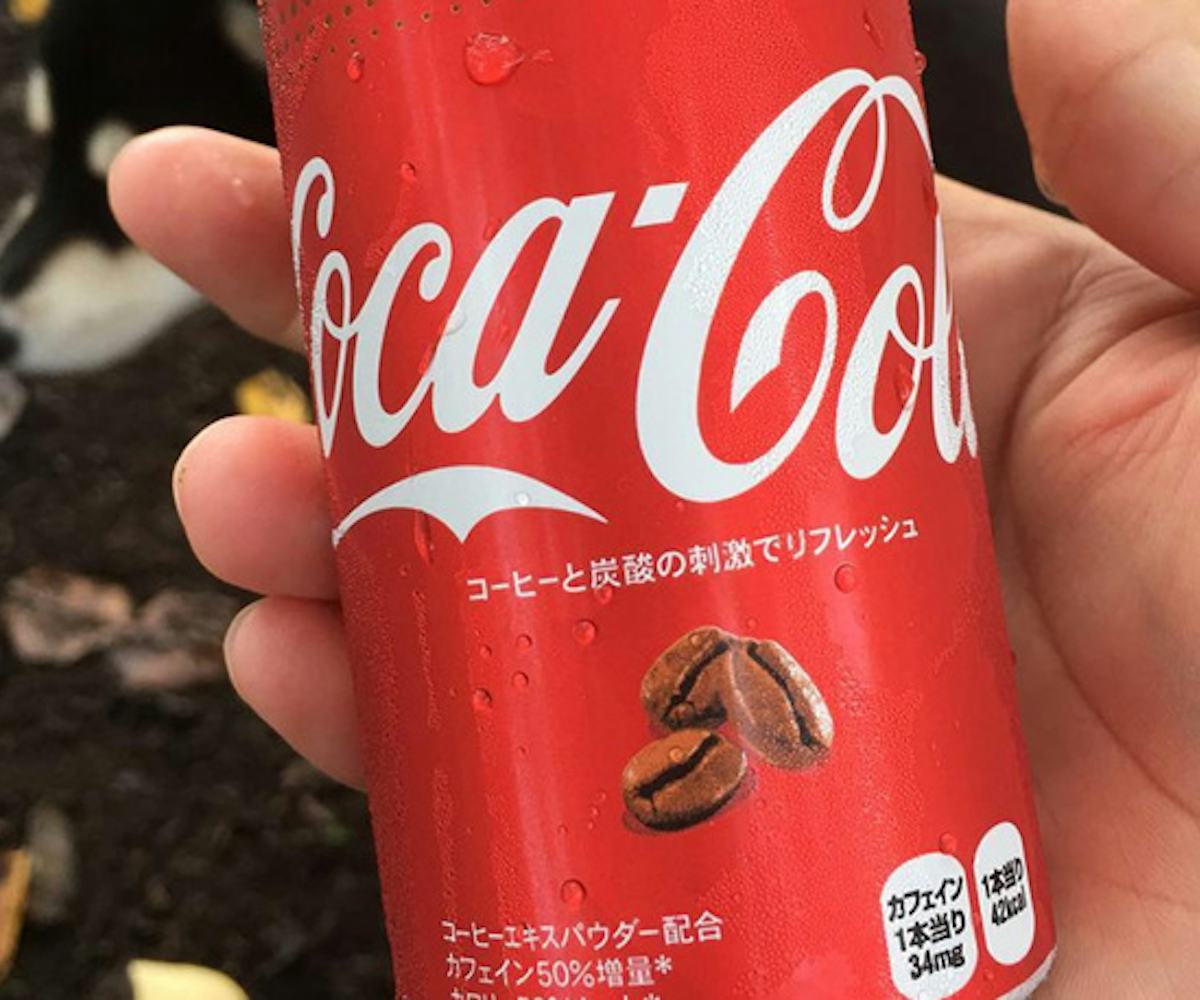 Image via Instagram/@miyabi.130808
New Coffee-Flavored Coca-Cola Is Sure To Stop Your Heart
If you were worried about your caffeine addiction before, it's about to get a whole lot worse. Coca-Cola launched a coffee-flavored drink in Australia, and it's probably just as amazing or disgusting as it sounds.
"Australians have a love-affair with coffee so we thought why not give them more of what they want," spokeswoman for Coca-Cola Australia, Lisa Winn, said. "We think it will be a great-tasting afternoon pick-me-up—like a delicious antidote to the 3PM slump."
The limited-edition drink has no added sugar, but has more caffeine than regular Coke, with 14mg per 100ml, according to Cosmopolitan. It's more caffeinated than your average soda, but not as much as your daily latte. 
Coca-Cola describes the taste as regular Coke with "a dash of real coffee from Brazil" and "subtle caramel undertones." Currently, it's only available in Australia and Japan. The company has't announced yet if it will be released in any other countries. 
While this honestly doesn't sound like the most appetizing thing in the world, someone on Instagram said it's "not that bad." I'll have to take their word on that.