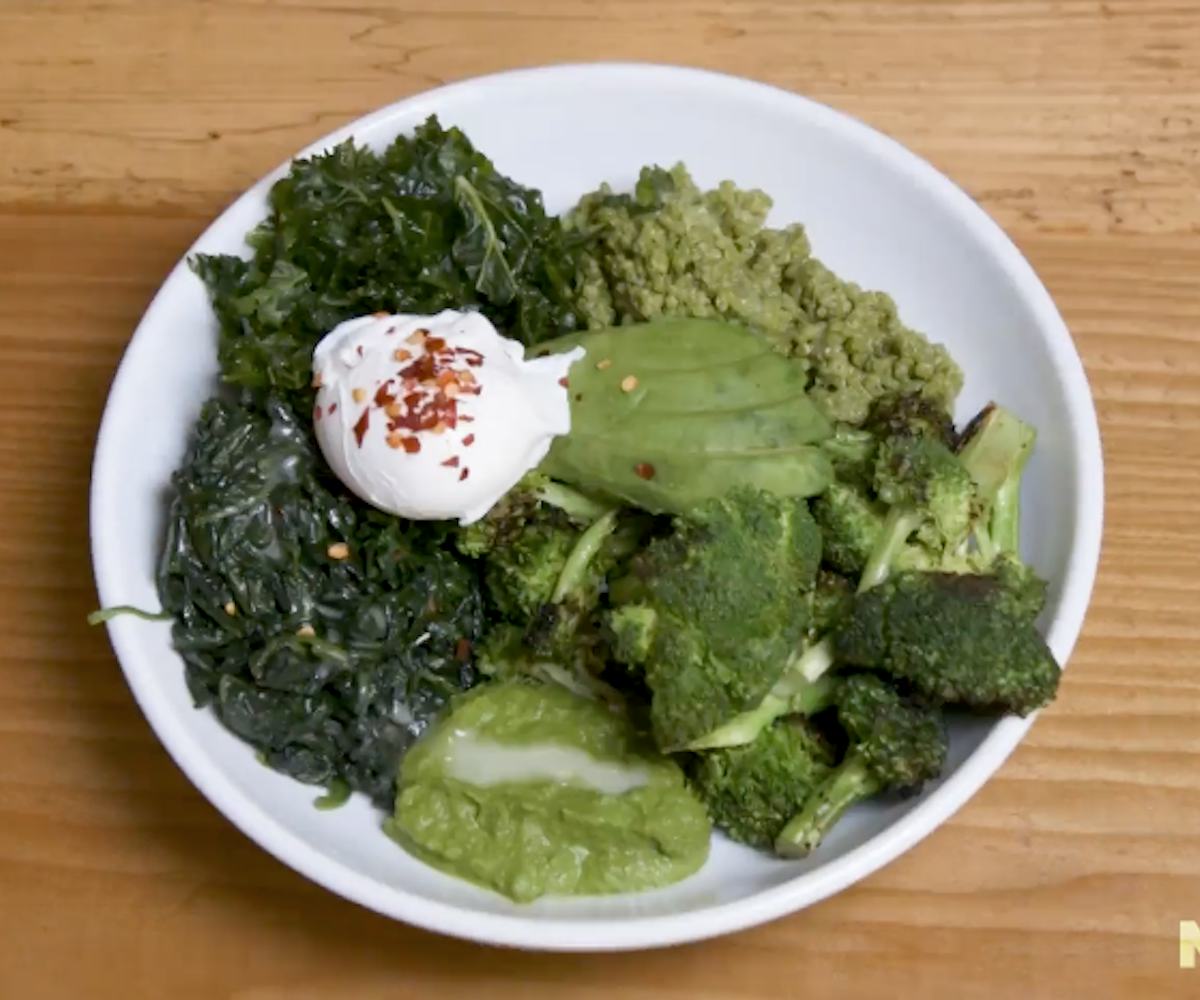 Here's How You Can Make Your Own Green Bowl
From our friends at Coco and Cru
If you love pesto, hate eating your greens, and have an affinity for all things monochrome, this food tutorial's for you. We here at NYLON teamed up with downtown Manhattan eatery Coco and Cru to show you how to make their delicious and highly-popular Green Bowl dish.
See how to make your own Coco And Cru "Green Bowl" at home with the video, above.
Ingredients:
Kale pesto quinoa
Sauteed kale
Sauteed spinach
Charred broccoli
Kale pesto
Sliced avocado
Lemon vinaigrette
Directions: Roast broccoli florets with salt, pepper, and olive oil. In food processor combine kale, basil, lemon juice, salt and pepper, then slowly stream in the olive oil and blend until creamy. Cook quinoa with the kale pesto. Sauté the baby spinach in olive oil, salt, and pepper. Chop kale. Slice avocado. Poach an egg and plate it with roasted broccoli, sautéed spinach, kale pesto, and avocado. Garnish with chili flakes and lemon vinaigrette. Enjoy! 
Credits:
Camera: Charlotte Prager
Editor: Charlotte Prager
Producer: Maura Gaughan