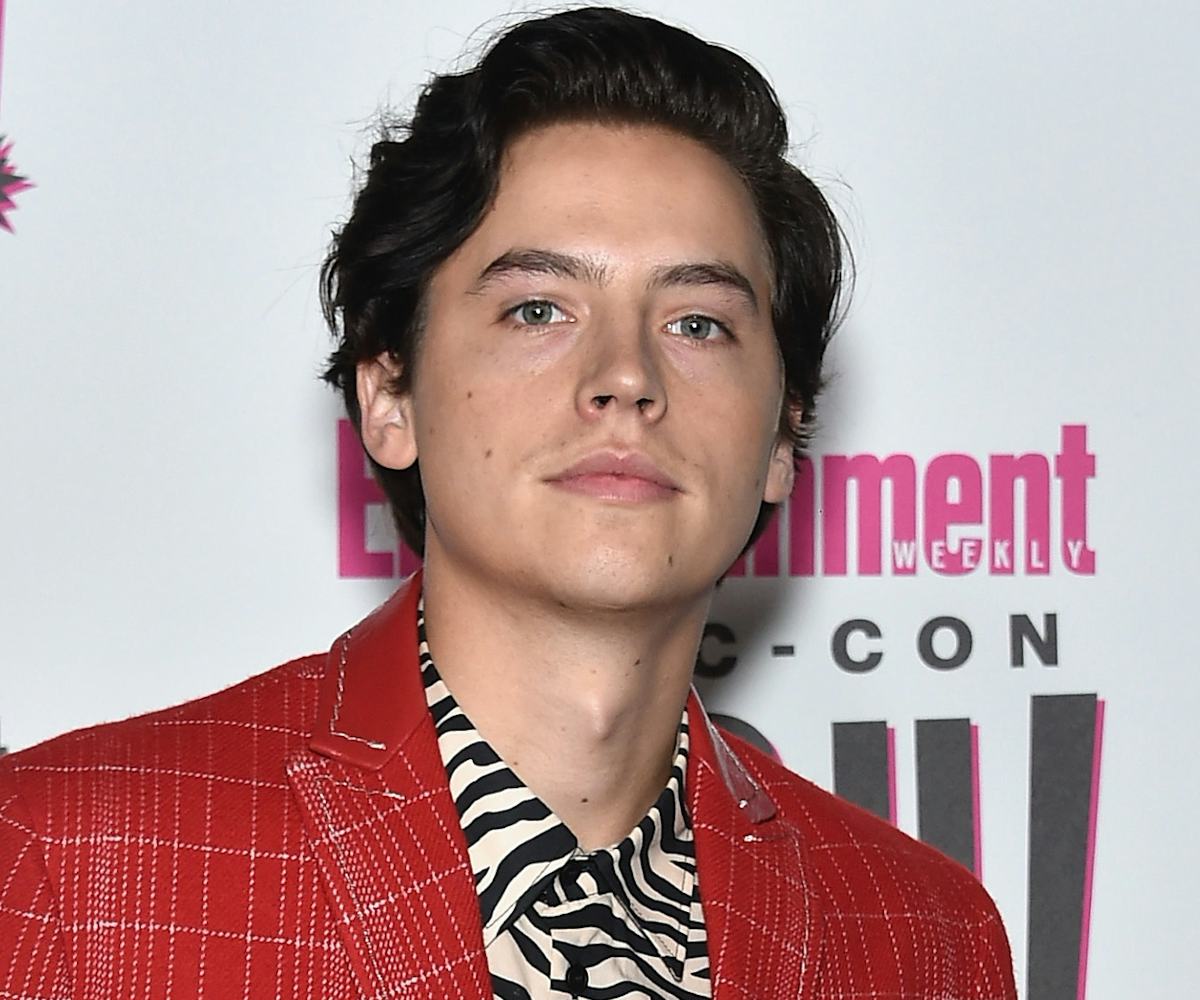 Photo By Mike Coppola/Getty Images For Entertainment Weekly.
Cole Sprouse's Twitter Hack Was Actually Pretty Frightening
It involved a fake fan meetup
Cole Sprouse may be known for tweeting some pretty outlandish things, but a spate of strange comments yesterday left even the most loyal fans scratching their heads.
Per a report from PopBuzz, Cole's account began promoting random accounts and tweeting strange things that included explicit comments about Disney and brother Dylan Sprouse's girlfriend, Barbara Palvin.
It wasn't long before people began putting the pieces together and realized Cole was likely hacked by a group of Fortnite game streamers. 
And though the damage to Cole's account was relatively minimal, it did get to the point where Riverdale co-star and girlfriend, Lili Reinhart, had to step in.
However, according to PopBuzz, there was one particular tweet about a fake fan meet-and-greet in L.A. that rightfully concerned people. "THE HACKER IS SAYING THERE IS A MEET & GREET IN LOS ANGELES DO NOT GO," one user explained. "THE CAST IS CURRENTLY IN TORONTO SPREAD THE WORD SO NO ONE WILL GET HURT."
Cole has yet to address the hacking himself. Thankfully though, it seems like he has since regained possession of his account, as the offending tweets have been deleted.