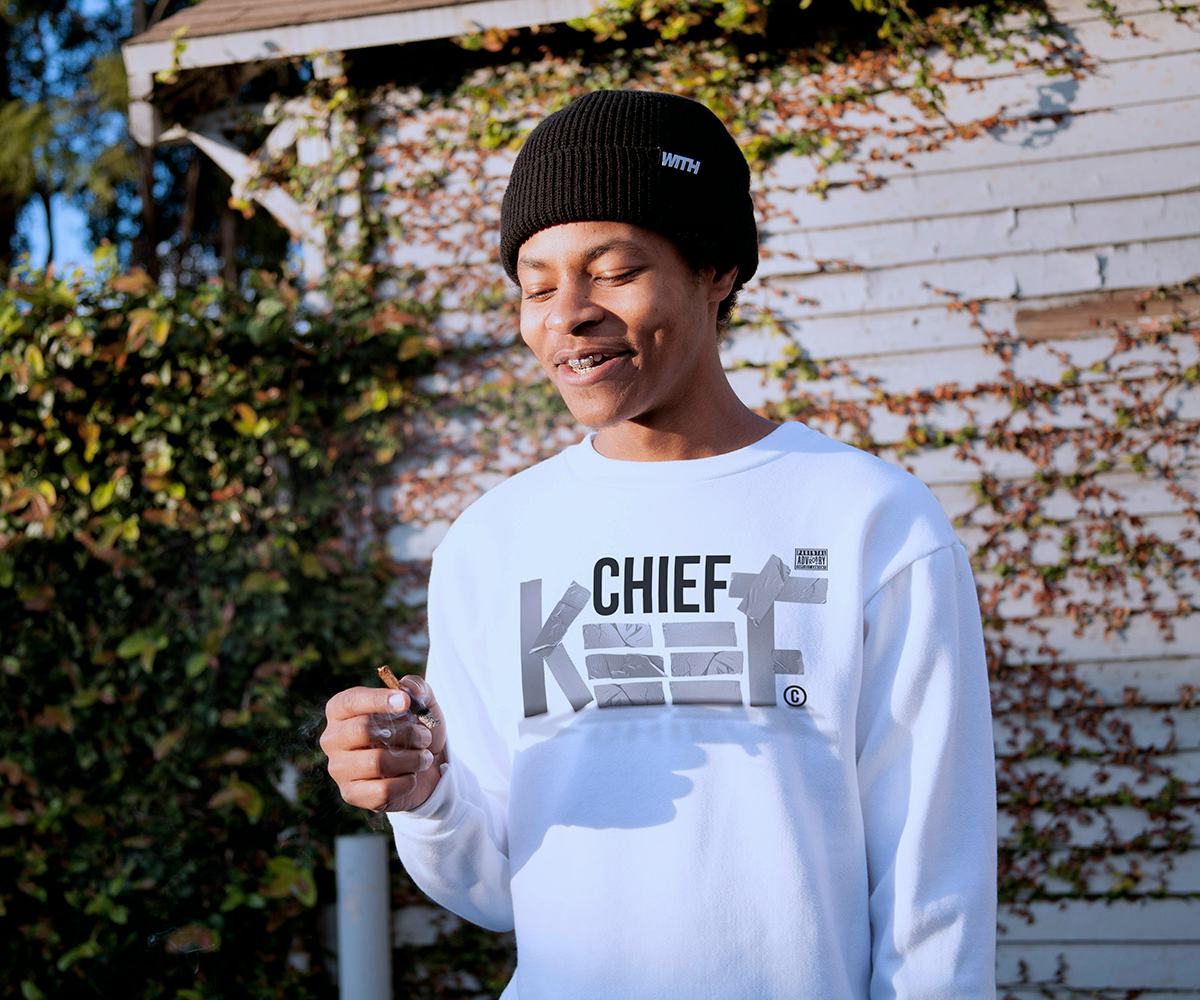 Chief Keef Shows Off His Colorful Side
When you think of Chicago's South Side native, Chief Keef, the last things that come to mind are pastels and watercolors.more That's unless you're Stephen Malbon, publisher of FRANK 151's quarterly zine, The FRANK Book. On December 20, 2014,The FRANK Book launched it's 58th installment in collaboration with the Almighty Sosa titled, Chapter 58: FRANKSOSA. According to Malbon, the book explores depictions of Keef that aren't publicized; emphasizing his love for art and his fans. Readers can expect to find everything from napkin sketches, to acrylic portraits, early photographs, and an essay on SOSA by Carlo McCormick—in all, a real first-hand look into the life of #GloGang's frontman.
The FRANK Book Chapter 58: FRANKSOSA was celebrated at The Seventh Letter Gallery in Los Angeles and included a book signing, artwork by Chapter 58 contributors, and a capsule collection of limited apparel produced by FRANK 151 and Mr. Three-Hunna himself. Head to the FRANK 151 shop to grab some exclusive KEEF gear and a copy of The FRANK Book Chapter 58: FRANKSOSA. Our favorite piece in the collection? The very artsy poolside-tee.
By: Taj Reed