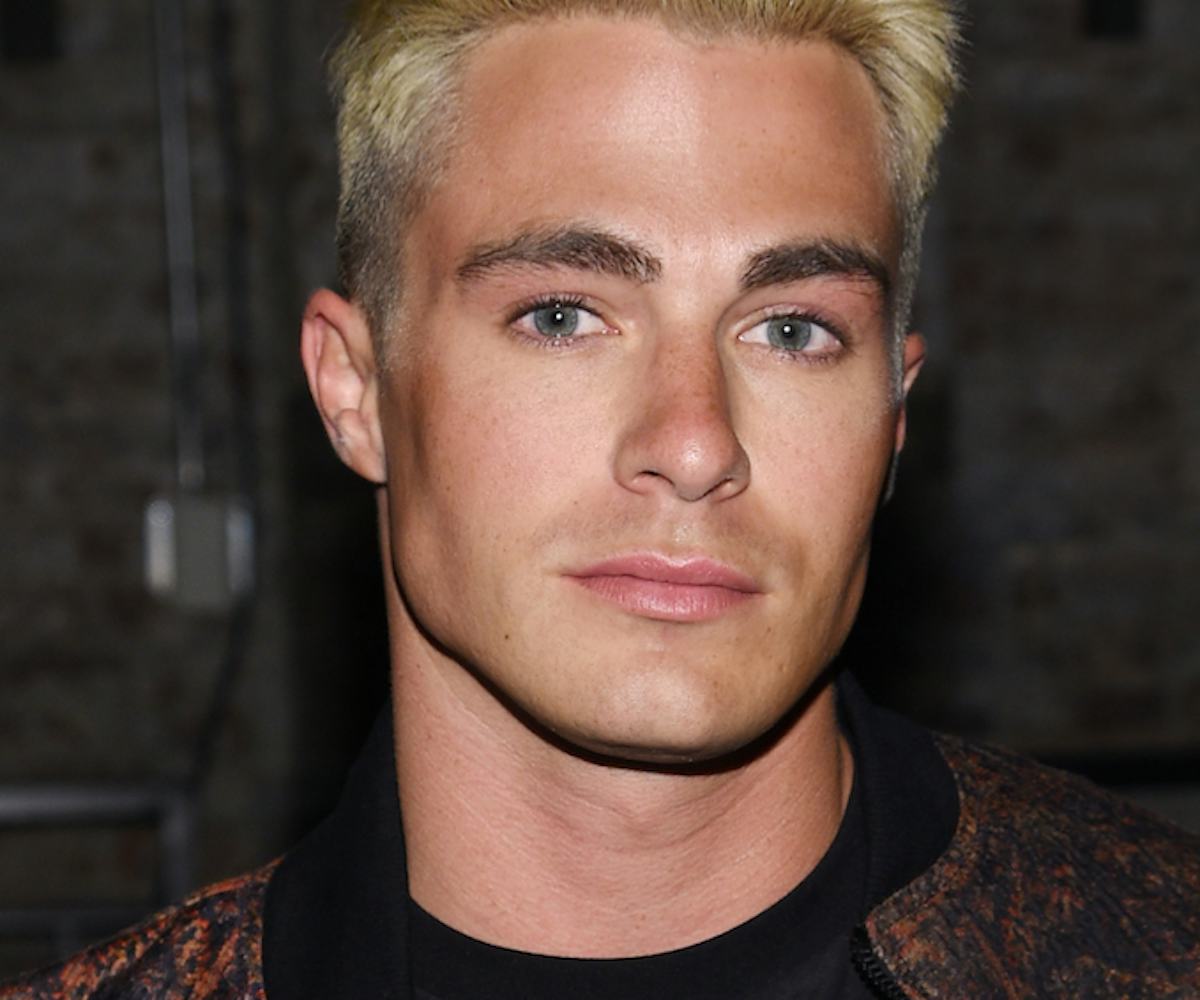 Photo by Dimitrios Kambouris/ Getty Images
Colton Haynes Reveals His Father Killed Himself After Finding Out That He Was Gay
"You just couldn't be gay"
In a cover profile for the September issue of OUT, actor Colton Haynes talks about his experience growing up in a small town in Kansas (Andale, population: less than a thousand), a place in which, he says, "you just couldn't be gay." The experiences Haynes recalls are familiar to anyone who has grown up in a repressive environment, having to hide who they are. According to OUT, "though he'd known he liked boys since he was in first grade, everything changed when he came out to classmates and family at age 14. The bullying escalated to the point that Haynes's older brother Clinton would meet him outside of class to protect him."
Haynes didn't only have a hard time in his community, but he also struggled with feeling accepted at home. His mother was "both blindsided and dismayed" by her son's sexuality, and Haynes spent a year "rebelling." He started having sex, experimented with drugs, and, even, ran away from home. It was during this period when Haynes was sleeping at a friend's home that he found out his father had died after swallowing 40 oxycodone pills. And while there was no direct evidence for why Haynes' father (with whom Haynes was not close) had killed himself, Haynes tells OUT, "I was told that my dad killed himself because he found out I was gay."
The profile reveals much more of Haynes' tumultuous young adulthood, his escape from Kansas and eventual road to Hollywood fame on shows like Teen Wolf and Arrow, as well as the rocky path he took toward publicly coming out, but it is hard not to focus on the tragedies of Haynes' childhood and the difficulties he was met with simply because he was gay in small town America. It can feel, at times, like our society has reached a place of unity and understanding when it comes to LGBTQI issues, but as stories like Haynes' and incomprehensibly tragic events like the massacre at Pulse nightclub in Orlando, Florida, make clear, we still have a long way to go before we truly reach a place of equality for all people, regardless of their sexual orientation.