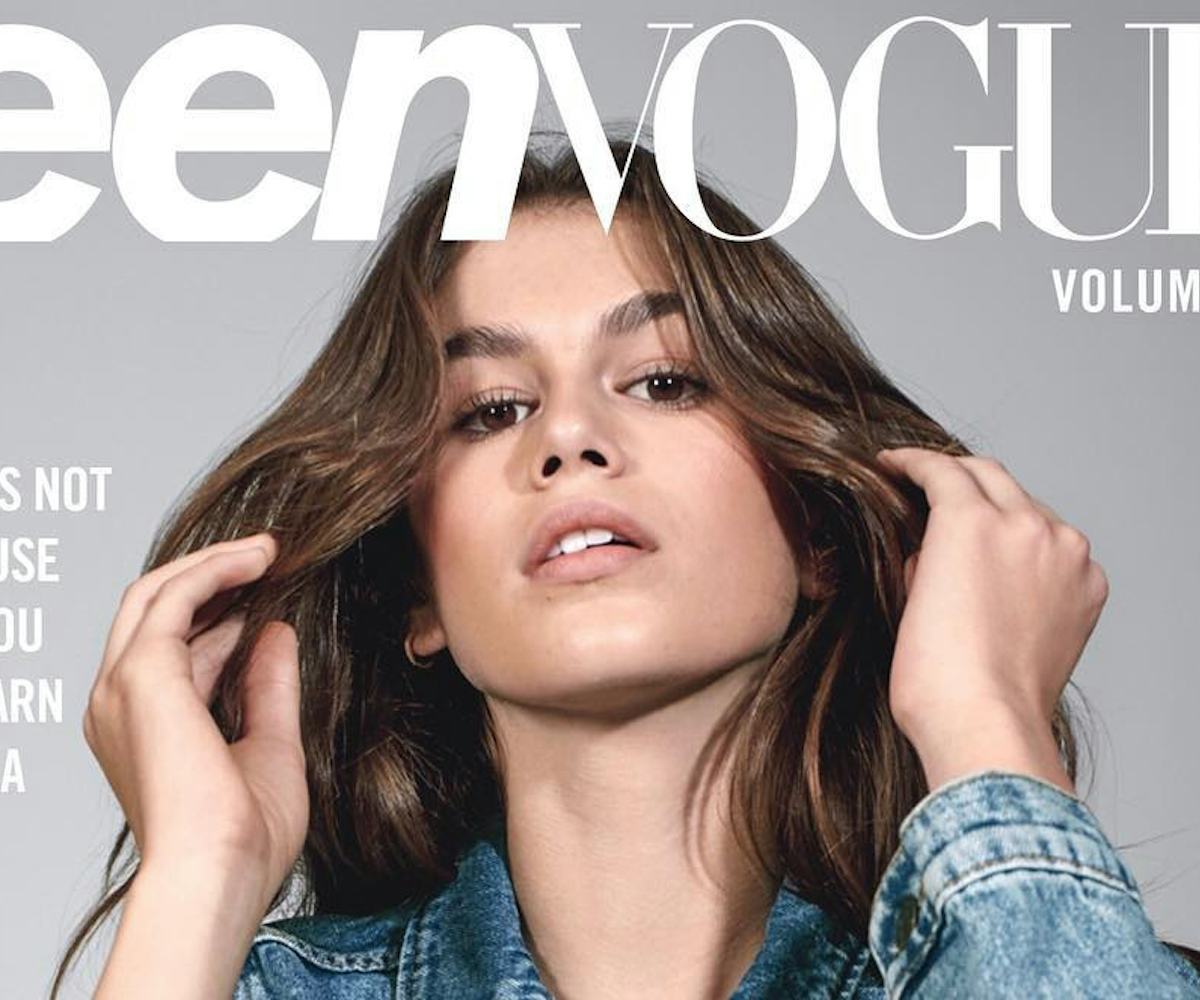 image via instagram.com/kaiagerber
Condé Nast Shutters 'Teen Vogue' Print Edition
And people have a lot to say about it
Condé Nast announced today that it's ceasing its print edition of Teen Vogue, a title which had gained a new prominence in the last year, though mostly thanks to its online political coverage. Teen Vogue, which published five times a year, will be a digital-only brand moving forward. 
In addition to this move, Condé Nast will be cutting about 80 jobs, roughly 2.5 percent of its 3,000-person workforce, and lowering the frequency of some of its other print publications, like GQ, Glamour, Allure, and Architectural Digest, which will go from 12 issues to 11; Bon Appétit, which will now only have 10 issues, down from 11; and W and Condé Nast Traveler, which will go from 10 issues to eight. Of all the company's titles, only Vanity Fair, Vogue, Wired, Brides (at six issues a year), and The New Yorker will remain at their current frequency.
Condé Nast has also instituted a hiring freeze, and is expected to make the final round of cuts on Thursday, WWD reported. Budget cuts are also happening across the board, with the less popular brands getting up to 20 percent cuts.
Teen Vogue's editor-in-chief Elaine Welteroth, who has been much praised for her role in bringing Teen Vogue its recent accolades, will likely remain working at Condé Nast in some capacity. It's rumored she may take over as editor-in-chief of Glamour, following Cindi Leive's departure earlier this year, or Allure, with the beauty magazine's current editor-in-chief, Michelle Lee, moving to Glamour. Welteroth could also potentially launch a new digital-only brand at Condé, similar to what Phillip Picardi, who runs Teen Vogue's and Allure's digital platforms, did with Them, a new LGBTQIA platform.
Understandably, many people are shocked that Teen Vogue is one of the first print editions to close at the publisher, considering all the attention it's garnered this year for its no-holds-barred coverage of the Trump administration, and the visibility its given to a diversity of stories. However, it would be bizarre not to recognize that the way most people—and particularly young women—consume media these days is online, rather than in print.
And, while the print magazine is closing, the digital team would like you to know they're still going to continue their work online.