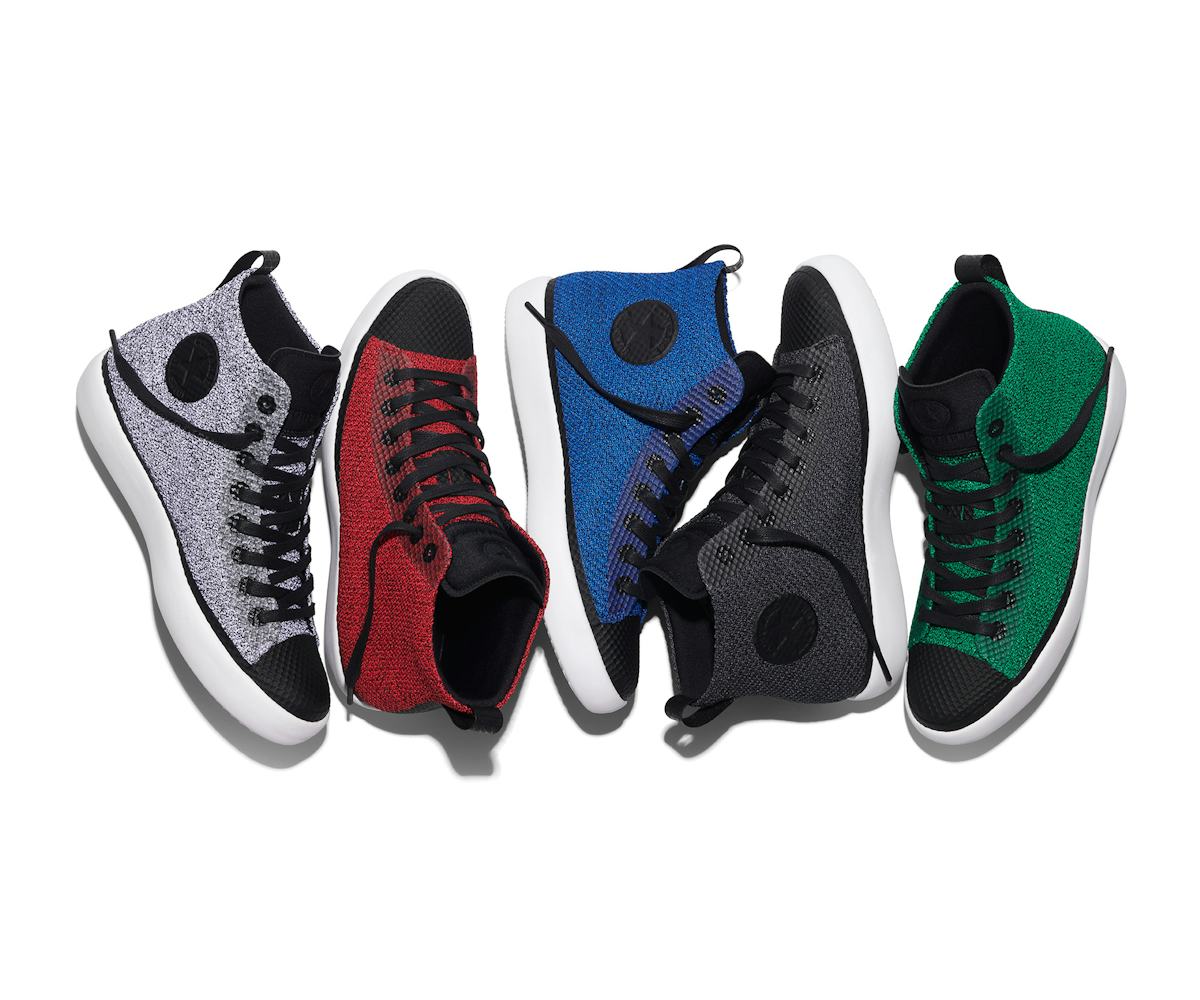 Photo courtesy of Converse
Whoa, Converse Is Getting A Fresh New Update
Your first look at the new All Star Modern
Converse devotees, we've got major news: your favorite sneaker is getting an update. The iconic styles are being reimagined for 2016 with the new All Star Modern line. The launch celebrates the classic 1920 styles by infusing modern technology—including a face-lift from parent company Nike—into the design process. 
The 1920 All Star, rooted in basketball, was Converse's first sneaker. How will the Modern differ? The sneaker is "lightweight, crafted for active, on the go lifestyles," says creative director Bryan Cioffi. "We discovered that these always-on creatives were ready for more from Converse, so we gave it to them." 
Inspired by the consumer, Converse is also introducing the All Star Modern HTM. This marks the first time that team HTM—Hiroshi Fujiwara, Tinker Hatfield, and Mark Parker—have designed outside of the Nike brand. Their take on the new classic features a sleek leather exterior and neoprene lining. 
The All Star Modern line is available in high- and low-tops in five colorways (black, gray, red, blue, and green) while the All Star Modern HTM will be available in two (black and white). Preview the collection, below, and get ready to snag it on June 16.
Converse All Star HTM sneaker
Converse All Star Modern Low collection
Converse All Star Modern High collection