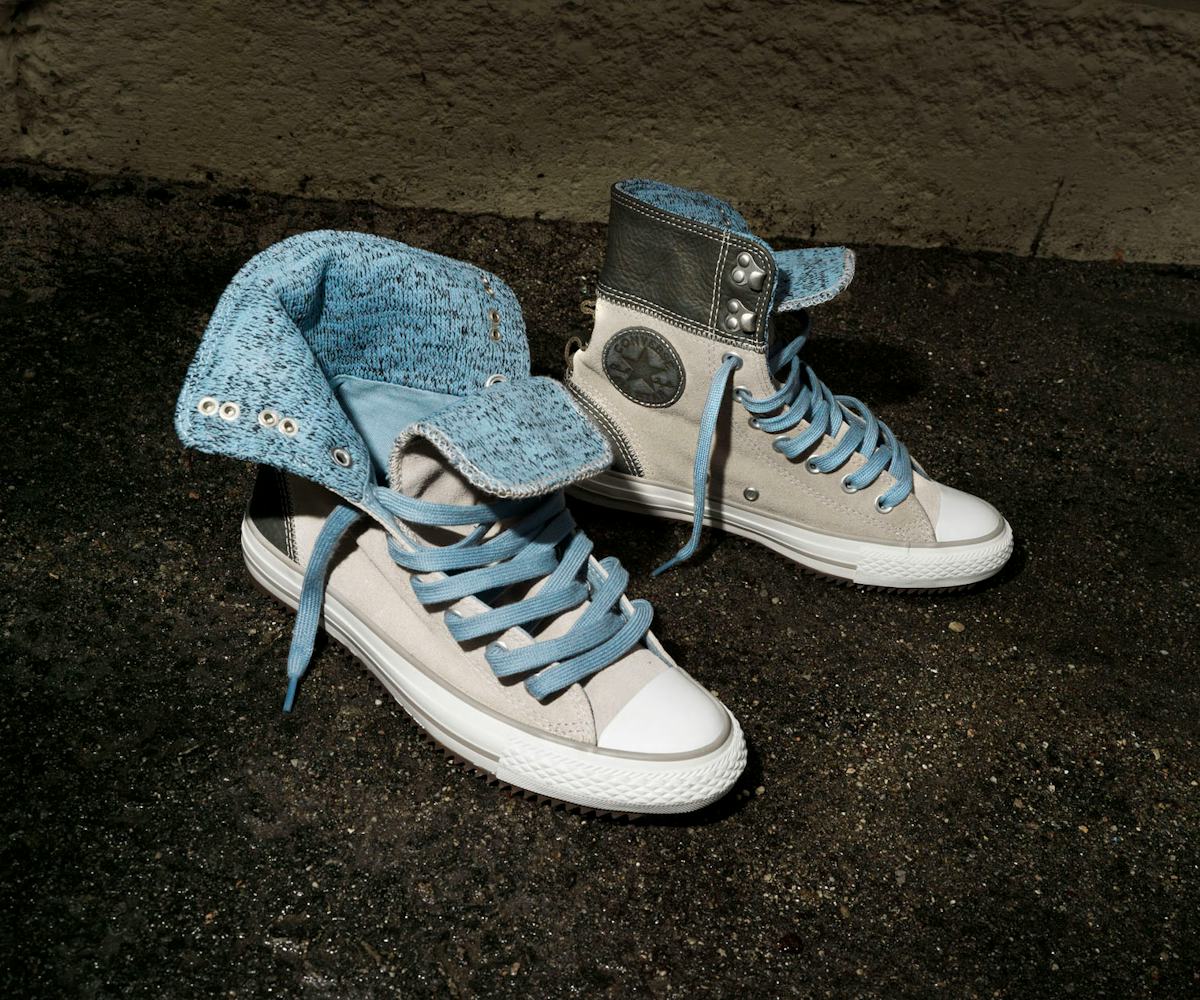 cold feet
converse now has all stars for all year.
There's no arguing with a pair of Converse kicks--there's a reason why we've all got a pair or two stashed in our closets. But there are some days when temperatures are plummeting and snow is piling up when they're not the most functional of footwear.
For days like those, when skipping the five-inch platforms is a no-brainer but pulling on your Chuck Taylors isn't exactly ideal, there's now an alternative. Behold Converse's holiday 2013 collection, filled with boot-All Star hybrids that are made for making it through winter. And really, there's an option for every cold weather problem thrown your way: The Woodsy Boot features a rubber wedge outsole to keep your feet dry in a hailstorm, the All Star Leather has Thinsulate lining to keep your toes warm, the Hiker has a grip to the sole so you won't go flying the moment you step onto ice, the Dainty has shearling lining and the Elsie Rolldown has a cool knit lining, so with either one you can wear your cropped pants year-round.
The only downside? Taking them off come spring. The good news is that your canvas Chucks will still be there, waiting for you.
Shop the holiday 2013 Converse collection starting today.