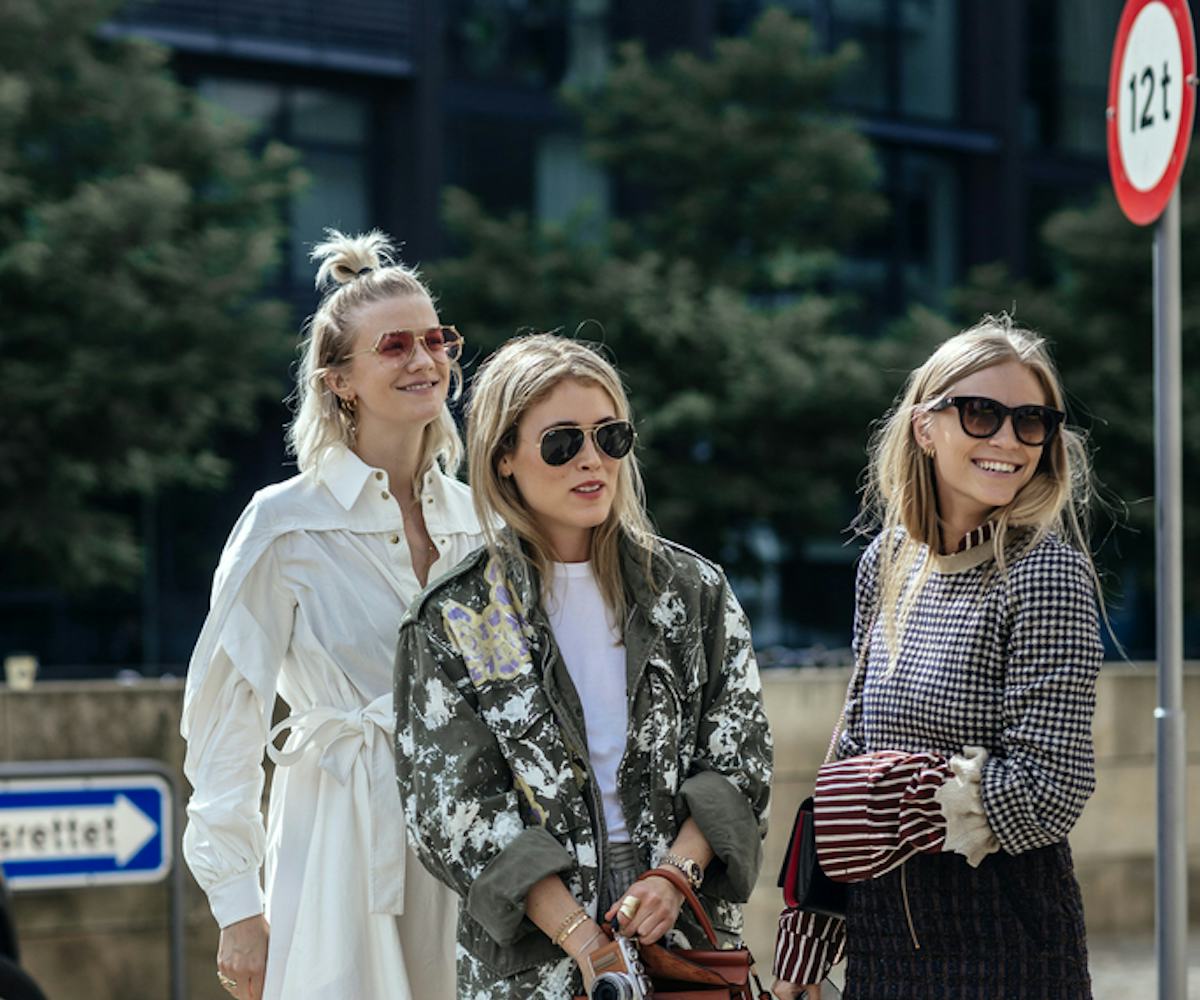 Photo by Asia Typek
The Best Of Copenhagen Fashion Week Street Style
Our favorite looks from the Danish streets
As we begin gearing up for Fashion Month to make its first stop in New York in less than a month, we can't forget that it's pretty much always Fashion Week somewhere. Earlier this week, fashion took over Copenhagen in a three-day showing of Denmark's best designers from A to... V (for those not in the know, from M.I.A's latest collaborator Astrid Andersen to Henrik Vibskov).
And just as captivating as the latest spring 2018 collections, so was the street style of Copenhagen's show-goers. If there's anything we know about Scandinavians, it's that they have hands down some of the most enviable (yet effortless) style. Fashion's elite went all out by pairing their wildest florals with their most elaborate accessories, while model-off-duty cool girl types rocked loose-fitting tees, denim on denim, and leather biker jackets. Best part: Photographer Asia Typek caught it all for us.
Click through the gallery below to check out our favorite looks.
Chunky combat boots toughen up a whimsical floral print.
TFW your phone case is as cozy as your sweater.
Now this is a statement collar.
Denim for days.
Even casual is cool in Copenhagen.
Model off duty.
Tomboy fashion done right.
Excuse us while we drool over all of these bags and shoes.
Fuzzy '90s crop tops, for the win.
The statement sleeves of our dreams.
Can we take a minute to appreciate the girl wearing two different shoes?
Even more florals. (Also, is that an anklet we see!?)
When your florals complement your BFF's.
This floral pantsuit? It. Is. Everything.
Okay, even more florals.
It's all about the bags and the bows.
Taking note for NYFW: Copenhagen's cool girls bike from show to show, rather than cab it.
A little bit grandma, a little bit elegant—aka our go-to fall look.
Even with a statement coat, sometimes your tattoos are your best accessories.
Logomania.
Prairie on the top, sporty on the bottom.
It's cuffing season!
Androgyny is key.
Get yourself a bag that doubles as a picnic basket.