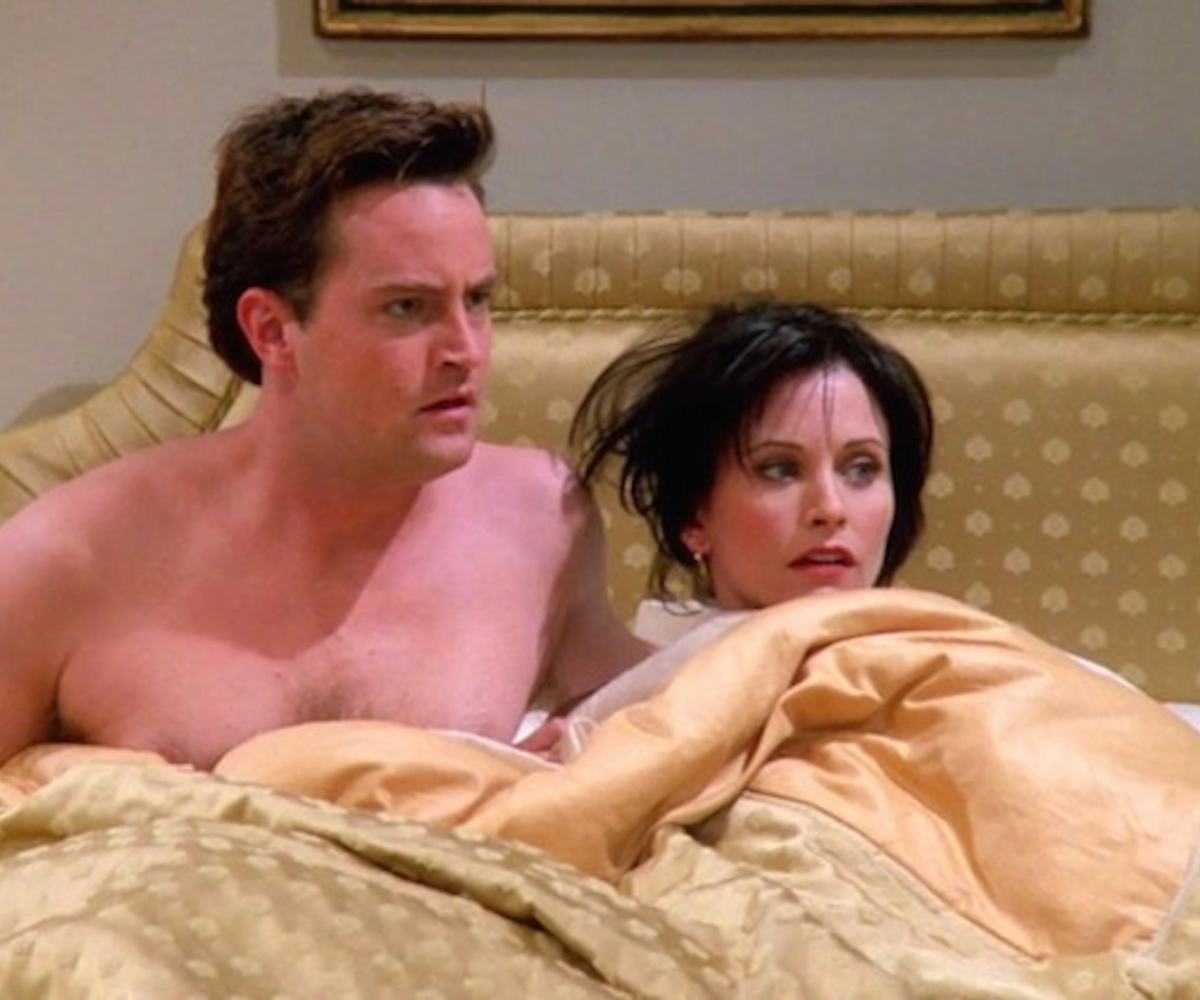 Image Via NBC
We Wish This Amazing Courteney Cox Matthew Perry Rumor Was True
more than "friends"? probably not. but still!
"Are Friends stars Courteney Cox and Matthew Perry dating in real life?" is just one of the many headlines you can read today. Well, are the two up to something? Frankly, it's unlikely, but that doesn't stop a new report from Star Magazine being oh-so tantalizing.
As others relate, the new print edition of the delicious gossip rag claims that in the wake of Cox calling off her engagement to Snow Patrol's Johnny McDaid, a little bit of something sparked up between the two longtime colleagues and friends. "It's no surprise that Matthew was one of the first people Courteney called when she ended the engagement," a source tells Star. Okay, we guess. "They've leaned on each other before, during her infertility struggle and his battle with addiction." Fine, right, we're with you.
From there it gets considerably hotter and less probable. "Matthew invited her over to talk one night, and they ended up hooking up!" the same unnamed, unfounded source says. "There isn't any pressure to put a label on it yet, but they're excited to see where this might go." Okay, sure, if you say so.
Yes, we all want Perry and Cox/Chandler and Monica to be out there somewhere in the general Los Angeles area sipping wine together and talking about life while running their fingers through each other's hair. The very idea of it warms the heart. Until we see photos or a second, more solid source, however, we're just going to have to add this rumor to our holiday wish list. We love it when fiction comes to life.
Update: Ughhhh. We thought this was too good to be true. E! reports that it was. Dang.
Meanwhile, we have this:
(Via Wetpaint)