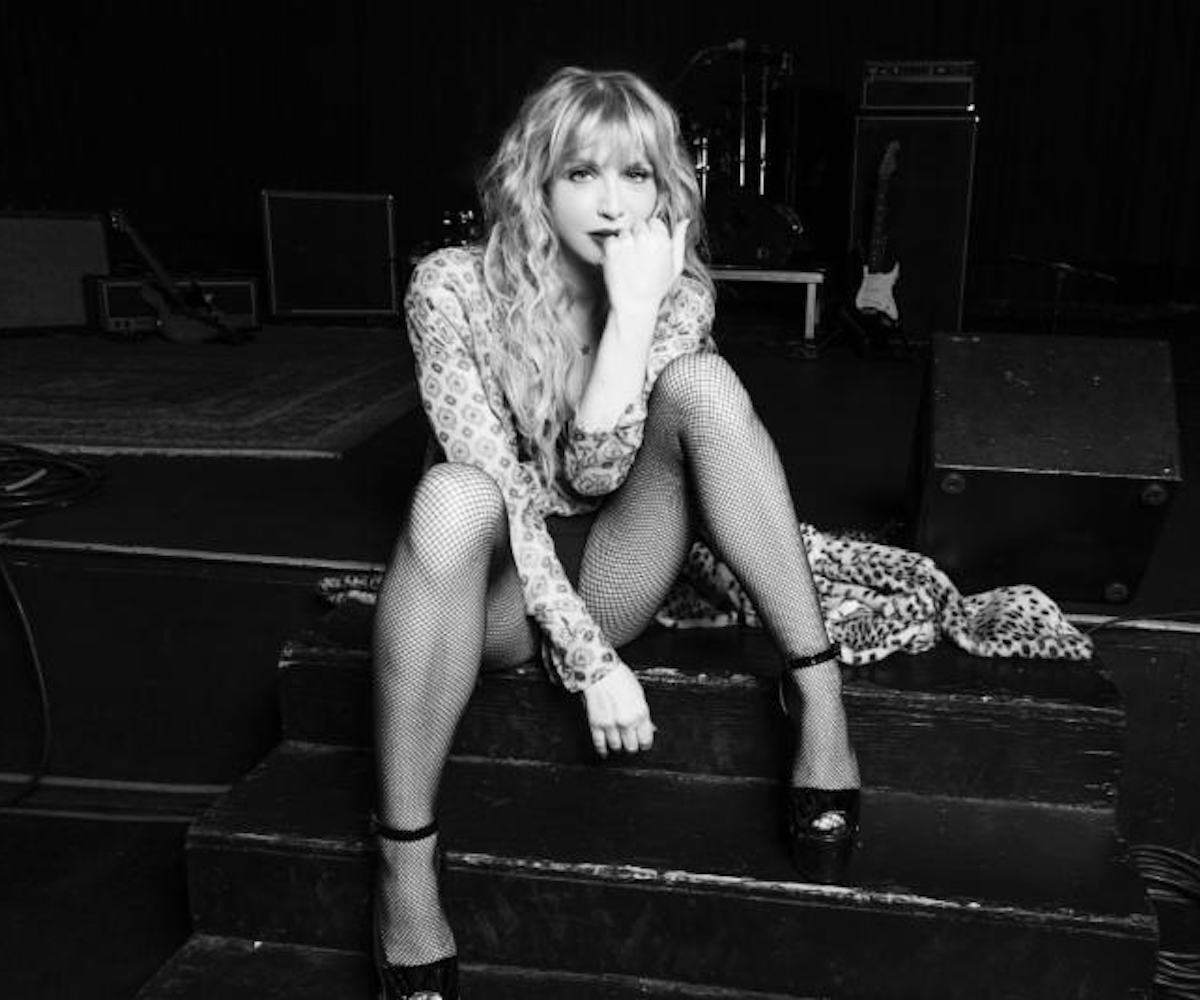 listen to courtney love's new song
Courtney Love has been dabbling in just about every artistic medium at the moment—fashion, film, manga, activism—but now she's getting back to her first passion, music. This morning, the Hole frontwoman unexpectedly dropped a new single and announced that she will be releasing a 7" via Ghost Ramp, a label founded by the band Wavves.
Titled "Miss Narcissist," Love's retro track sounds more like a Nirvana song than it does a Hole song. With lyrics like "Miss Narcissist, she's a thief / Sucks out all the energy," the single explores the current "me" mentality and its subsequent paranoia and idiocy. '90s Love is back.
Related Articles:
Meet Courtney Love's Muse, Jennie Vee
Frances Bean Opens Up About Her Relationship With Her Father