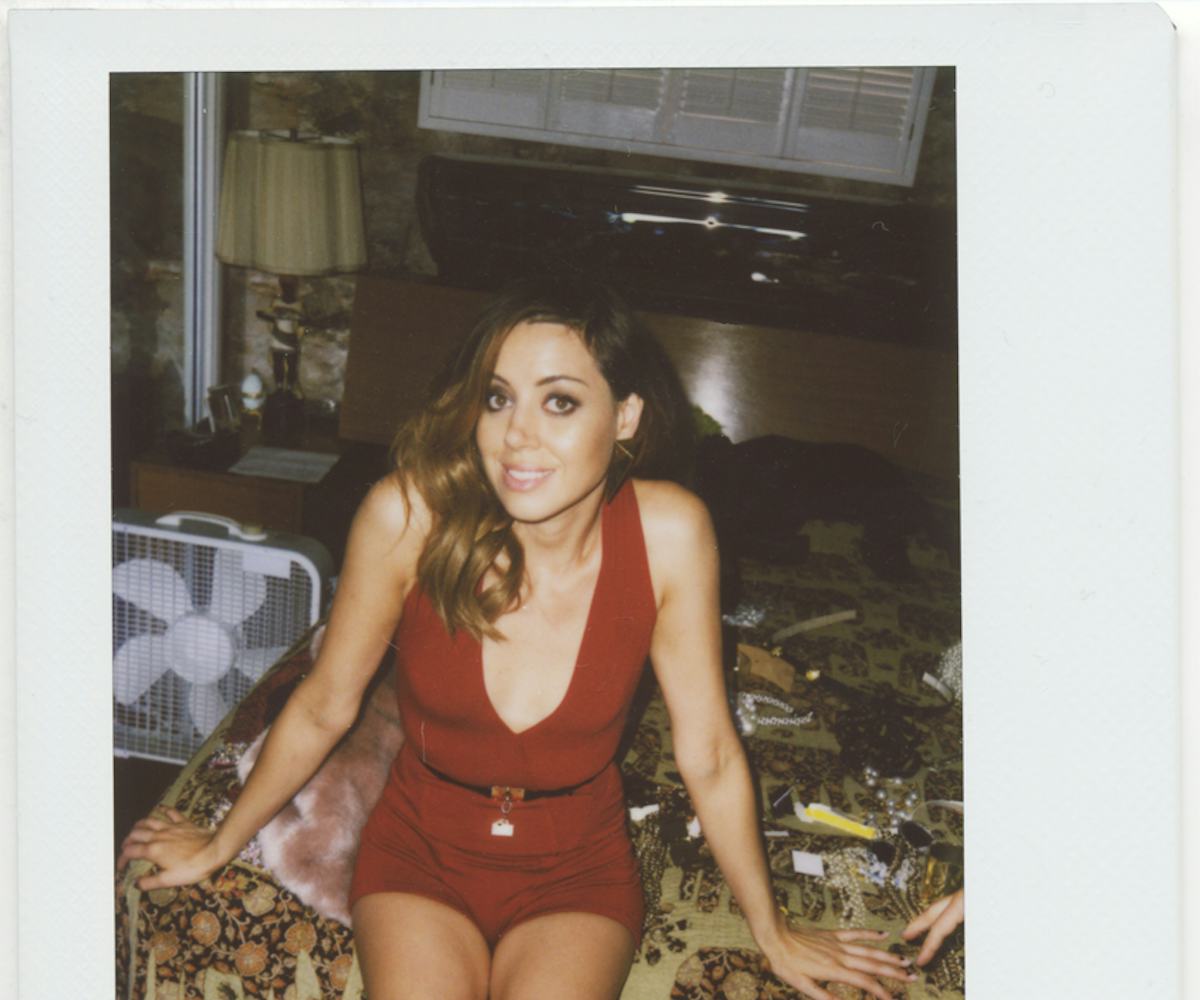 photos by beth garrabrant
cover shoot exclusive: aubrey plaza
Ever wonder what goes on behind-the-scenes at a NYLON covershoot? Well, thanks to our awesome photo director Beth Garrabrant's totally cool Polaroids from our September issue shoot, you don't have to wonder anymore! Scroll through our favorite photos of funny girl Aubrey Plaza for an exclusive glimpse into our LA shoot at The Magic Castle.
Want more deets (like what the weather was like and whether or not Plaza jumped into the castle's pool)? Then go pick up our Fashion Issue, on newsstands now.
Plus, stay tuned to NYLON.com to find out how to get the look from makeup artist Jo Strettell!
Getting primped in Moschino!
Stretchin' by the pool.
Hello...Is it me you're lookin' for?
Shake it like a Polaroid picture...
Have an Ashish jumpsuit? Snuggle it!
Alsmot ready, thanks to Jo Strettell!
Ta-da! See the cover, right here! Then go behind-the-scenes of the shoot with NYLON TV here!