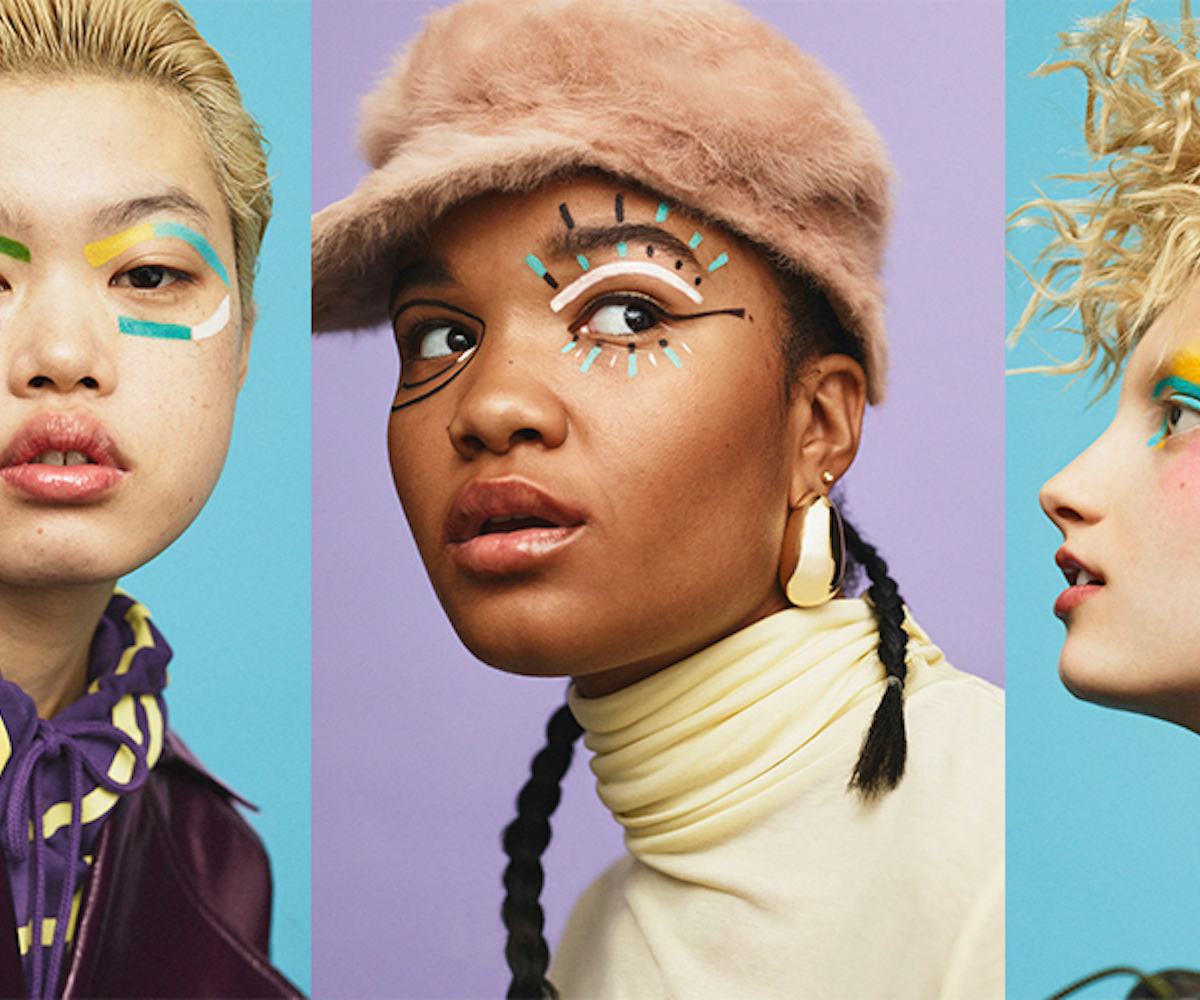 Photo courtesy of ASOS
Crayola and ASOS Launched The Makeup Line Of Our Childhood Dreams
Get your pencil cases, err, makeup cases, ready!
If you were a rule-breaking, draw-outside-of-the-lines type of kid who may or may not have used your own body as a coloring book, then Crayola's next makeup collaboration for you. The iconic crayon brand has teamed up with ASOS to launch an exclusive makeup collection featuring 58 brightly colored, crayon-inspired products.
The cruelty-free vegan line features a number of face, lip, and cheek crayons, highlighter sticks, eye palettes, and more, all in Crayola's iconic green-and-yellow packaging. The star of the collection? The face crayons, which come in 24 vibrant shades. Can't decide which shade to get? You can snag one of seven crayon trio sets. The range also includes three different mascara shades (two bright blues and a classic black), peachy face and lip palettes, and an artist-inspired brush set.
Of course, since this is Crayola, it should come as no shock that the products come in fluorescent, highly-pigmented shades such as 'Outer Space' blue, 'Eggplant' purple, 'Dandelion' yellow and 'Very Cherry' pink. Staying true to Crayola's classic mission, the makeup crayons are designed to celebrate self-expression and encourage creativity.
The full collection ranges from $15 to $40 and you can start shopping all of the products exclusively on ASOS.com.
These crayons sure beat any contenders in our childhood pencil cases. Peek through the new product line, below.