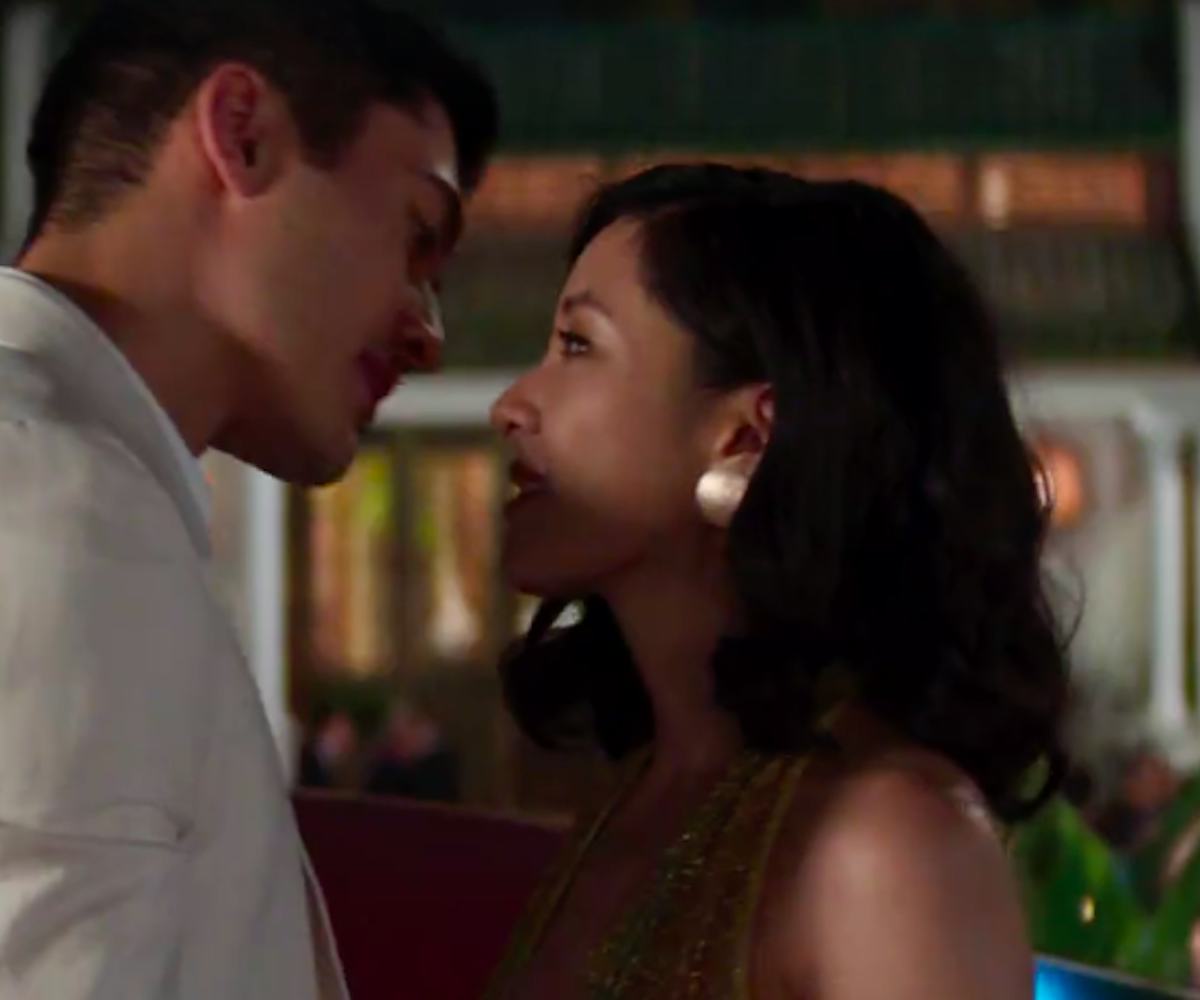 Image via Facebook
The First Teaser For 'Crazy Rich Asians' Is Finally Here
There's finally a teaser for the film adaptation of Kevin Kwan's wildly popular book Crazy Rich Asians, and it looks as incredible as you'd hoped it would be. The trailer opens up with quick glimpses of crazy opulence—from fast foreign cars to sprawling, extravagant mansions. The leads, Rachel, played by Constance Wu, and Nick, played by Henry Golding, both appear to fit in on the outside, but it's clear Rachel feels a little out of place surrounded by such luxury. "You really should have told me that you're, like, the Prince William of Asia," she says to Nick. "That's ridiculous. I'm much more of a Harry," he says.
Crazy Rich Asians centers around three wildly wealthy families as they prepare for a huge wedding—the wedding of the year, actually. And with even the most ordinary of weddings usually creating tons of drama, you can just imagine what will happen with this one. 
The film will be released in theaters on August 17. Until then, watch the teaser, below.