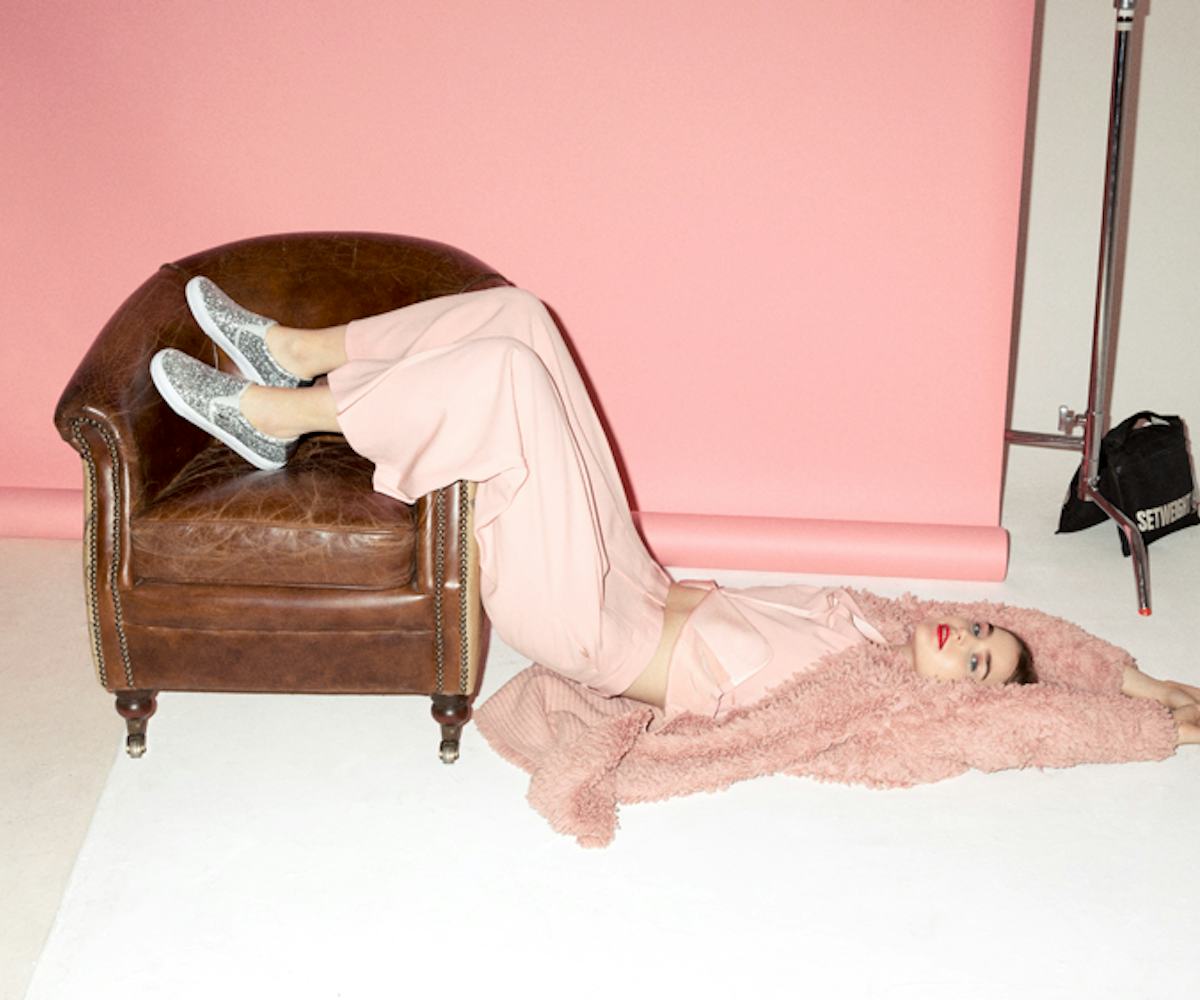 photo by ben rayner
10 books that every creative must read
to get their s**t together
Self-help books, for the most part, are cheesy. Sitting down with a book does not your problems solve. Yet that doesn't mean that books don't provide endless inspiration and encouragement, and that the self-help section of a bookstore should be written off entirely. In fact, therapeutic reading may be one of the most rewarding literary experiences out there. The difference is, an inspirational read doesn't hope to "fix" something, but grow and encourage traits that already exist.
As the new year settles into full swing, it is important to not just set ambiguous resolutions, but to create realistic, month-by-month goals to make this the best and most creative year...ever. We've listed 10 books that have personally helped us overcome writer's block, rethink our goals, and channel our creativity. Because even artists need a jumpstart every now and again... 
The Rise: Creativity, the Gift of Failure, and the Search for Mastery by Sarah Lewis
Okay, quick poll: Who here has failed majestically one time in their life? Is that every one of us? Yes? In The Rise, the path to success is circuitous, and author Sarah Lewis writes about how creativity isn't a "process," but an ebbing and flowing. Perfect for anyone who is looking for a new start, and a positive perspective. It may feel counter-intuitive, but that's what makes this book special. 
The Art of Asking, How I Learned to Stop Worrying and Let People Help
Based on her TED talk of the same name, Amanda Palmer discusses the intrinsic fear all people — especially artists — face when asking for someone to believe in them. Here is a wonderful, inspiring memoir that fuses art with humanity, and reminds readers that sometimes asking for help is the most difficult step in creation.
Punk Rock People Management — A No-Nonsense Guide To Hiring, Inspiring and Firing Staff by Peter Cook
Once upon a time, we were interns, coming into work late and smelling of whatever we passed out in the night before. Now, however, we are adults, real people who need to make decisions that affect others. Of course, this doesn't mean that the disgruntled intern inside of all of us needs to go away; she just should be harnessed, is all, and Peter Cook is here to teach you how to be business-like without selling out.
On Looking: A Walker's Guide to the Art of Observation by Alexandra Horowitz
If you're constantly glued to your smartphone and need a little R&R, this book is for you. Based on 11 walks the author took, 
On Looking 
explores how perspective and observation interact with human emotions. So take out your headphones and experience life — and all the hidden art it entails — in real-time.
The Artist's Way by Julia Cameron
One of the classic texts used to jumpstart creativity, The Artist's Way isn't easy, but it sure is effective. Tasking readers to undergo a series of exercises meant to "unclog" their most creative instincts, Cameron's 12-week program focuses on fostering confidence and identity. A key book for anyone who wants to infuse their life with more invention.
The Woman Warrior, Memoirs of a Girlhood Among Ghosts by Maxine Hong Kingston
Maxine Hong Kingston writes candidly and beautifully about growing up as a first generation Chinese American and how her mother augmented her childhood with stories of female warriors who existed in her homeland. Here is an exploration of identity — one that suggests that women of color need to "lean in" to who they are, long before Cheryl Sandberg hit the scene.
Women Who Run With the Wolves: Myths and Stories of the Wild Woman Archetype by Clarissa Pinkola Estes
Long before Cheryl Strayed or the reductive "manic pixie dream girl," Clarissa Pinkola Estés traced the history of "women who run with the wolves." She uses ancient folklore and archetypes to explore why women are so often equated with ferocity and "wildness," and suggests that one must embrace that nature, not change it. In it, she asks readers to embrace their wild woman, and all the intuition, emotion, and brilliance that comes with it.
On Writing: A Memoir of the Craft by Stephen King
Stephen King is an unlikely mentor, but the King Of Horror has had such a prolific and unfettered career that it isn't surprising that it holds some wisdom. What is surprising, however, is the truth and tools that King shares, telling stories about his own life and the troubles he has had putting his creativity down on paper. Any young — or not-so-young — writer will find themselves energized by King's passion. Is this his greatest book to date? It might be.
I Am That Girl: How to Speak Your Truth, Discover Your Purpose, and #bethatgirl by Alexis Jones
Targeted toward the Millennial generation, this memoir-self-help-book fusion basically shows you how to make small lifestyle changes in order to get what you want. Probably the most "self-helpy" book on this list, it is also the most fun, too. No wonder celebrities like Kristen Bell are such huge fans. 
Letters to a Young Poet by Rainer Maria Rilke
Sure, here are the unedited thoughts from one of the 19th century's most lyrical poets, offering candid advice to young writers who have sought him out. That alone is worth the read, but this book really succeeds in offering a true, inspirational dictum: Make things, make things for the sake of making them, and do not care what the outside world thinks about it. Take his words, copy them down, hang them on your mirror, and remind yourself that they are timeless.