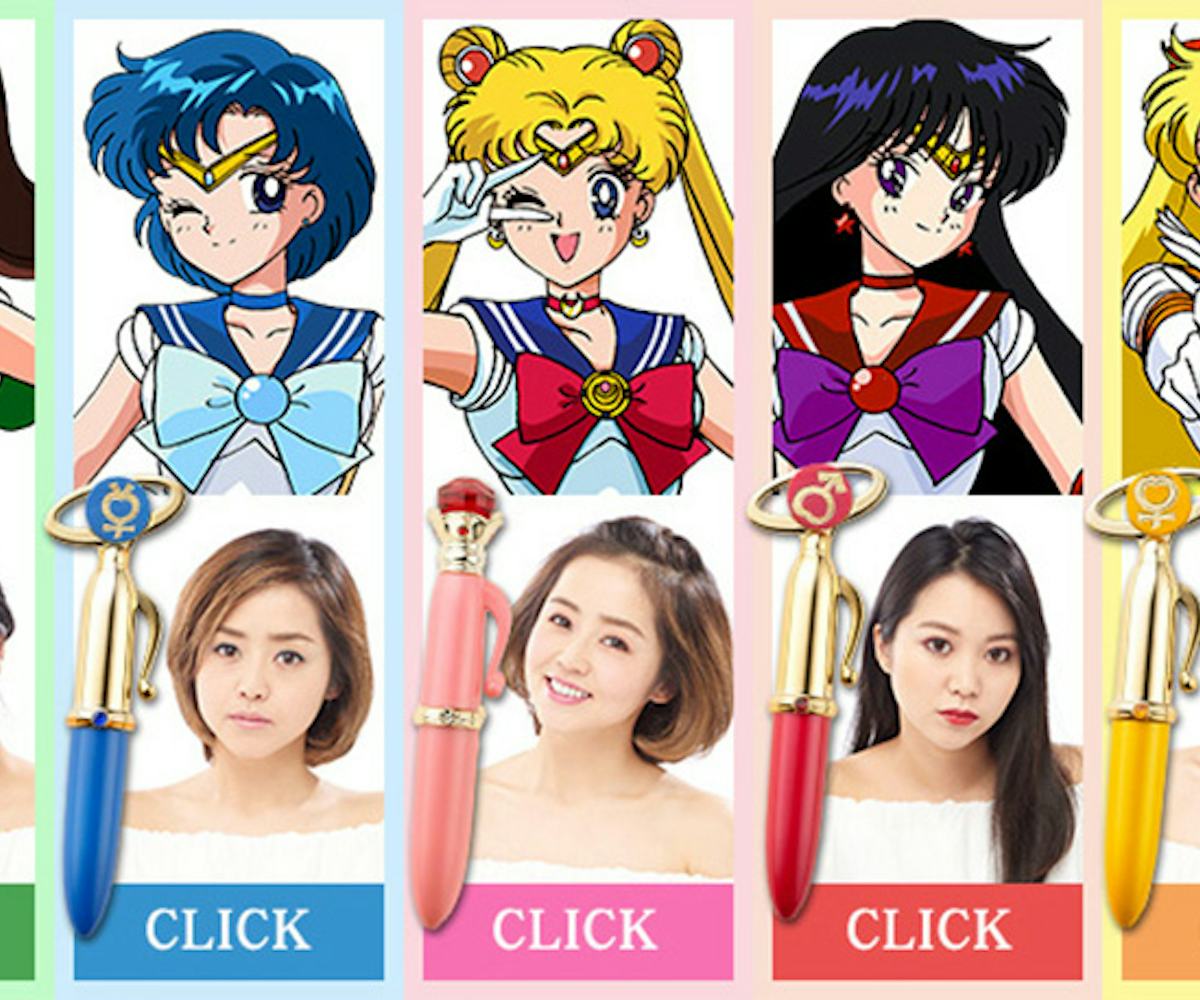 Brace Yourselves For These 'Sailor Moon' Lipsticks
Creer Beaute has even more magic in the works
Creer Beaute, the Japanese beauty brand behind the magnificent Sailor Moon eyeshadow palette, has another exciting launch heading our way—and we're swooning.
Behold the Moisture Rouge lipsticks, another gorgeously packaged ode to Sailor Moon that we're dying to get our hands on. The line is comprised of five different shades, each inspired by a specific member of the Sailor Moon gang. Sailor Moon and Sailor Jupiter are sheer pink, Sailor Mercury is a pinky-violet, Sailor Mars is a vibrant red, and Sailor Venus is sheer orange. Overall, they're incredibly wearable, despite what their intricate casing may depict.
These aren't just any lipsticks, though—the formula indicates that these beauties are super-moisturizing. They contain macadamia seed oil, sunflower seed oil, and hyaluronic acid to keep your pout in perfect condition all summer long.
The lipsticks are priced at 3,024 yen, or around $28, a pop. While they're not available just yet, according to the website, they'll be ready to ship come June. No word yet on the international shipping front, but we'll be crossing our fingers that we can get our hands on these in the U.S.