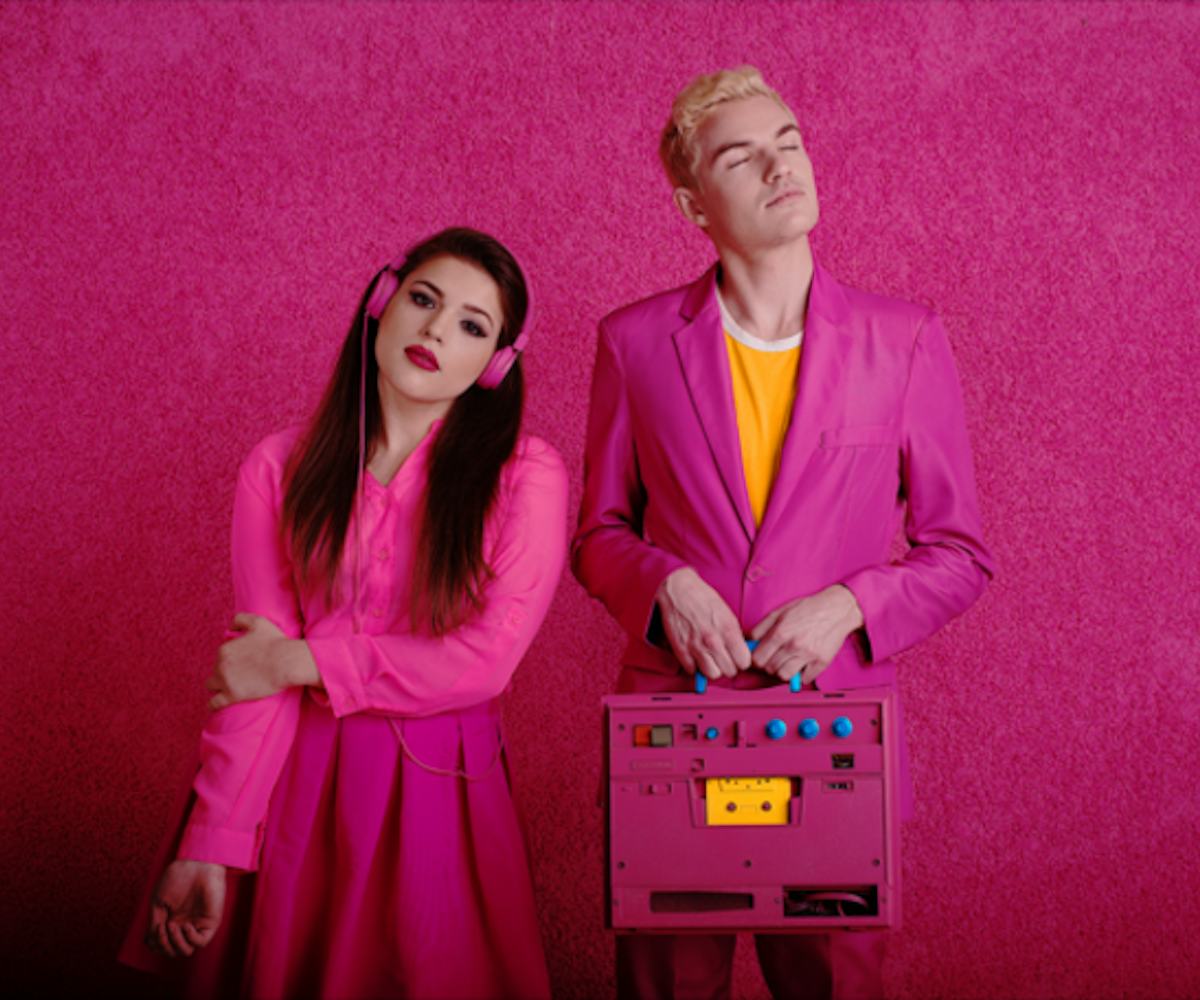 Photo by Raùl Gonzo
This Synth-Pop Duo Want You To Stop Playing "Cruel Games" With Its Heart
Stream vverevvolf's new track below
Failure is an inevitable part of life. Californian synth-pop duo vverevvolf know this well, having wrestled with the idea of it for years. And their latest single, "Cruel Games," premiering right here on NYLON, is a bright exploration of that feeling.
The project came about after lead singer Kelsey LaRae and singer-songwriter-producer Dylan Gallagher met in 2013 while taking a music performance class in Berkeley, California. They clicked instantly and began to create pop music inspired by '80s horror iconography, bubblegum pop, and past relationships.
"Cruel Games" is the first song LaRae and Gallagher recorded together. It focuses on the duo's innocence and the process of growing up. Through this song, the two work on handling their own "melodramatic" feelings and turning them into something meaningful. 
"This song is essentially about feeling like a failure—whatever that means to you—and questioning whether or not succeeding on someone else's terms can really make you happy," they say of the track. "After living with these lyrics for about four years, we can safely say that question is rhetorical."
Stream "Cruel Games," below.