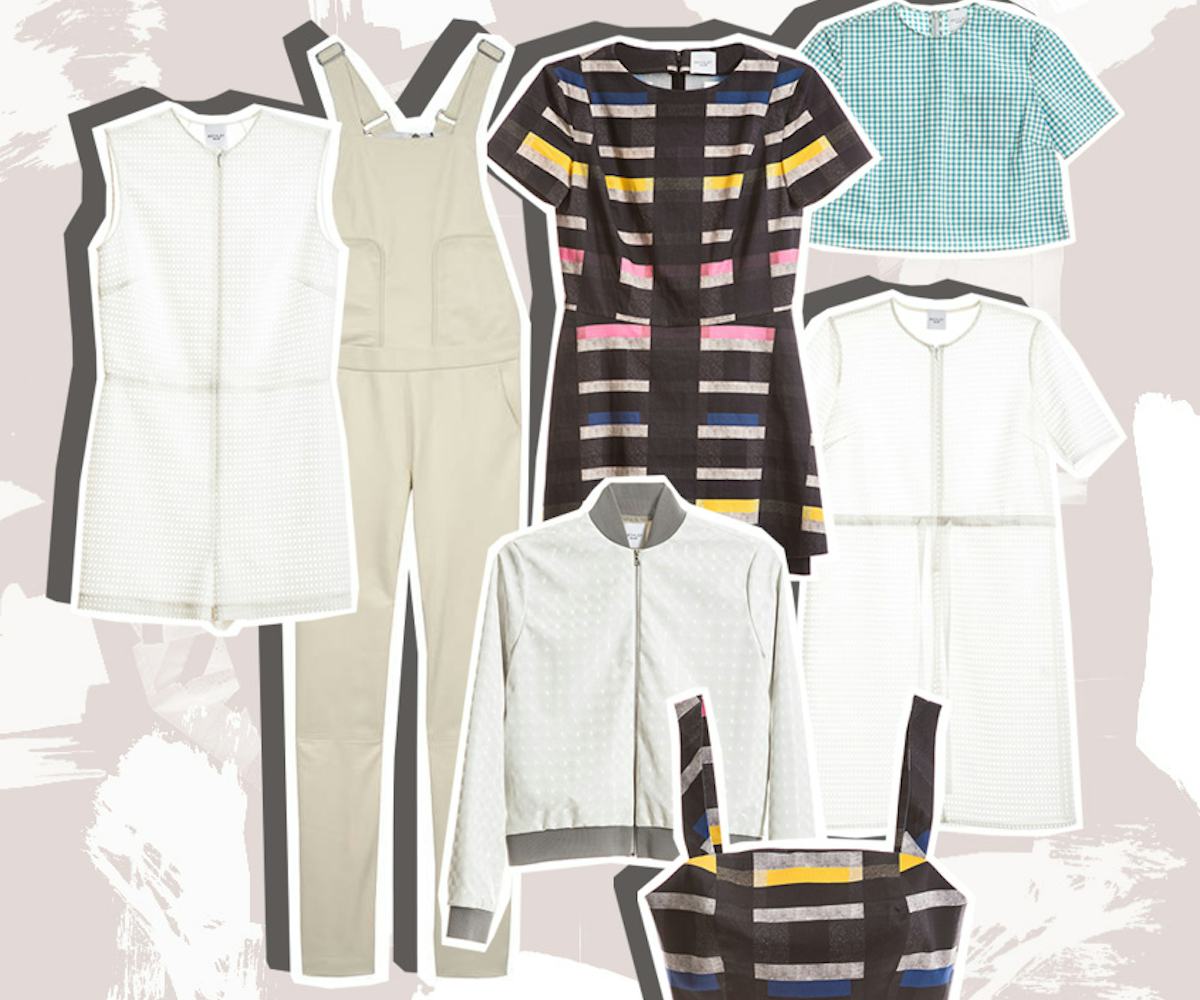 Photo by Drew and Derek Riker
BECKLEY is one of those brands that might fly under the radar for some, but not us—we've definitely noticed. Founded in 2011, BECKLEY designer Melissa Akkaway has worked hard to launch her ready-to-wear label catering to the girl on the go. Her Spring/Summer 2015 collection is just that, focusing on seperates that can be can be mixed and matched with anything to create a vibe that feels feminine and tomboyish at the same time. This collection is both laid back and put together, using a cooler color palette. Bold pops of coral and yellow conveys pieces that can be worn at any point during the spring and summer. BECKLEY employs fabrics that might be surprising for the basic silhouttes, including waxed cotton and laser-cut silk.
Check out our favorites from the collection in the slideshow.
Model: Marga Esquivel
Hair & Makeup: Sarah Ulsan