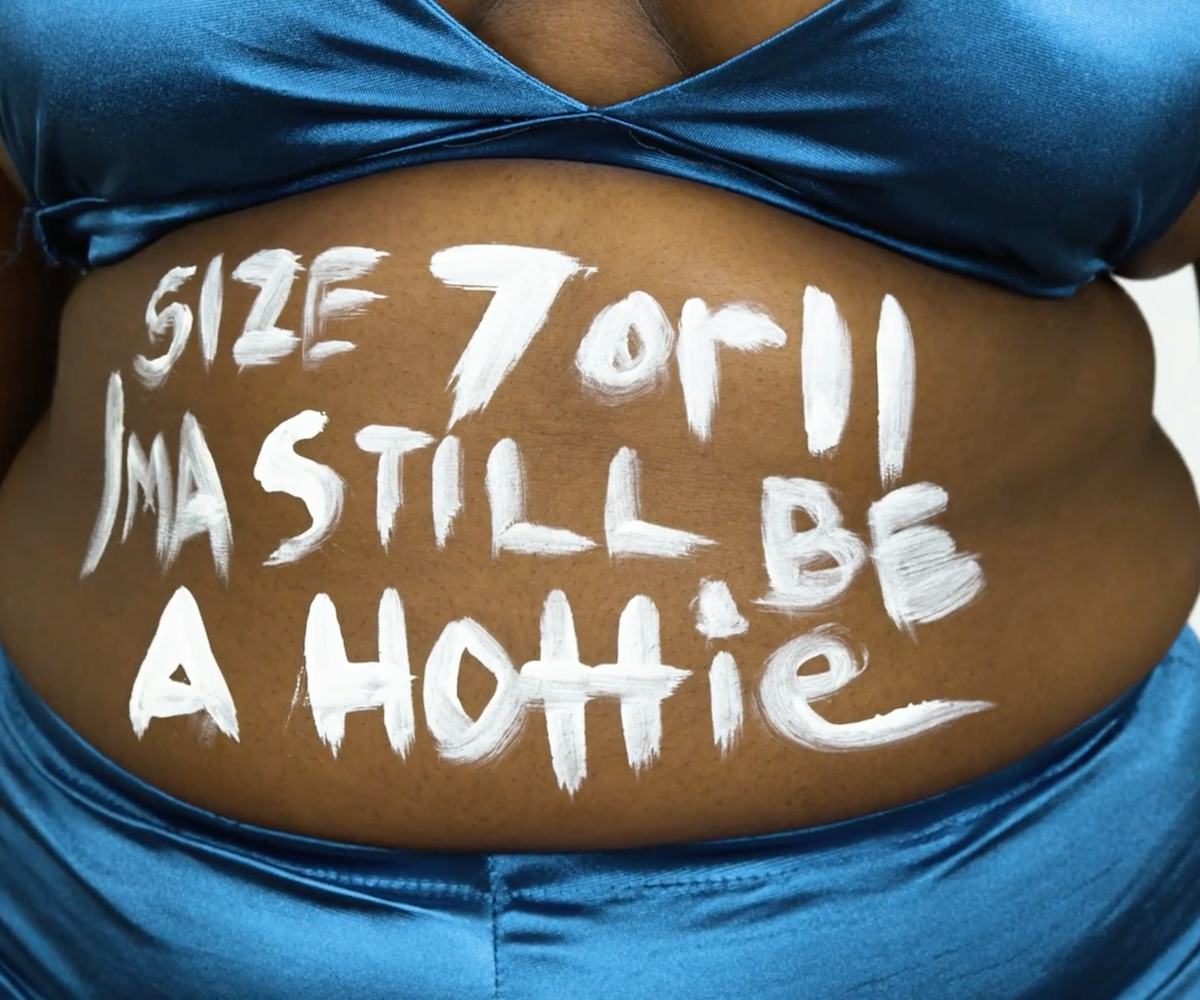 Screenshot via YouTube
Cupcakke Drops Video For 'Biggie Smalls,' An Ode To Body Positivity
Another 2017 summer banger has arrived
Not only an ode to a legendary rapper, Cupcakke's latest single, "Biggie Smalls," is a celebration of body diversity. The young hip-hop star, known as much for her ultra-raunchy lyrics as she is for her radically lovable personality, dropped a video for the single.
"People turning insecurities to mockeries/ Shit I could be thin or overweight, won't bother me/ I'm still choose Burger King over broccoli/ I love every inch of my body don't compare me to shawty/ Size 7 or 11, I'm a still be a hottie," spits the 20-year-old icon over an EDM inflected beat. The minimalist video, which depicts Cupcakke and some other women with the track's lyrics written on their skin, is the perfect therapy to help assuage those summer beach-body anxieties.
Check it out, right here:
"Biggie Smalls" is now inducted to the canon of positive rap jams released this summer. Earlier this month, Brooklyn-based rapper Miss Eaves dropped a wildly beloved video for "Thunder Thighs," an optimistic missive about chub rub in the heat of Bed-Stuy.
This latest bop appears on Cupcakke's second official LP, Queen Elizabitch, an empowering and critically acclaimed hip-hop triumph. The album was described by Pitchfork as "defiant and brave in an industry that tries to shrink artists into marketable boxes ... both honest and necessary: Women can, at once, be shameless and vulnerable, sexy and brilliant—the former doesn't cheapen the latter."