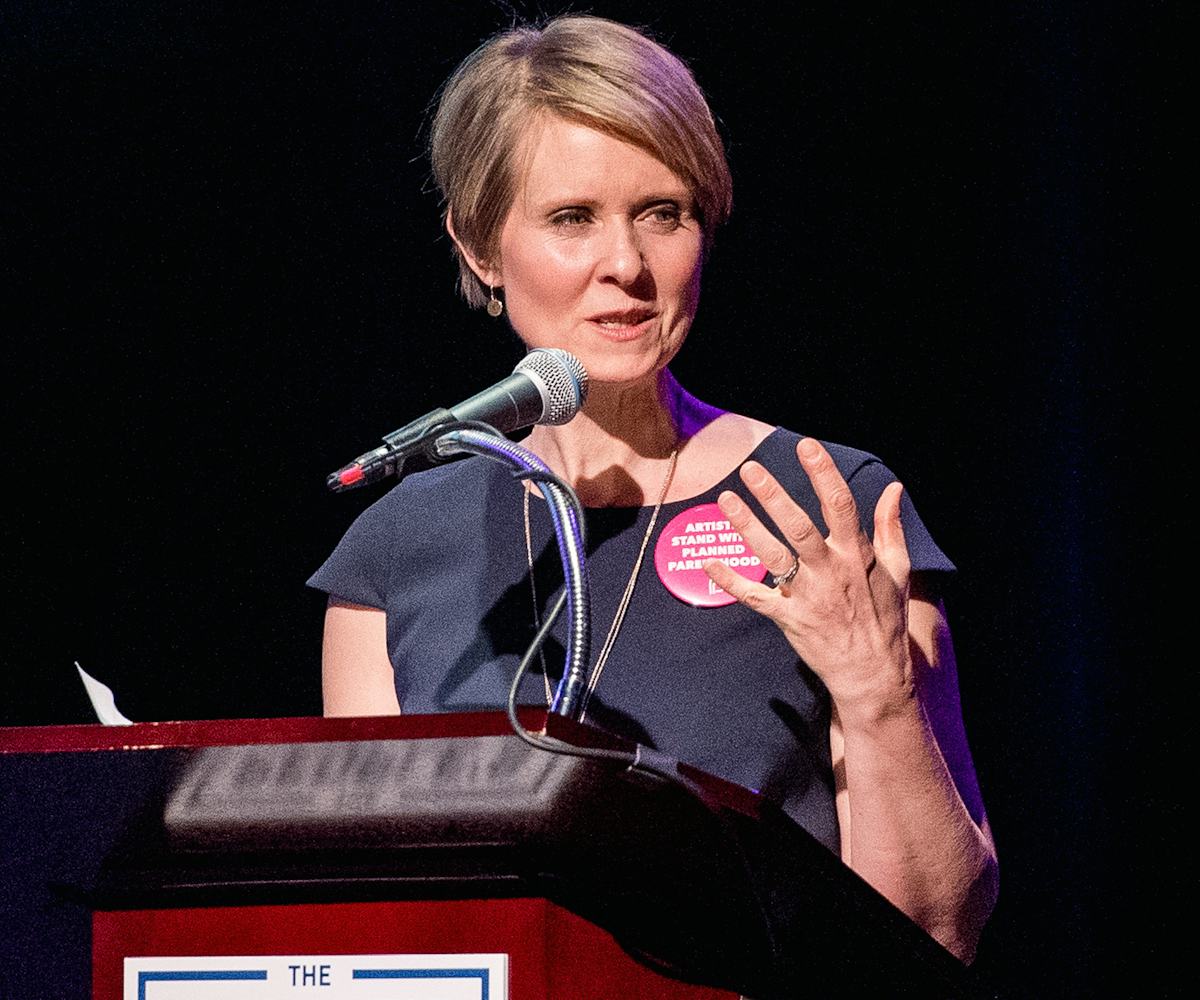 Photo by Roy Rochlin/Getty Images
Cynthia Nixon Is Officially Running For Governor Of New York
If elected, she would be New York's first female and openly gay governor
UPDATE 3/19/18: Nixon has officially put her name into the running for governor of New York. She announced the news on Twitter with an accompanying video, which you can watch here. 
Cynthia Nixon, best known for portraying Miranda Hobbes in Sex and the City, is reportedly in talks with two Democratic strategists, in what many are taking to be a sign that she might run for governor of New York.
According to NY1, Nixon—who has been a vocal critic of current governor, Andrew M. Cuomo—has "begun the process of assembling staff to lay the groundwork for a competitive campaign." This includes meetings with Bill Hyers and Rebecca Katz, former advisors for NYC Mayor Bill de Blasio. If Nixon decides to move forward, she would be challenging the two-term incumbent in the Democratic primary election this November.
A noted public education activist, Nixon has also reportedly been "studying up on other policy areas, in particular transportation policy," per The New York Times. 
When asked, Nixon's publicist Rebecca Capellan declined to comment on her conversation with Hyers and Katz.  
"Many concerned New Yorkers have been encouraging Cynthia to run for office, and as she has said previously, she will continue to explore it," Capellan said in a statement. "If and when such a decision is made, Cynthia will be sure to make her plans public."
As the Times points out, Nixon would "be New York's first female and openly gay governor, if elected."