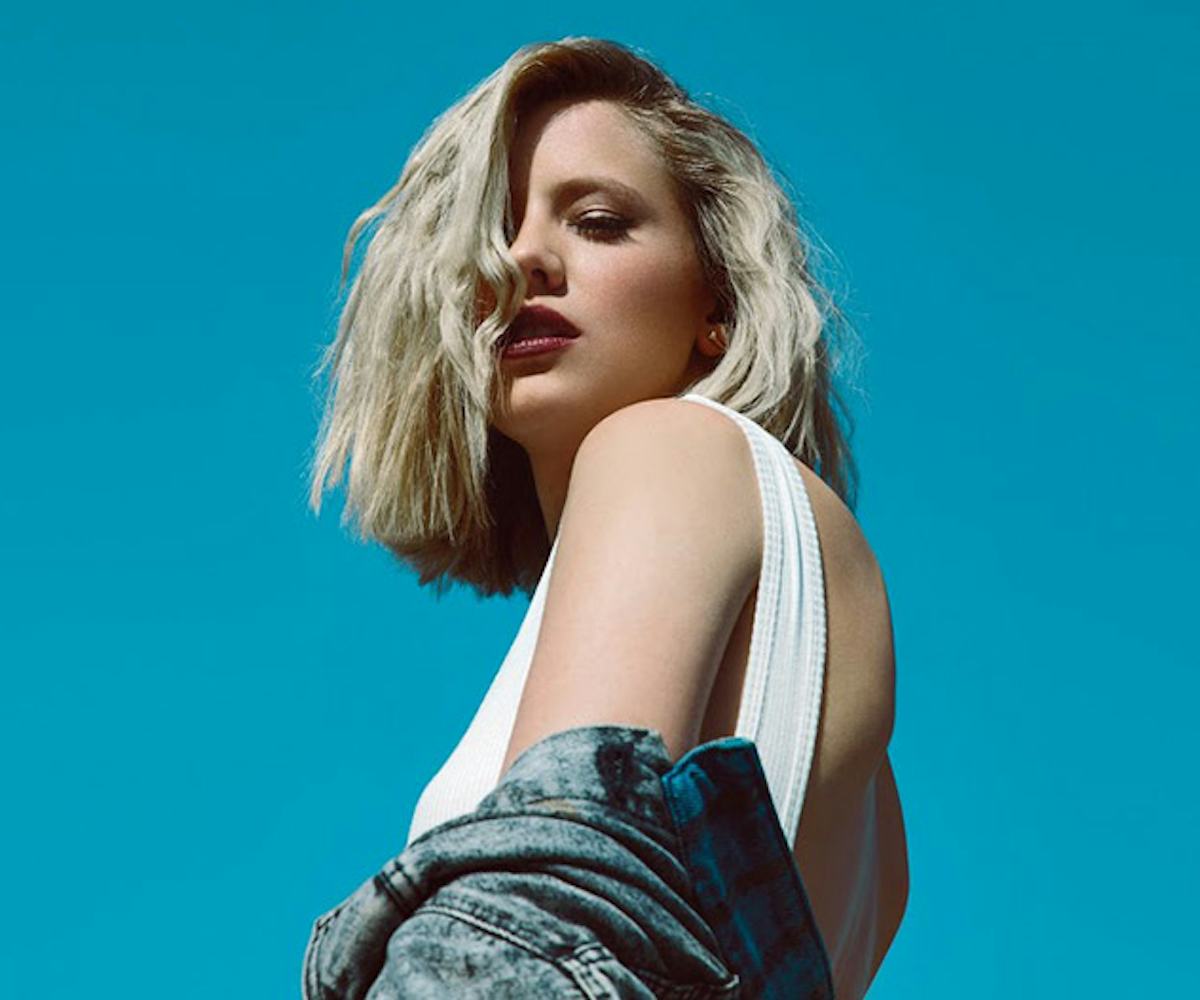 Photo courtesy of Republic Records
DAGNY's "Backbeat" Music Video Would Make Sofia Coppola Proud
This is what teenage dreams are really made of
No one captures the romance of adolescent limbo quite like Sofia Coppola. Her films—mainly her leading ladies—are dreamy characterizations of desire, youthful abandon, and the quest for a fully-realized life. Few pieces of film have come out that can hold candles to her work, but DAGNY's new music video comes close.
"Backbeat" is the Norwegian singer's debut track, jam-packed with a driving boom-clap beat and a chorus destined to be one of this summer's best. If Oh Land and A Fine Frenzy had a sonic baby, DAGNY would be it. Her video for the song is just as infectious. Pastels run free here as DAGNY dances and mugs for the camera. Mirror balls shine and, at times, so do the clothes. It's found a nice balance between candy-coated pop and downtown cool—something only DAGNY could do. This summer's going to be a blissful one and it's all thanks to "Backbeat."
Can you speak to the inspiration behind the video?
We wanted to make a visually nice video because it's an introduction video; we didn't want to make it too complicated as the first video. A big part was choosing outfits and backgrounds that really popped out. It was fun and showy—just to perform, because that's what I've been doing for the past year or so. We wanted that to be the focus.
What's your favorite part?
The energy in the song has always been what I love about it, and I also think it comes across as ballsy and edgy, which is part of the whole thing. It's a pop song, and compared with stuff other people do, there's definitely an edge to it.
Could you describe the video in an emoji?
I have a lot of favorite emojis—I'm obsessed! Maybe the one of those two dancing girls.
Maybe the explosion one, too.
Exactly! A mix of the two.
When can we expect more songs, an EP?
In July.
Will it have the same kind of vibe?
Yep! It will have that kind of energetic, band-driven pop thing about it.