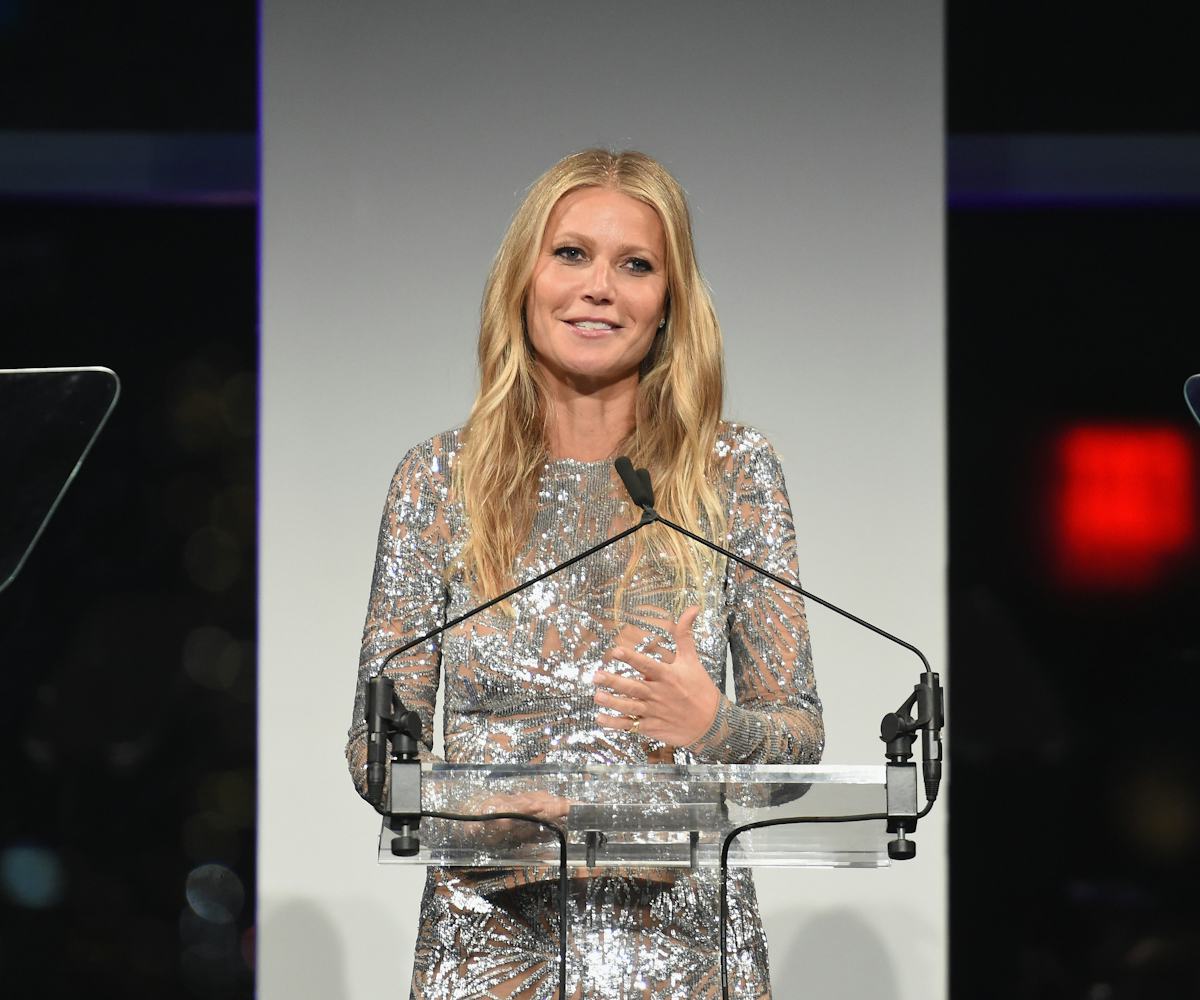 Photo by Dimitrios Kambouris/Getty Images for Michael Kors
Why Does Gwyneth Paltrow Looks So Weird In This Picture?
Daily Mail, are you confused?
On Tuesday, Daily Mail posted a news story about Gwyneth Paltrow and her ex-husband, Chris Martin, spending a day on the beach together. While the story itself mundane, Twitter took quite an interest in the piece, mostly because there's something strange about the photos published of the pair.
We can't quite put our finger on what's wrong here. Has Paltrow done something with her hair? Maybe Martin has gained a little weight? It's so hard to place, but something just doesn't add up.
People on Twitter may have spotted the problem: They think that the actual photos of Paltrow and Martin were accidentally replaced with shots of a man swimming with his dog, who the story says the duo was watching from the shore. But we're not buying it. No, it looks like the two have shape-shifted and are now living a new life as man and dog.
Daily Mail has since changed the photos in question to pictures of Paltrow and Martin on the beach, but it looks like a cover-up. We're hoping they're enjoying their new life.