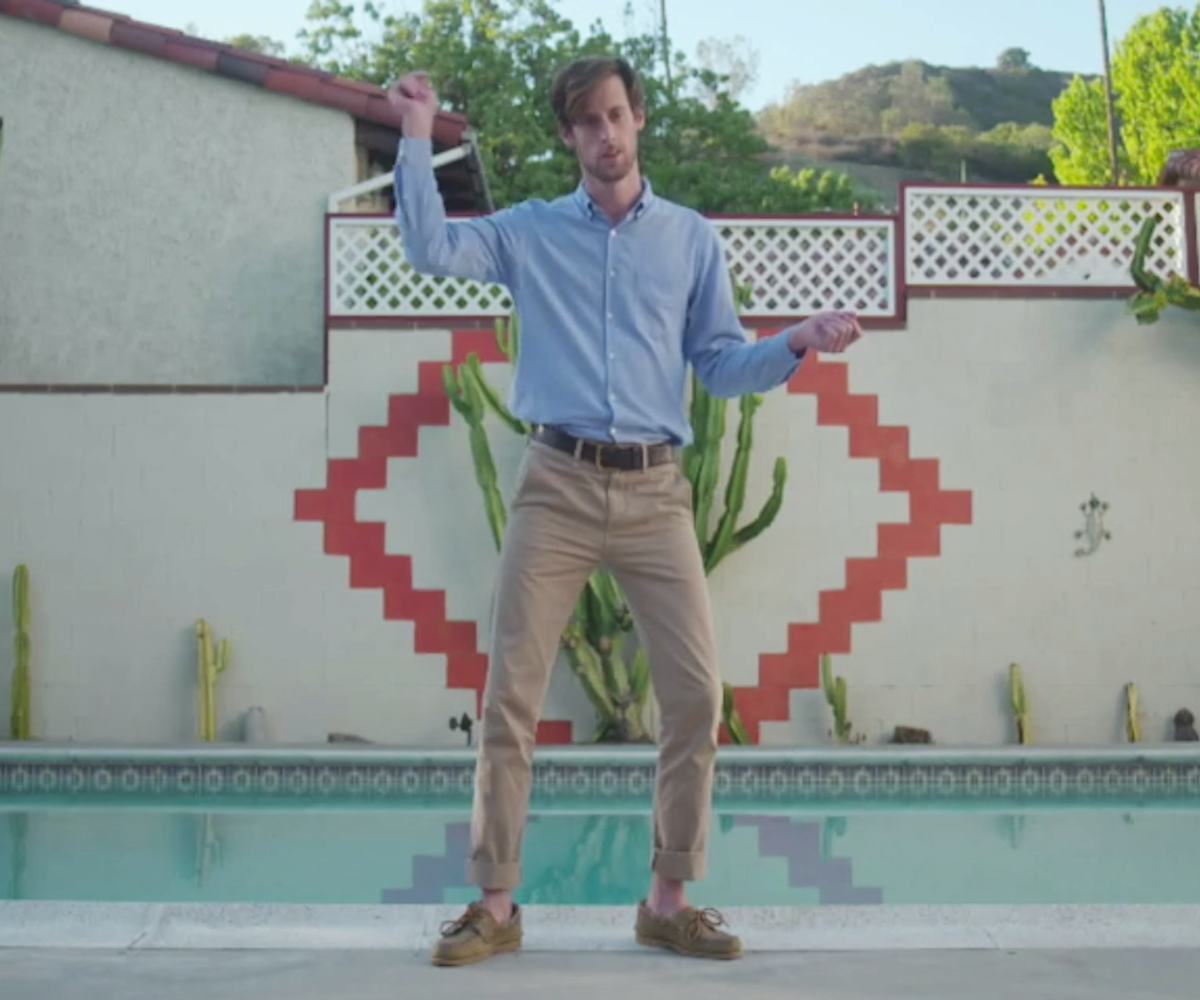 Premiere: Dale Earnhardt Jr. Jr. Taps An Instagram Star for Their New Video
Meet Adam Carpenter, dance machine.
more
The lyric video is phenomenon that emerged in a post-MTV landscape, and most bands treat it like an afterthought, passing it off to a team of graphic designers and animators to create playful visuals that will separate it from the inevitable live action video to follow. But for their latest single "James Dean," indie pop duo Dale Earnhardt Jr. Jr. have gone a slightly dancier route. The Detroit natives recruited Instagram star Adam Carpenter to show off the moves that got him over 50,000 followers.
Carpenter excels at style of dance that manages to be goofy and graceful at the same time, perfect for a mellow song that wrestles with the notion of what it means to be cool. "All I wanna be is to be cool, like James Dean," they sing. We wanna be cool like Adam Carpenter tbh.
Check it out below.