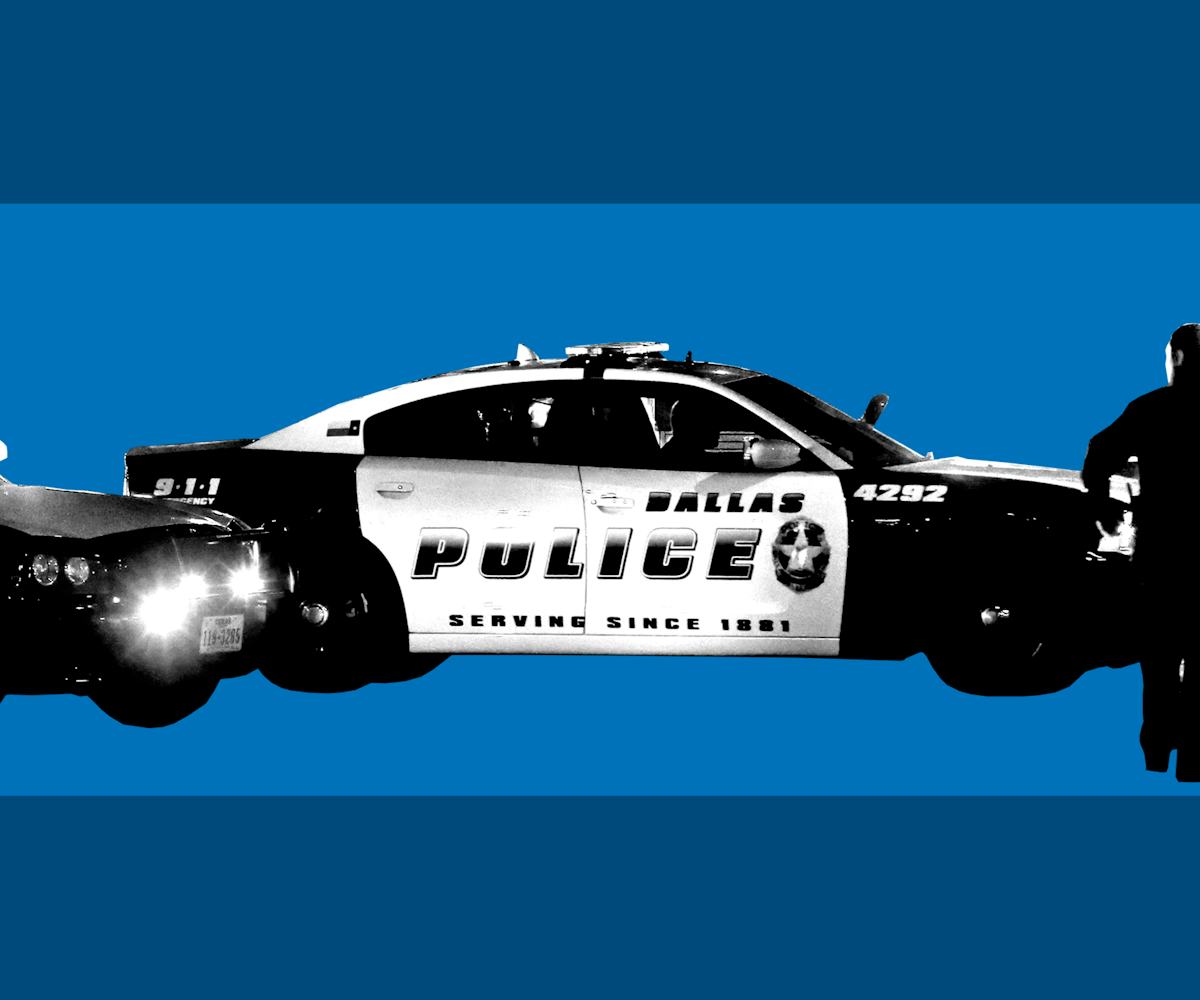 Collage photo via Getty Images
A Police Brutality Protest In Dallas Leaves 5 Officers Dead
"We should reject all of this"
Five Dallas police officers are dead and six were left wounded after a sniper attack last night at a peaceful Black Lives Matter protest to stop police brutality, following the deaths of Alton Sterling and Philando Castile, in Texas. Three suspects are in custody, and one was killed during a shoot-out.
Dallas police chief David Brown told NPR, "Our profession is hurting. Dallas officers are hurting. We are heartbroken. There are no words to describe the atrocity that occurred to our city. All I know is that this must stop, this divisiveness between our police and our citizens." When asked about the suspects' motivations, he said that one, who claims he is not affiliated with any groups and acted alone, was "upset about Black Lives Matter." Another gunman has been identified as having served in the U.S. Army Reserve.
The Black Lives Matter movement does not advocate for violence in any way. In a statement posted to their website, they wrote, "This is a tragedy–both for those who have been impacted by yesterday's attack and for our democracy. There are some who would use these events to stifle a movement for change and quicken the demise of a vibrant discourse on the human rights of Black Americans. We should reject all of this. Black activists have raised the call for an end to violence, not an escalation of it. Yesterday's attack was the result of the actions of a lone gunman. To assign the actions of one person to an entire movement is dangerous and irresponsible. We continue our efforts to bring about a better world for all of us."
For live updates, please refer to CNN.