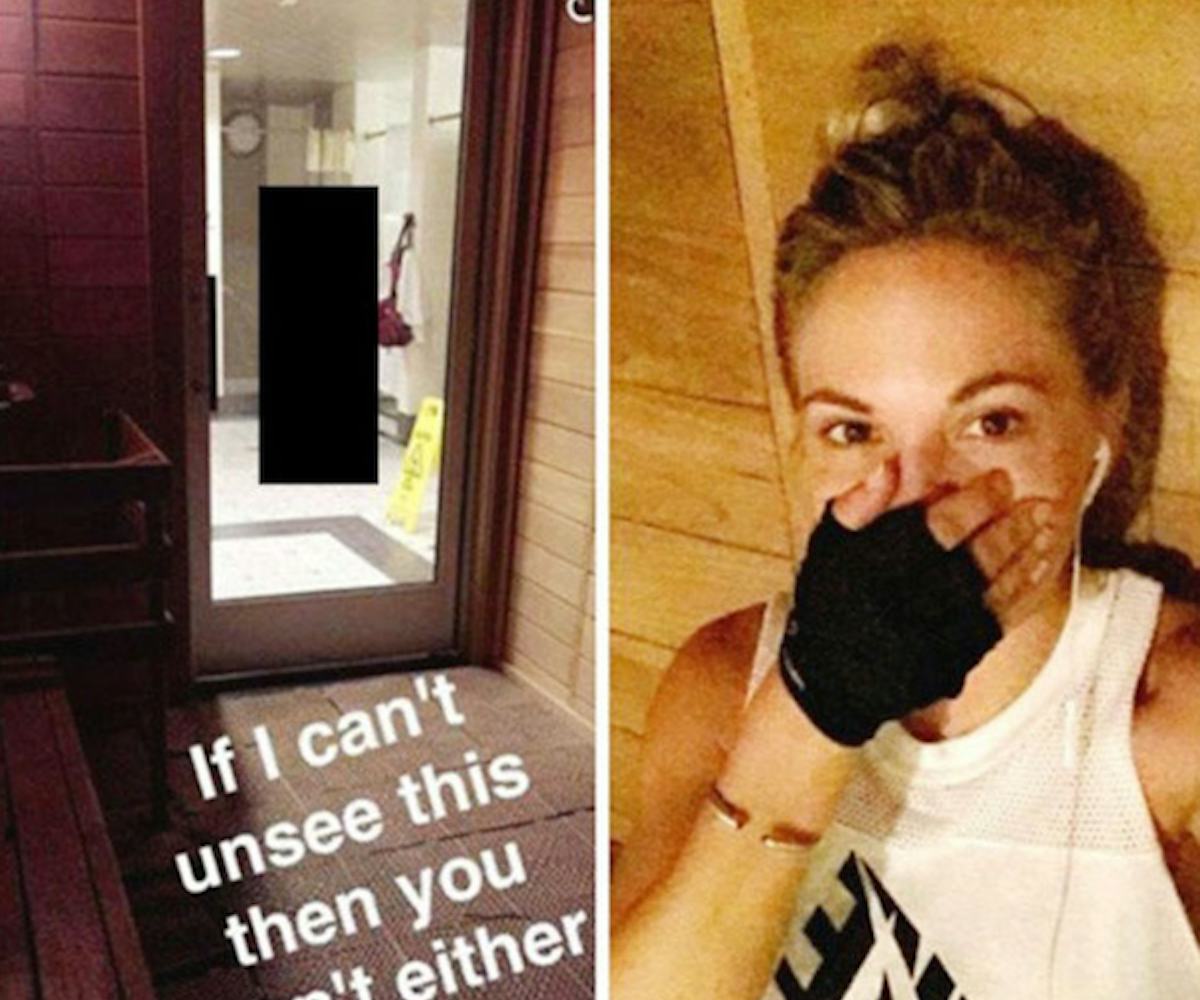 Photo via Snapchat @DaniMathers
LAPD Investigates Whether Model's Locker Room Snapchat Is Criminal
Dani Mathers might be in trouble
Dani Mathers, 29-year-old model and 2015 Playmate of the Year, came under fire this week for snapchatting a picture of a naked woman in a locker room with the caption "if I can't unsee this then you can't either." Now, the LAPD is looking to see whether or not this action is criminal.
Although Mathers apologized for the incident—first by offering the classic non-apology "it was not what I meant to do," and then later posting longer apologies on Twitter and Facebook, which have since been deleted—most people aren't buying it. In addition to being suspended from her regular radio gig, L.A. Fitness has banned her from ever using their facilities and has filed a police report against the model. The LAPD told The Wrap that charges would be centered around "dissemination of private images" which, if convicted, could mean a short jail sentence.
The woman in the photos has not yet been identified and has not yet come forward to press charges. Unless she does so, the charges against Mathers will be dropped, which seems like it will be the likely scenario. Even still, the strong backlash suggests that people will not soon forgive the ugliness she showed, which may tarnish her career. That's pretty hard to unsee, too.