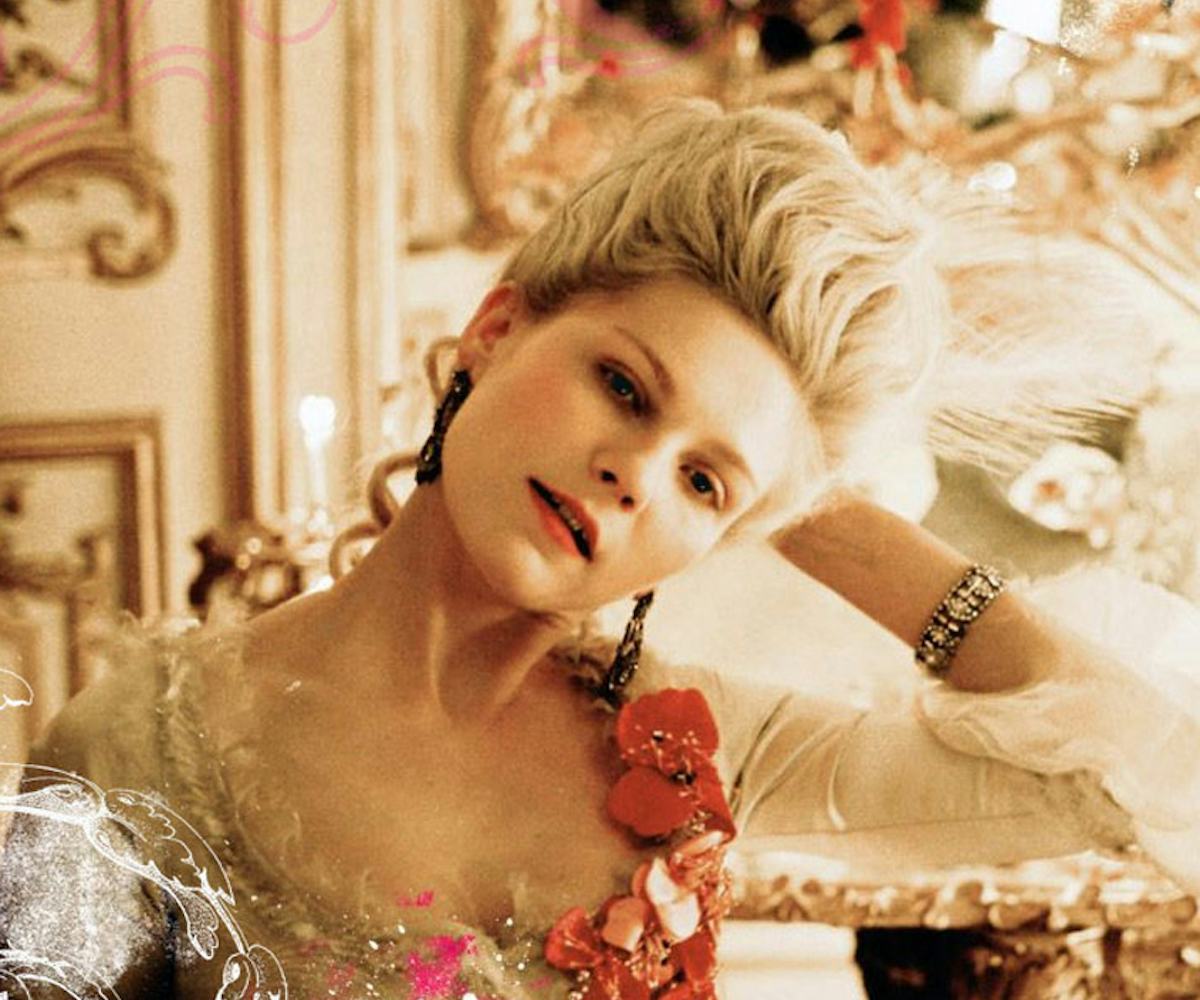 required reading
kirsten dunst's best hair moment, plus daniel radcliffe's new broadway gig.
When Kirsten Dunst was named the newest face of L'Oreal earlier this month, it was a total brainer--we've been coveting the actress's hair ever since The Virgin Suicides. And according to Dunst, her untouched long locks in the film were one of her favorite hair moments, too. She told WWD, "We all looked like a beautiful campaign... In The Virgin Suicides, just because everyone had the blonde hair and the sunlight--it was so ethereal." Other looks that made her list? That elaborate updo in Marie Antoinette ("I literally had doll hair at the end; it was so fried because of all the hair spray...so that was not fun for me, even though it looked really amazing.") and the undone bob in Melancholia ("They just wanted it to look a little handmade.").  Our additions: that Crazy/Beautiful shag, her stick-straight locks in Dick, and her redhead phase for Spider-Man. What about you? (Grazia)
Daniel Radcliffe is returning to Broadway! For the third time in five-and-a-half years, the former 
Harry Potter 
star is coming to New York, this time for the play
The Cripple of Inishmaan. 
Previews for his latest performance begin on April 2, so go ahead and start making plans now. (
) 
Sunglass Hut has recruited Theodora and Alexandra Richards--yep, daughters of Keith Richards--for the brand's summer campaign. They'll be joining another rockstar kid (ahem, that would be Georgia May Jagger), so we have no doubt it's going to be awesome. (
)
Best Friday surprise ever?! Charli XCX has just released brand-new material, covering the Swedish punk band Snuffed By The Yakuza's track "Allergic to Love." It's only a minute long, but even after you play it 10 times in a row, it doesn't get old. We would know...we've had it on loop all morning. (
) 
Jennifer Lawrence revealed that Mia Farrow--the hair goddess of all pixie cuts--was the inspiration behind
her
newish crop. "Whenever I start feeling like a boy, I just tell myself I look like Mia Farrow, and I'm like, 'O.K.'" (
) 
These new Givenchy ads, starring Erykah Badu, Asia Chow, Maria Borges, Eboni Riley and Dominik, are even MORE gorgeous than we thought. Seriously, click through the gallery and see for yourself.  (
)