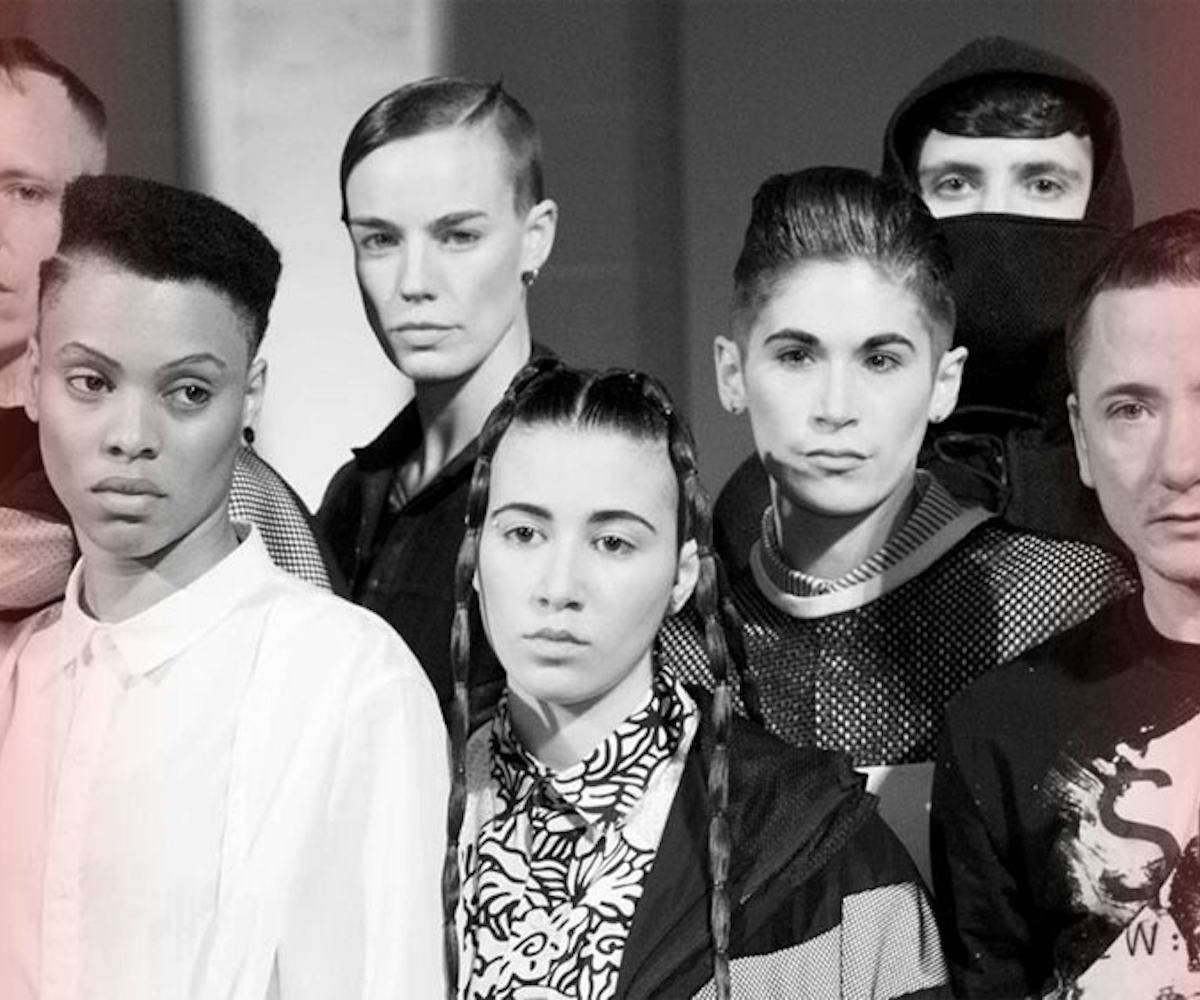 photo ©photographybysuri
all the inspo for andro and masculine style you'll ever need
Androgynous, menswear-inspired fashion is a huge trend right now, but that doesn't mean it's actually easy to find clothes that transcend gender—especially for masculine women and trans people, whose bodies might not fit the specs that mainstream designers have in mind. 
Within the past few years, a few indie brands have popped up specifically to fill that void. And, on Saturday, the Brooklyn Museum hosted (un)Heeled, one of the largest gender-queer fashion shows in the world. Produced by dapperQ , a style website dubbed "GQ for the unconventionally masculine," the show featured multiple brands that design masculine attire for women and trans-identified customers. It also served to express an alternate point of view to the Museum's current exhibit: Killer Heels. 
"Many of our readers' identities have been erased," says dapperQ's editor in chief, Anita Dolce Vita. "When there is little in society that represents them, there is often no point of reference for their existence. We work to provide that visibility and space." The show did just that, with almost fifty different masculine, gender-queer models walking the runway in clothes that ranged from conservative suits to aspirational, futuristic interpretations of androgyny.
Of the people who walked the runway was Rae Tutera, a clothier from the bespoke suit company Bindle & Keep, and the subject of an upcoming HBO documentary produced by Lena Dunham. "Something like 1,500 people RSVP'd, and it seemed like most of them turned out," she says. Among the attendees was Tutera's 91-year-old grandmother, who Rae says was "dazzled" by the show. 
Watch the video below to see highlights from the runway and the impressive crowd the event drew.