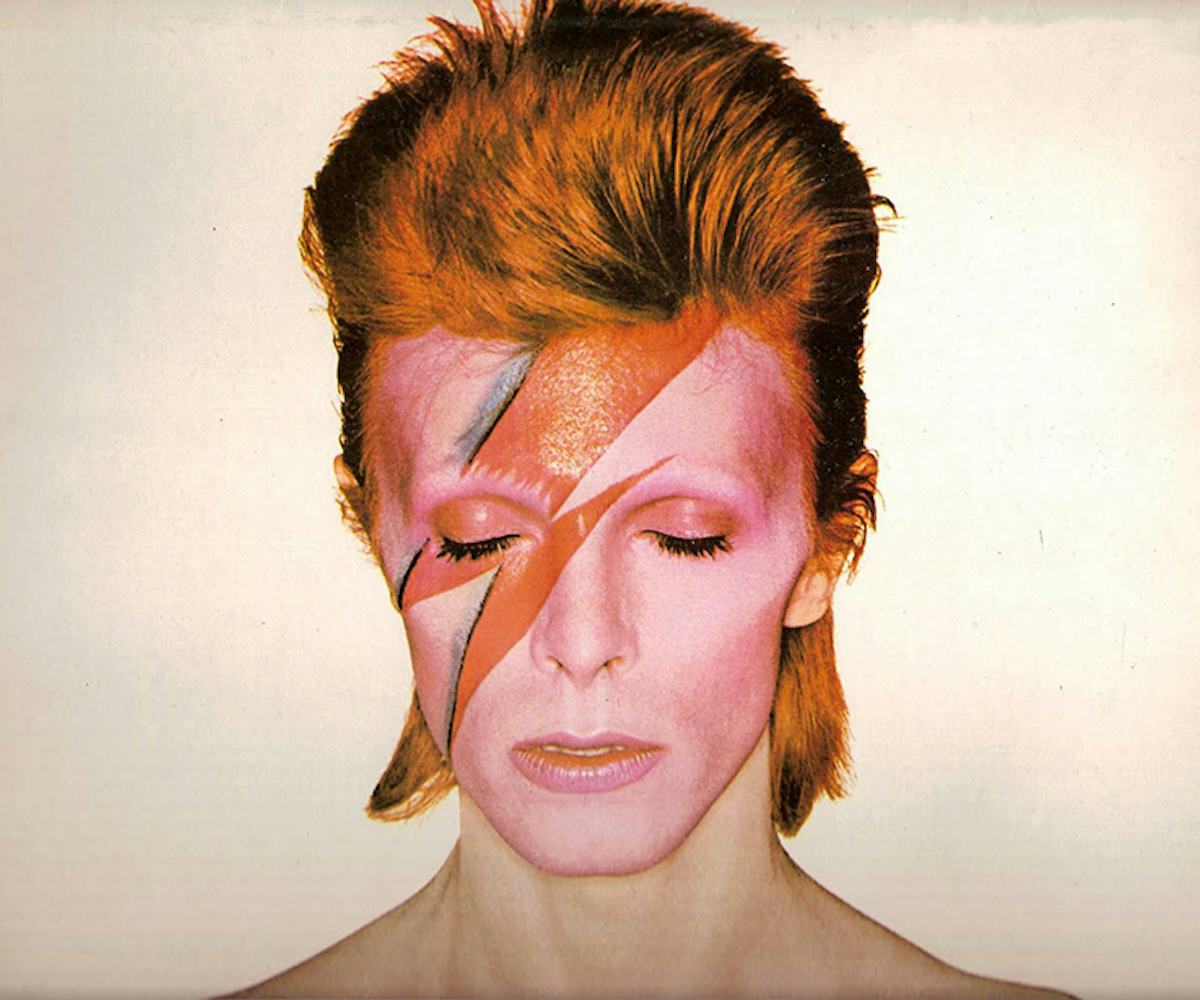 david bowie book club
ground control to major tom, these are bowie's fave reads.
Your fall reading list just got a lot longer, like 100 books longer, thanks to a list compiled by the Art Gallery of Ontario of David Bowie's 100 favorite books of all time. In honor of the gallery's latest exhibit on the British rocker, Bowie rattled off his favorite reads to help visitors understand his references and get into his headspace. With everything from modern classics like On the Road to indie art zines from the '70s, Bowie's list of loved literature is a must read. (You can see all his picks here.) 
To help Bowie fanatics get in the mood, we've paired some of the books listed with the David Bowie song you should be listening to while you read. So get your record player out and get ready to make some ch-ch-changes to your reading routine. 
Book: Lolita by Vladimir Nabokov
Suggested Bowie Song: "The Prettiest Star"
Book: On The Road by Jack Kerouac
Soundtrack: "Moonage Daydream"
Book: In Cold Blood by Truman Capote
Soundtrack: "Always Crashing in the Same Car"
Book: A Clockwork Orange by Anthony Burgess
Soundtrack: "Life on Mars?"
Book: A People's Tragedy: The Russian Revolution 1890-1924 by Orlando Figes
Suggested Bowie Song: "Changes"
Book: Kafka Was The Rage: A Greenwich Village Memoir by Anatole Broyard
Suggested Bowie Song: "Ziggy Stardust"
Book: Silence: Lectures and Writing by John Cage
Suggested Bowie Song: "Neukoln"
Book: A People's History of the United States by Howard Zinn
Suggested Bowie Song: "Young Americans"
Book: Before the Deluge: A Portrait of Berlin in the 1920s by Otto Friedrich
Suggested Bowie Song: "Rebel Rebel"
Book: Interviews with Francis Bacon by David Sylvester
Suggested Bowie Song: "Space Oddity"
Book: Nineteen Eighty-Four by George Orwell
Suggested Bowie Song: "1984"
Book: In Between the Sheets by Ian McEwan
Suggested Bowie Song: "Heroes"