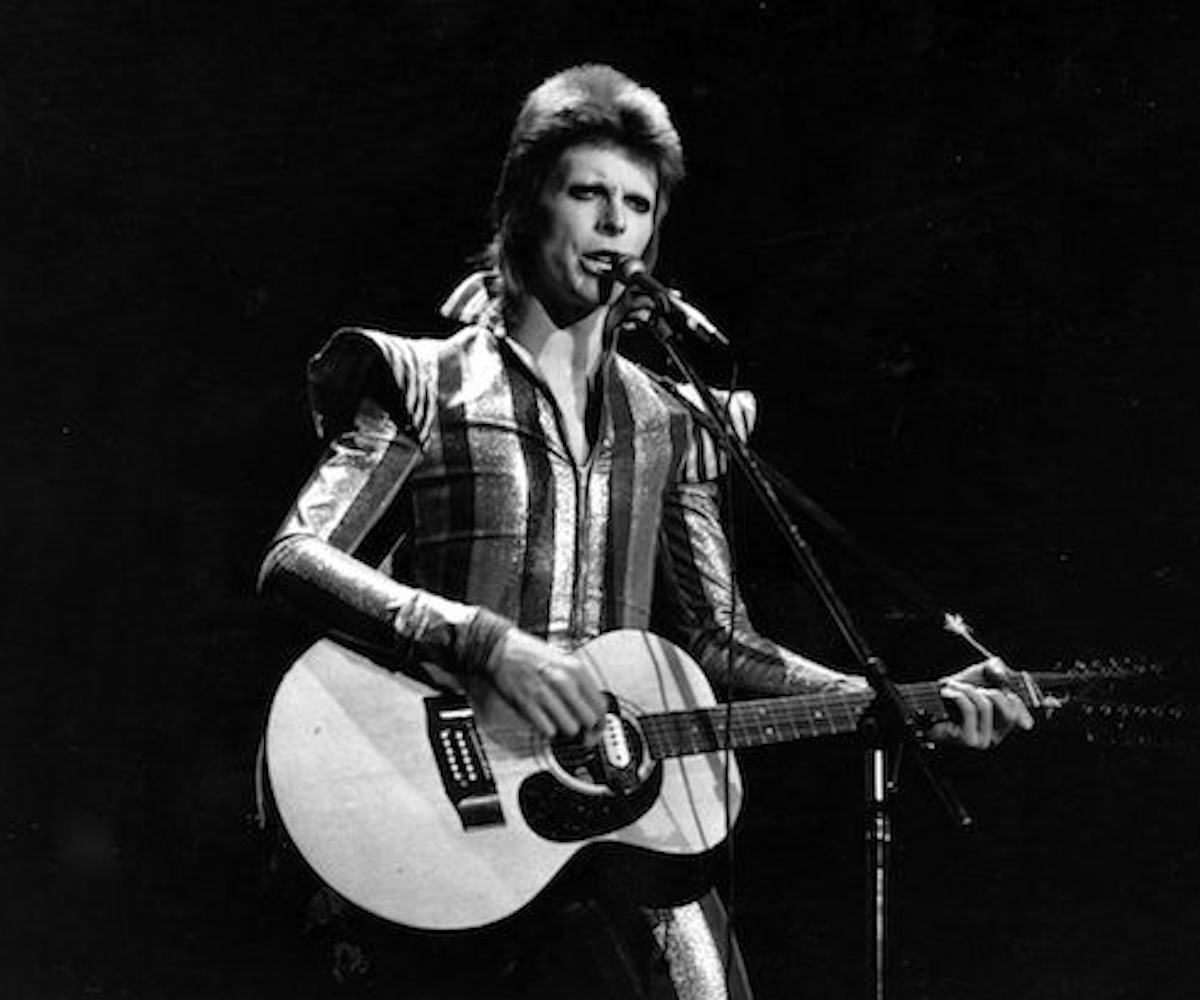 Photo by Stringer/Getty Images
A David Bowie Musical Is In The Works
In the form of a science fiction opera!
Director Agnieszka Smoczynska is working on bringing us a creepily fantastic David Bowie musical.
The project, which currently has the working title of Deranged, has a lot of promise to pay tribute to the late icon.
According to Movie Pilot, Smoczynska has a lot of experience blending dark fantasy and '80s rock on the screen. Her latest acclaimed project, titled The Lure, plays with similar themes, and is about the lives of mermaids caught up in rock 'n' roll.
As for Deranged, the director is drawing inspiration from a familiar, and iconic source.
"We want to make a science fiction opera with music by David Bowie, titled Deranged," Smoczynska said. "It's about an investigator who is hired by the Art Crime Department to determine whether the murder of a 16-year-old girl is a crime or a work of art. We've started to work on it, and I hope it will happen."
Last month, on January 8 (which would have been David Bowie's 70th birthday) Columbia Records released some of the legend's final known recordings in an EP called No Plan. In addition to the title track "No Plan," the EP also features "Lazarus" and other songs from the musical of the same name like "Killing a Little Time" and "When I Met You." The songs for the musical, based on Bowie's 1976 film The Man Who Fell to Earth, were among his last recordings before dying of cancer in January 2016.
Along with the EP, Columbia also released a video for "No Plan," directed by Tom Hingston, that references The Man Who Fell to Earth.