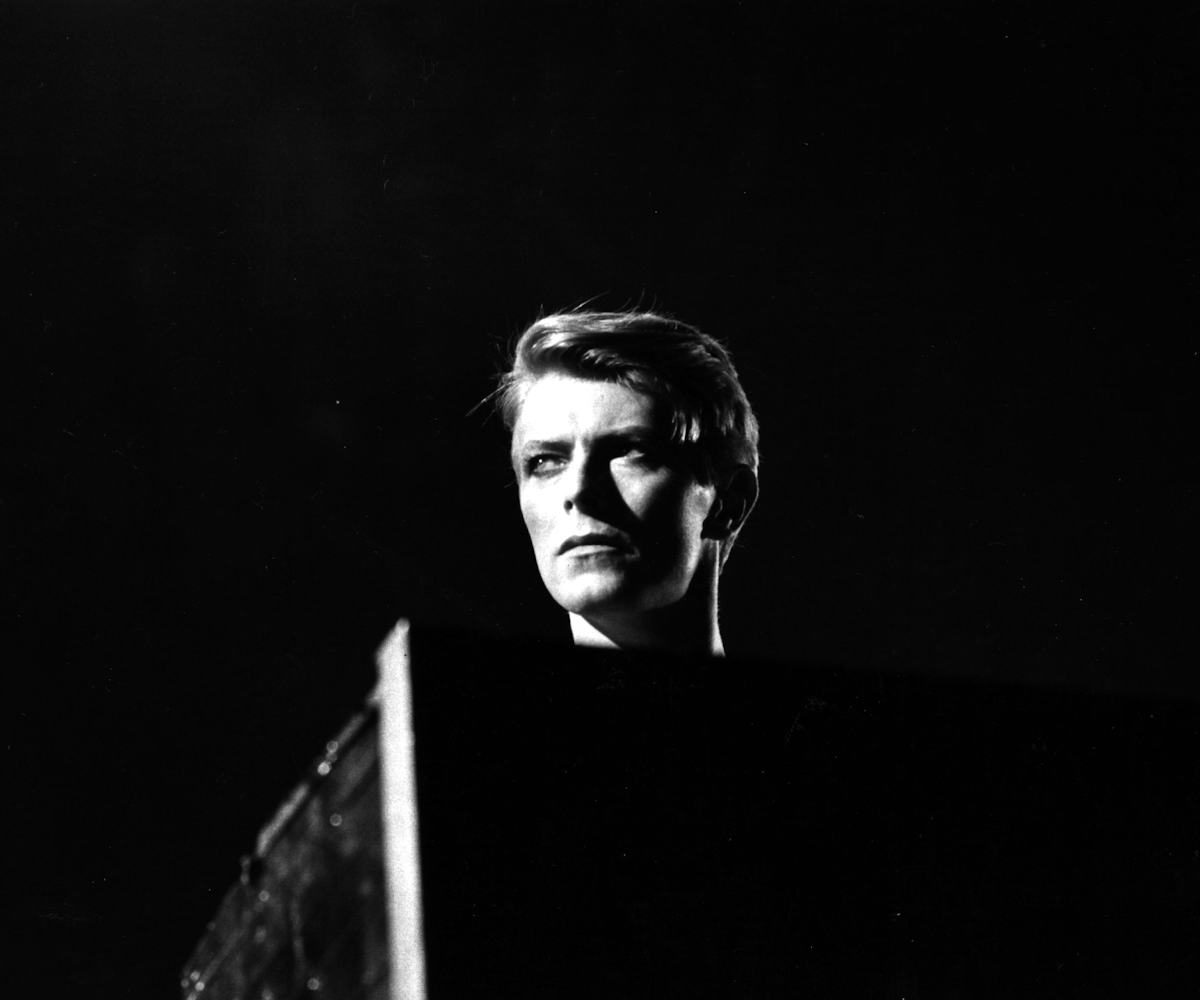 Photo by Evening Standard / Getty Images
New David Bowie 'No Plan' EP And Video Released On His 70th Birthday
"This is no place, but here I am"
On January 8, what would have been David Bowie's 70th birthday, Columbia Records realeased some of the legend's final known recordings in an EP titled No Plan. In addition to the song "No Plan," the EP also features "Lazarus," and other songs from the musical of the same name like "Killing a Little Time" and "When I Met You." The songs for the musical, based on Bowie's 1976 film The Man Who Fell to Earth, were among his last recordings before dying of cancer in January 2016. 
In addition to the EP, Columbia released a new music video for "No Plan," directed by Tom Hingston, that references The Man Who Fell to Earth with rows of TV screens and the name "Newton Electrical" (Bowie's character in the film was named Thomas Newton, an alien who came to earth in search of water for his home planet). The video ends with themes of space travel and a final image of Bowie before the TVs fade to static. 
Check out the new video, listen to the EP below, and happy birthday, Starman.