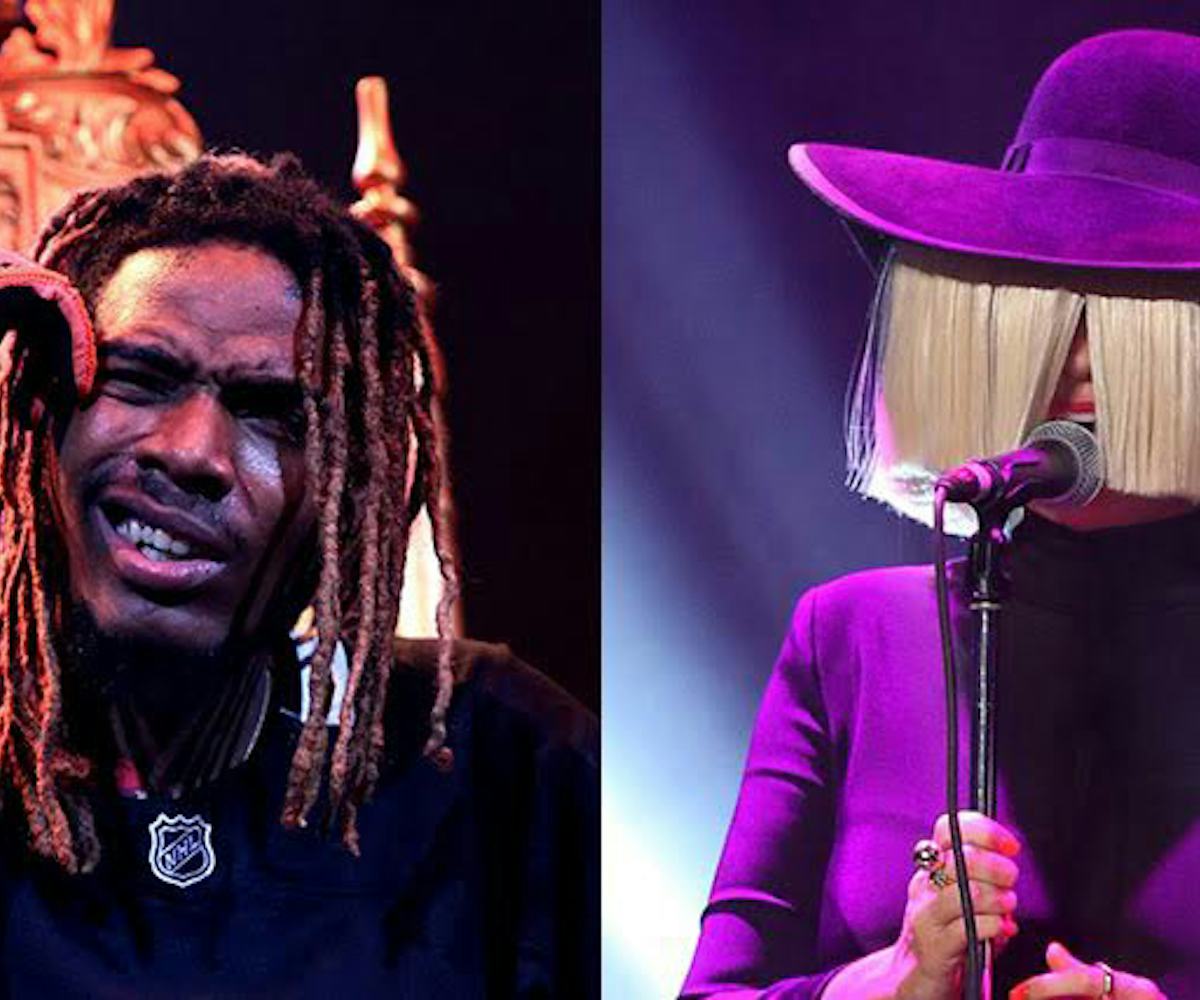 Photo: Bennett Raglin; Jonathan Leibson/Getty images.
This Song Is What Happens When Sia Teams Up With Fetty Wap
oh, and david guetta, too
The last time Sia teamed up with David Guetta, we were blessed with the festival favorites "Titanium" and "She Wolf." (Though it was the latter that played a role in bringing Sia into the livings rooms—and speakers—that didn't have Six Feet Under.) Those two were certified bangers and may or may not have shot EDM to its peak before EDM became a guilty pleasure meme. In that time, too, the genre has gone through iterations and is currently thriving off tropical-infused melodies. David Guetta's latest Sia-infused single riffs on that.
"Bang My Head" is a solid jam that did well employing Sia as its lead vocalist. Her tough delicacy shines over Guetta's bouncing production and seeks to make you feel the same way "Titanium" did: invincible. By the time Fetty Wap (yup, he's here, too) comes in with his strained, wobbly vocal inflections, you're floating up on your own version of Cloud Nine. You will, for sure, be hearing some version of this come festival season. Fist bump, cry, and find your release to this.
Listen Again drops November 27.