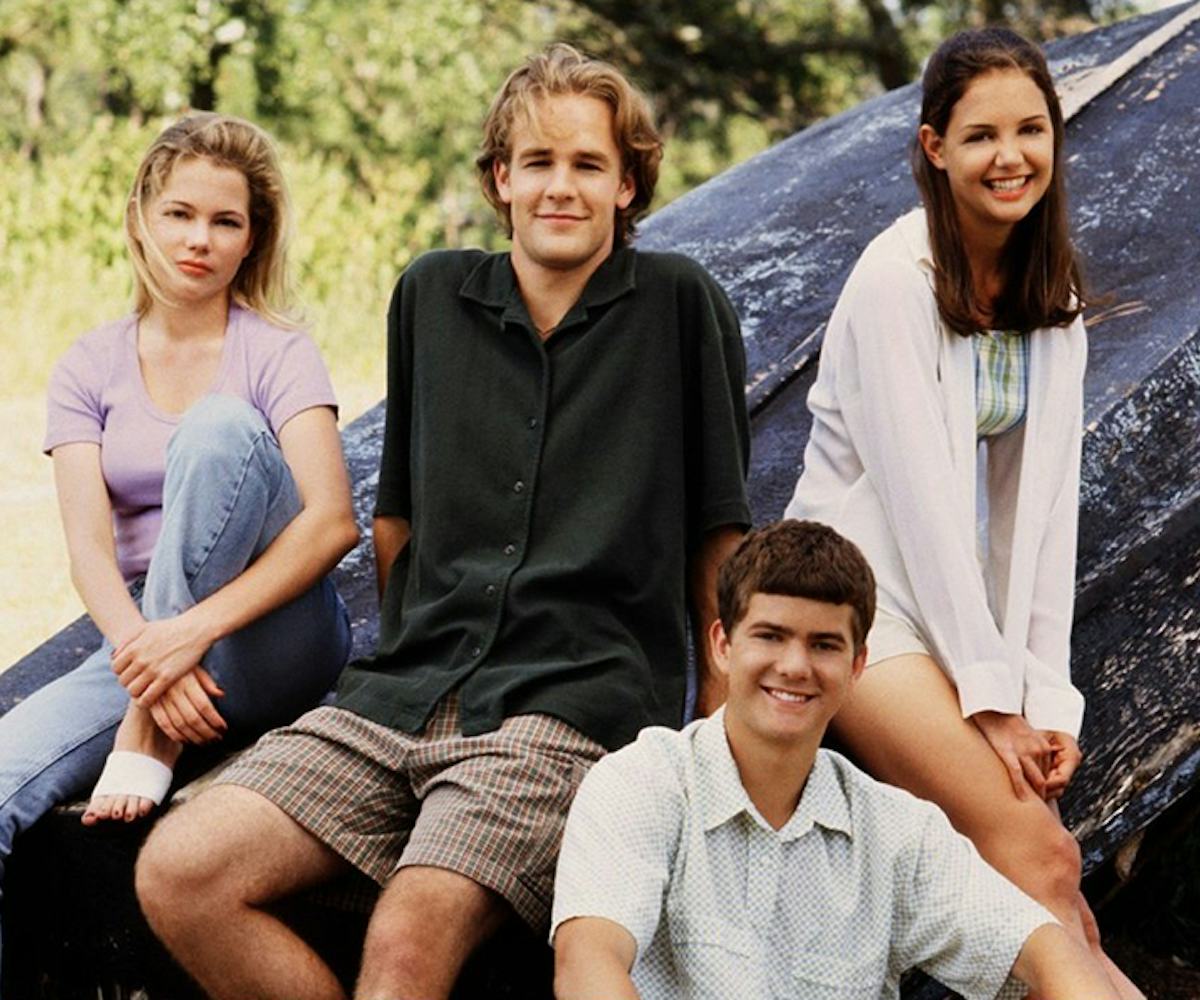 tv travel: dawson's creek
relive your capeside high days with a trip to north carolina.
10 years after the final episode of Dawson's Creek and some of us (ahem, me) are still obsessed with it. In fact, now that I just looked up how long it's been since Jen said her final words at the pond, I really can't believe it's been that much time as gone by.
I'll never forget the summer I found Dawson's Creek--it was between grades in high school when I was still waking up early without an alarm (Seriously, why did I do that!?) I turned on the TV in my room hoping for reruns of Saved by the Bell. Instead, these ridiculous teenagers named Joey and Dawson were fighting over some guy named Pacey, and I instantly knew I was in love with Dawson's Creek. I had heard the show was a dramatic high school soap opera, but for some reason never gave it a chance, until this (let's call it fateful) day that I couldn't stop watching and literally became addicted--like, started-waking-up-early-on-purpose-in-the-summer addicted.
It might seem pretty sad that I own all six seasons on DVD (plus the final episode on its own DVD) and took a road trip to North Carolina to see the brick wall that Pacey bought for Joey, to see the video store that Pacey and Dawson worked in, to see Hell's Kitchen where dreamboat Eddie Dooling tended bar, and of course, to see the Leery House, but I think it's actually awesome. 
So if you ever find yourself in Wilmington, North Carolina, do yourself a favor and stop into City Hall where they still keep a Dawson's Creek checklist (that you'll definitely be called out for checking). Then, start hitting up the places below--you'll swear you've jumped through a television screen and right into Capeside, MA.
University of North Carolina at Wilmington, 601 S College Rd., Wilmington, NC
College campus to some, Capeside High to others.
Mixto Restaurant, 5 S Water St. Wilmington, NC
What once was the home of Leery's Fresh Fish is now a pretty good contemporary Latin place, although I seriously doubt Gretchen would have worked there.
Wrightsville Beach, 703 S Lumina Ave., Wrightsville Beach, NC
Where surfers catch waves, and the DC cast walks under a pier while "I Don't Wanna Wait" by Paula Cole plays.
New Hanover County Arboretum, 6206 Oleander Dr., Wilmington, NC
This place is actually really cool, except for the fact that Jen spoke her final words to her baby daughter here.
Hell's Kitchen, 118 Princess St., Wilmington, NC
When you walk into this place it literally screams the college years, and that's because it was built as a set for the show and then they turned it into a real bar later--part of that construction included putting a seriously not-cool pole in the exact spot where Eddie Dooling used to stand.
Blue Water Restaurant, 4 Marina St., Wrightsville Beach, NC
It's the waterfront place to get great views and some grub both IRL and on-screen (you might know it as The Yacht Club, where Joey worked with mega-bro Drew).
212 N Front St., Wilmington, NC
This should forever be known as Screenplay Video, the store where Pacey and Dawson worked--kind of ironic since video stores are rare gems these days, and since we're streaming the show non-stop on Netflix.
The Cotton Exchange, 321 N Front St., Wilmington, NC
The place really is a bunch of shops, but as far as we know, it was the smoking spot for waitress Karen Torres aka the front entrance of Civilization--Pacey's first restaurant gig set up by Dougie, which ultimately led to Pacey's career in cooking (fine, Dougie was right this time--and when he ended up with Jack).
Wilmington Riverwalk, 0 Market St., Wilmington, NC
It's seriously the best place to see the sunset, and also one of the most "between scenes" shots used throughout the she show, besides the creek itself (obvi).
Thalian Hall Center for the Performing Arts, 310 Chestnut St., Wilmington, NC
Also known as the double-date Rialto theater spot where Joey tried to break up Jen and Dawson all while Pacey was chasing Ms.Jacobs. FYI they're playing Little Shop of Horrors all this week.
So, go, go, Capeside Wildcats, and remember: Say goodnight, not goodbye.