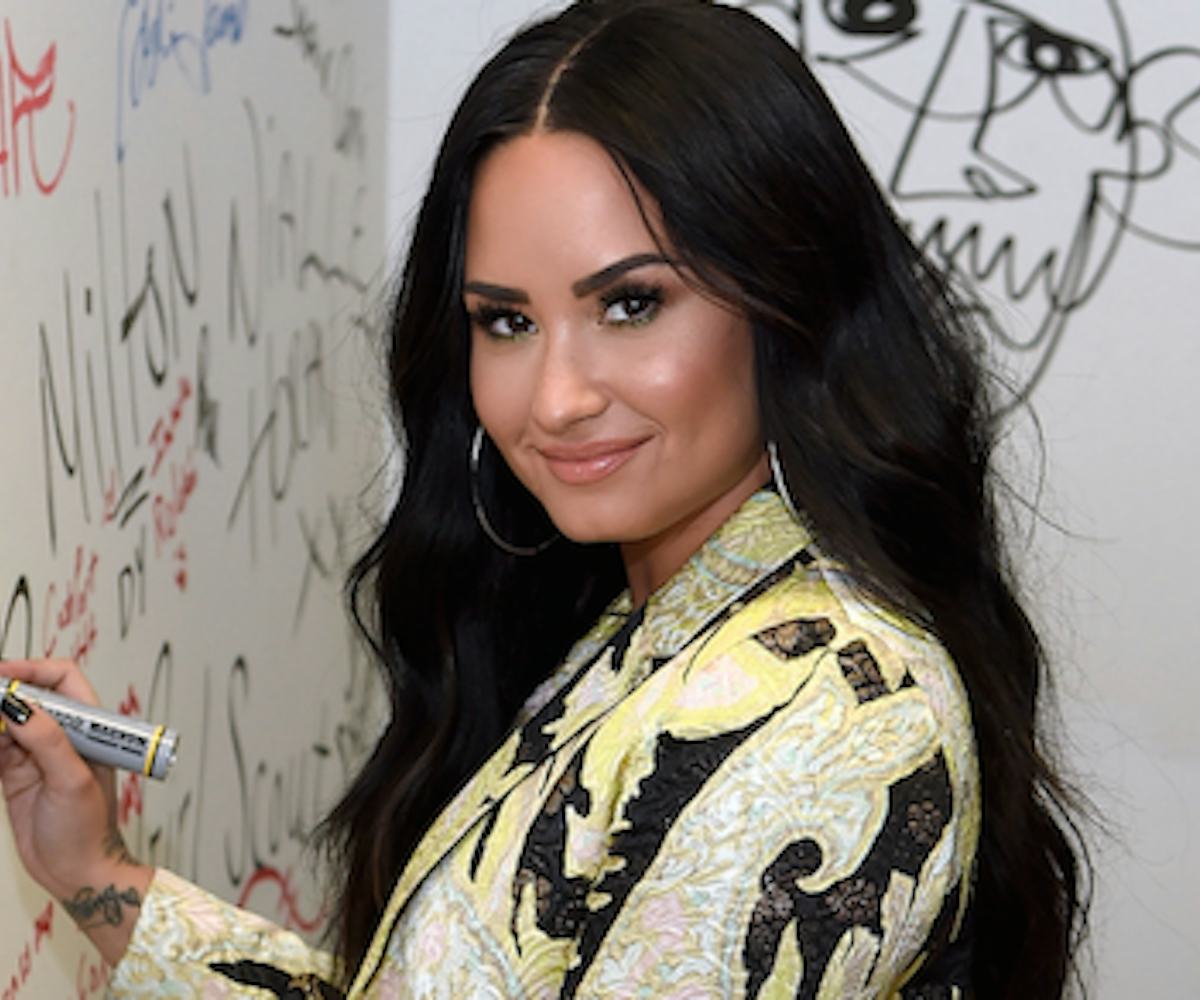 Photo by Jamie McCarthy/ Getty Images.
Who Is Demi Lovato Shading On Twitter?
The Internet has one theory
Early this morning, Demi Lovato fired off what should now be regarded as one of the shadiest tweets of all time.
The singer took to her Twitter page to share a simple subtweet for one hater: "Good luck on your blog." Yikes.
While it was, at first, unclear who the tweet was about, after some extensive research, Lovato's fans have determined that the blogger-in-question is her former sobriety coach, Mike Bayer.
Bayer, who previously appeared in the star's YouTube docuseries, Simply Complicated, came under fire for posting a shady video on Instagram that Lovato's fans thought was about her earlier this week. In the clip, Bayer says that he has worked with celebrities who used the fact that they are "artists" as an excuse for behaving badly. Lovato recently revealed in a new song that she had broken her sobriety, so fans assumed that Bayer was referencing an incident that happened with Lovato. 
"I'm here today to explain to you that being an artist and being talented are two different things," he said in the clip. "To me, being an artist is living your authentic life. I believe everyone out there is an artist. I think if somebody uses it as an excuse to be late, or insincere, or rude, or unapologetic, that's not being an artist, that's being a jerk. And you shouldn't stand for that."
To add more fuel to the fire, Lovato fans also pointed out that she and Bayer no longer follow each other online, and pointed out a different cryptic message that Lovato tweeted last month which seems to take aim at Bayer.
Though all of this drama is solely based off fan speculation, one thing seems to be clear: Don't mess with Lovato.