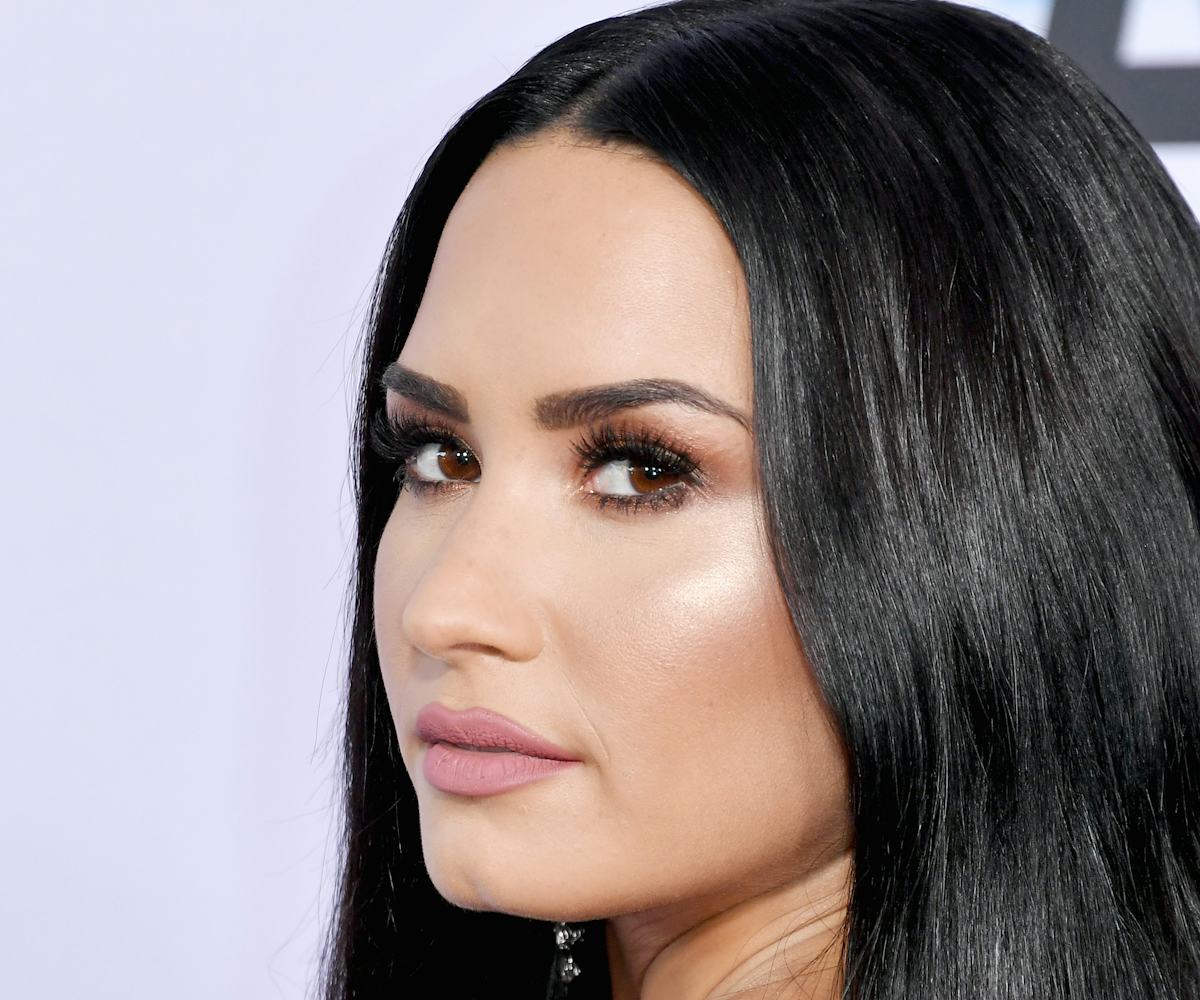 Photo by Neilson Barnard/Getty Images
Demi Lovato Opens Up About Contemplating Suicide At Age 7
"I knew that if I were to take my own life that the pain would end"
Demi Lovato has just revealed that she first thought about taking her own life when she was 7 years old, saying that "I knew that if I were to take my own life that the pain would end."
"I had this fascination with death," the singer said in a new interview with Dr. Phil, revealing that her suicidal thoughts were driven by loneliness and depression. "I have experienced things that I have not talked about and don't know if I ever will talk about." She also revealed that she believes some of it had to do with "unresolved issues" with her late father, Patrick Lovato, who also struggled with addiction and mental health.
Lovato says these thoughts came back again when she was bullied in school and "several times when I was struggling with depression—my bipolar disorder." She said that kids bullied her for being on Barney and Friends and that her friends turned on her over "petty drama that 12-year-olds have in the seventh grade." Lovato added that, in addition to cyberbullying and jokes about her weight, a "suicide petition" circled around her school when she was 12.
"I turned to cutting and there was a while there when my mom was afraid to wake me up in the mornings, because she didn't know if she opened the door if I would be alive or not. Because every time I cut, it got deeper and deeper." Lovato said. Around the same time, she revealed, she started drinking and doing drugs to "numb" her and help her fit in.
That said, Lovato has since "conquered my addiction and alcoholism in a way I don't think about it anymore." However, she still battles with her eating disorder, sharing that it's something she has to work on every day. "My everlasting addiction in my life has been food," she said. "It's kind of last thing to go." 
She ends by saying she is "in a really good place today." Watch her candid interviews, below: