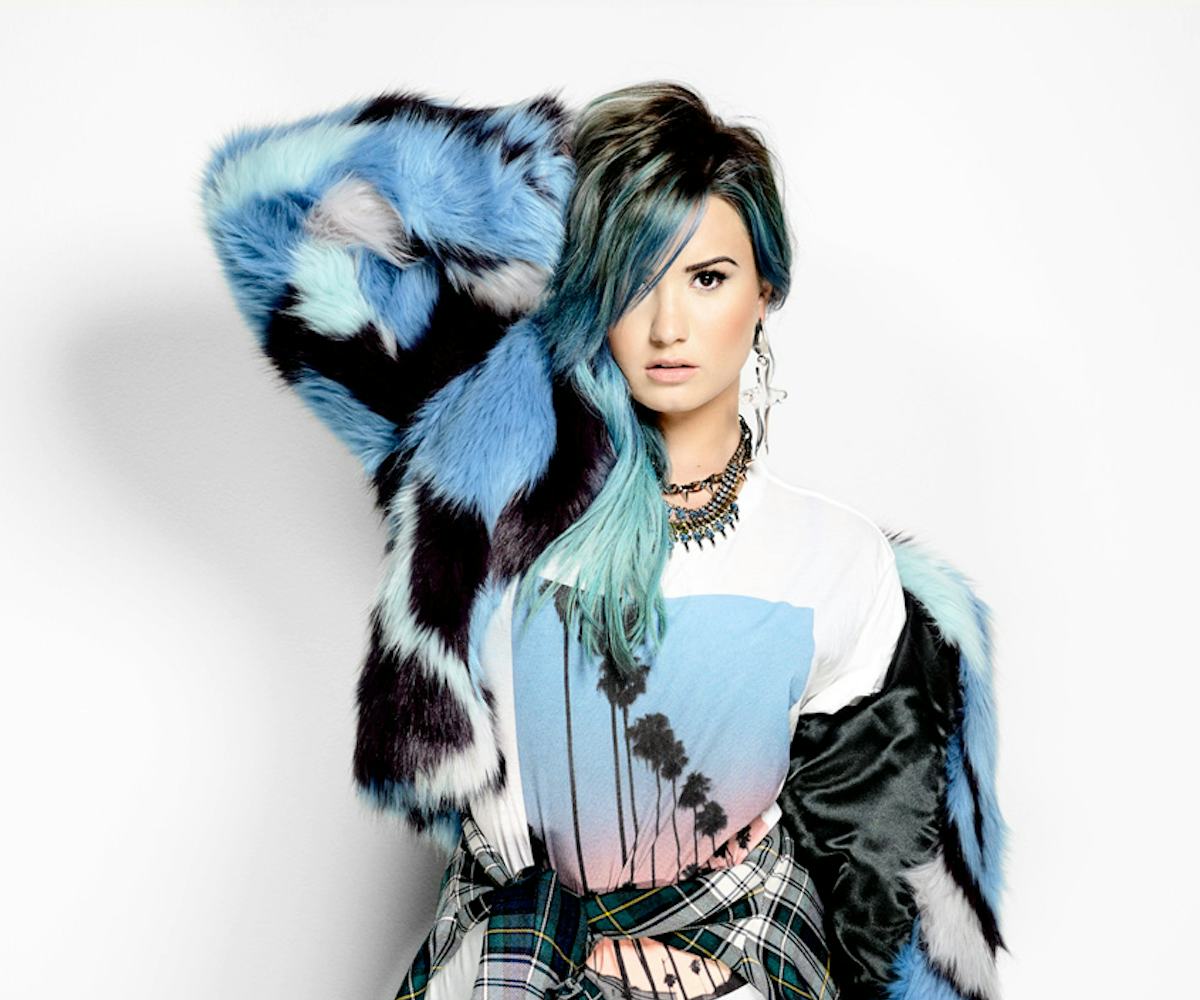 photo by marvin scott jarrett
double demi
read bonus quotes from our dec/jan cover star!
By now, you've already read our December/January issue featuring Demi Lovato from front to back cover. (If you haven't, what are you waiting for?! Pick up a copy on newsstands!)
But that doesn't mean you're all done with Demi--because good news, we've got exclusive bonus quotes from the multi-hyphenate. Keep reading to get even more insight into Lovato, courtesy of writer Kate Williams:
On dreaming big:
"I was like, 'I want to be the youngest person to ever win a Grammy, to ever win an Oscar.'  It ended up not happening--and that's totally fine--but I was so determined at such a young age and it really stuck with me."
On music genres:
"It depends on the style of the song. Some times I even sing country music and I don't necessarily have the full-blown twang, but I grew up in Texas and it just comes out. The only thing that I don't do is rap--unless I'm just really, really tired. Then it just comes out; I get really delirious, and then I just start freestyling."
On her beauty obsessions:
"My favorite look is obviously the blue hair, or else I wouldn't have it right now. And I love the blonde; I feel like it shows the lighter side of me, and when I have a good tan and I'm refreshed, I feel like it looks better on me. And I've always loved a red lip."
On dealing with everything life throws at you:
"As hard as life gets sometimes, I believe in God and one of the things that keeps you going is that God doesn't put you through anything you can't handle. When I went to rehab, I was like, 'This is hard and I'm suffering from emotional pain, but that's not going to kill me;  what's going to kill me is if I continue to act out on those emotional behaviors,' so I decided to face it head on."