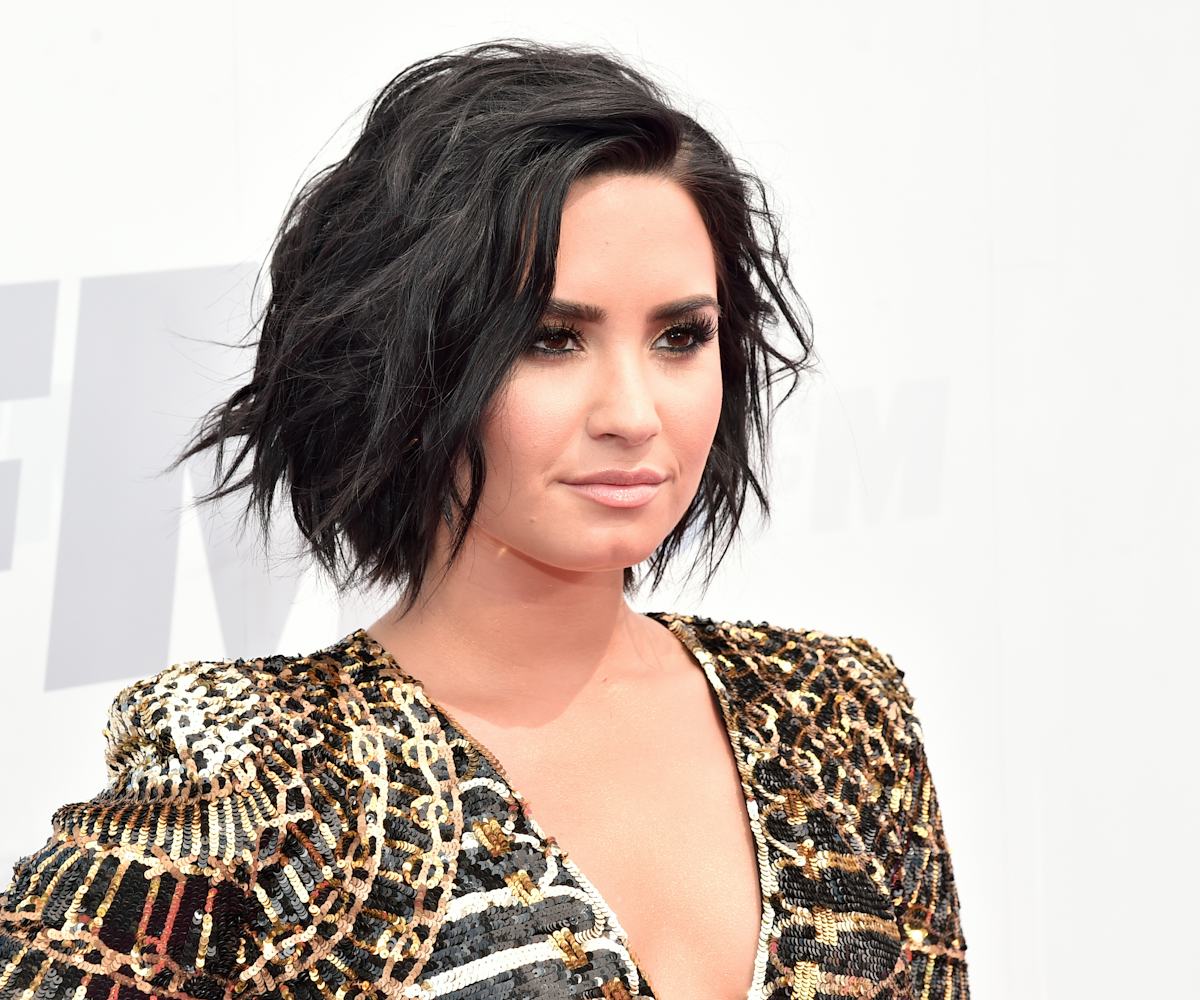 Photo by Alberto E. Rodriguez / Getty images
Demi Lovato Refuses To Label Her Sexuality Just Because You Ask Her To
"It's just about a connection with someone"
Newly single Demi Lovato is opening up about her sexuality. In her first interview since splitting with her boyfriend of six years, Wilmer Valderrama, Lovato told People magazine that when it comes to her sexuality, she doesn't believe in labels. "It's something I don't think needs to have a label," she said. "As humans, It's just about a connection with someone." 
Since establishing herself as one of the world's biggest pop stars on the strength of her chart-topping album Confident, Lovato has been a vocal advocate for the LGBT community, a fact that was apparent when she and Nick Jonas canceled their North Carolina tour date in protest of the state's controversial HB2 law. "It's something I'm passionate about because I get it; I grew up in Texas," the singer said at the time. "Being different in Texas or in the South, in general, you can be judged."
Lovato also becomes the latest member of Young Hollywood to oppose rigidity when it comes to their sexual orientation. Both Kristen Stewart and Miley Cyrus have remained ambiguous about their sexuality, with Stewart telling Nylon that "in three or four years, there are going to be a whole lot more people who don't think it's necessary to figure out if you're gay or straight. It's like, just do your thing."
We couldn't agree more.