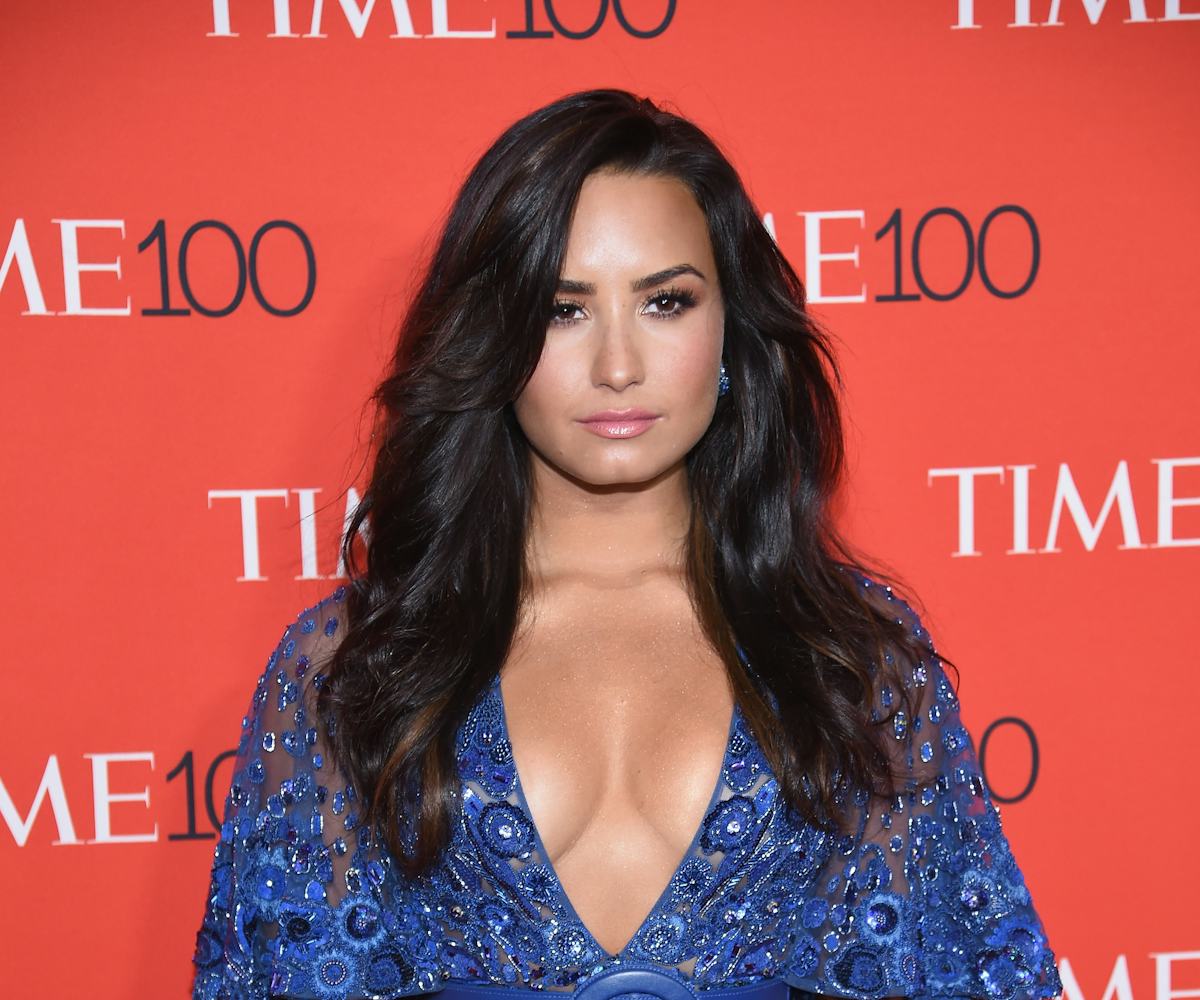 Photo by Dimitrios Kambouris/Getty Images
Go Behind The Scenes With Demi Lovato's New Series
"I'm looking at my future and my past, and I want to share that with my fans"
Demi Lovato has always been candid with her fans about her personal life. So, it should come as no surprise that the singer's new YouTube series will give a behind-the-scenes access into her life.
The singer-actress made a stop at Cannes Lions to promote her new YouTube docuseries, Simply Complicated. Wanting to connect with her younger fans, the series, which is sponsored by Ulta, will document the singer's daily life.  
"YouTube is the OG," she said of the partnership. "I started my own YouTube channel over 10 years ago, and I've been able to create my own content and to connect with my fans through there, so being able to partner with [them] has been a dream come true." 
The show is a "pivotal" one for Lovato, who will be 25 in August, as well as for YouTube, as the video-sharing platform competes with subscription services and cable. 
But Lovato's series is just one of many that are slated to premiere on the platform; Kevin Hart, Ryan Seacrest, and Ellen DeGeneres have all signed with YouTube to debut original shows. 
There's no word on when the series will debut, but in the meantime, you can watch the trailer, below.