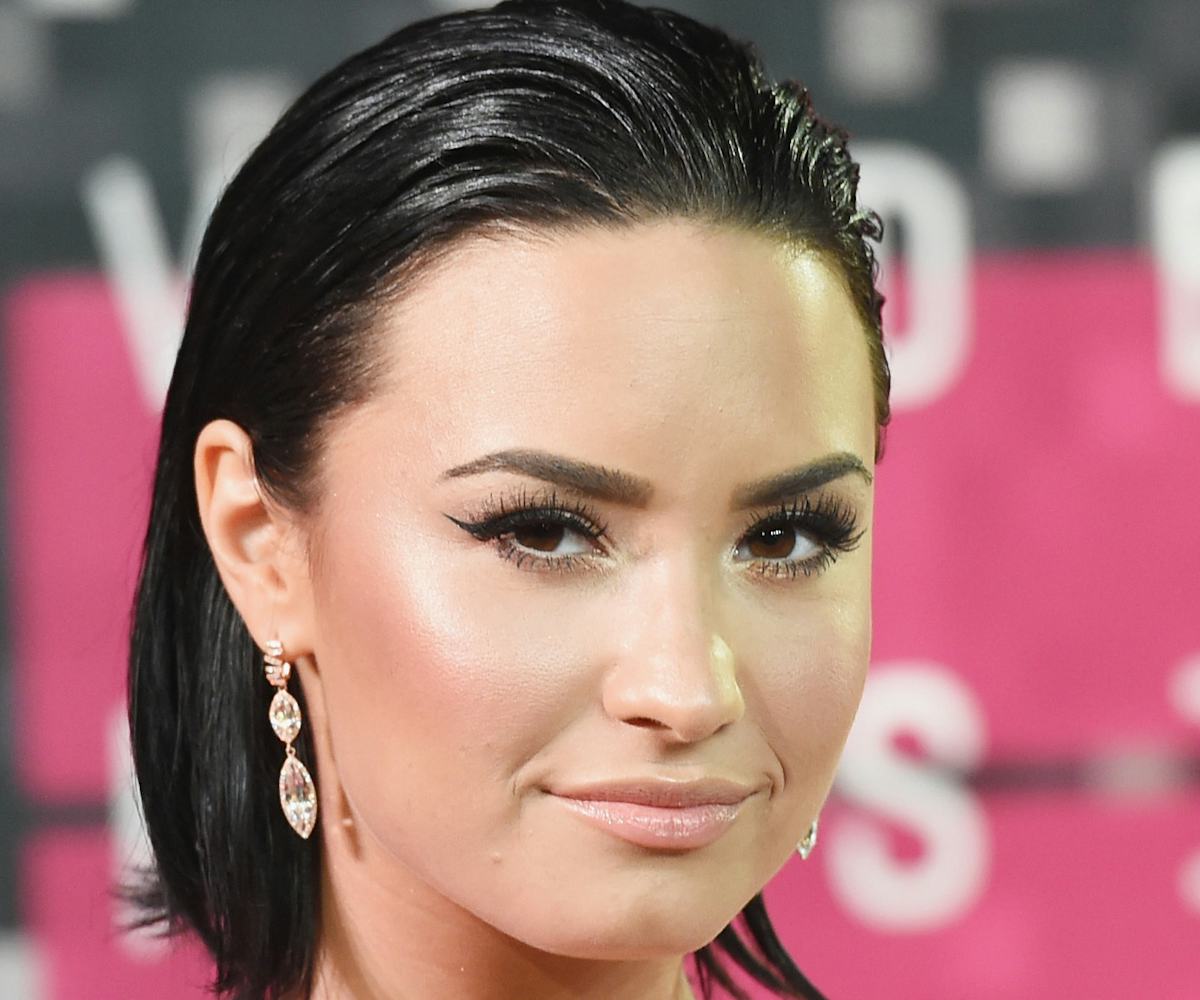 Photo By Jason Merritt/Getty Images.
Demi Lovato Vows To "Keep Fighting" After Overdose Hospitalization
The singer spoke for the first time
Demi Lovato has addressed her alleged overdose and subsequent hospitalization for the first time.
Over the weekend, Lovato vowed to "keep fighting" her addiction via a powerful new statement on her Instagram. Acknowledging that her "illness is not something that disappears or fades with time," Lovato said that her overdose was the result of "something I must continue to overcome and have not done yet." She then went on to thank her fans, family, friends, and medical team for helping her through this difficult time, saying that "without them I wouldn't be here writing this letter to all of you."
"I now need time to heal and focus on my sobriety and road to recovery," Lovato continued, before ending things on a positive note. "The love you have all shown me will never be forgotten and I look forward to the day where I can say I came out on the other side."
In the wake of her statement, fellow celebrities have begun leaving messages of support for the singer.
"Love you so much sis," Paris Hilton commented per CNN. According to the publication, rapper Macklemore also weighed in, writing, "Sending love Demi. I've relapsed many times. The recovery community has always welcomed me back with infinite love and support."
However, some of the most vocal support has come from fans, who have begun tweeting under the new KeepFightingDemi hashtag. 
"We're here with you @ddlovato," one fan account wrote on Twitter. You're a warrior, we love you."