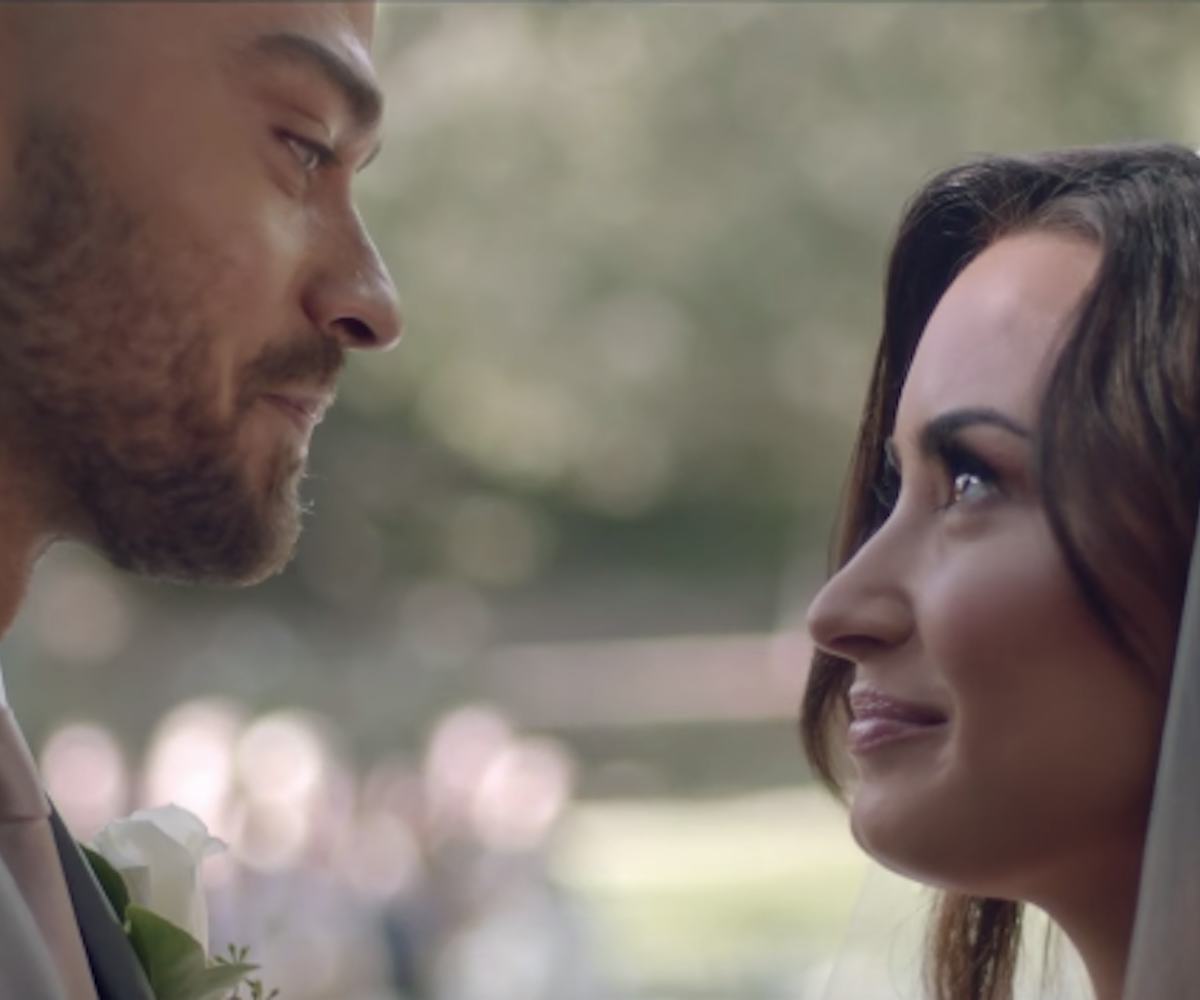 Photo via YouTube
Demi Lovato's Wedding To Jesse Williams Is Not All It Seems In Her New Video
Who do you have at the end of the day?
Demi Lovato just released a new music video for her latest single, "Tell Me You Love Me," co-starring Grey's Anatomy actor-dreamboat Jesse Williams. Together, they make quite a stunning couple, engaged to be married. The soft, millennial pink-tinged visual follows the two through their romance, the days leading up to their wedding, and the ceremony itself—which, to us, looks like an IRL fairy tale. But we quickly learn that the picture-perfect couple is not so perfect after all.
The video is the second off of Lovato's newest album, Tell Me You Love Me, following her star-studded visual for "Sorry, Not Sorry."  And though the video is absolutely beautiful, it ultimately exposes the faults in Lovato and Williams' fictional relationship, all of which stem from jealousy. Their steamy hookups, enviable engagement ring, and Instagram-worthy wedding ultimately mean nothing because the two struggle to trust one another―and constantly bicker because of it. 
"At the end of the day you have everything you need standing right in front of you," says Lovato of the video's meaning. "And that's yourself."
So, will the couple end up working out their differences and save their marriage? You'll have to check out the video, below, to find out.