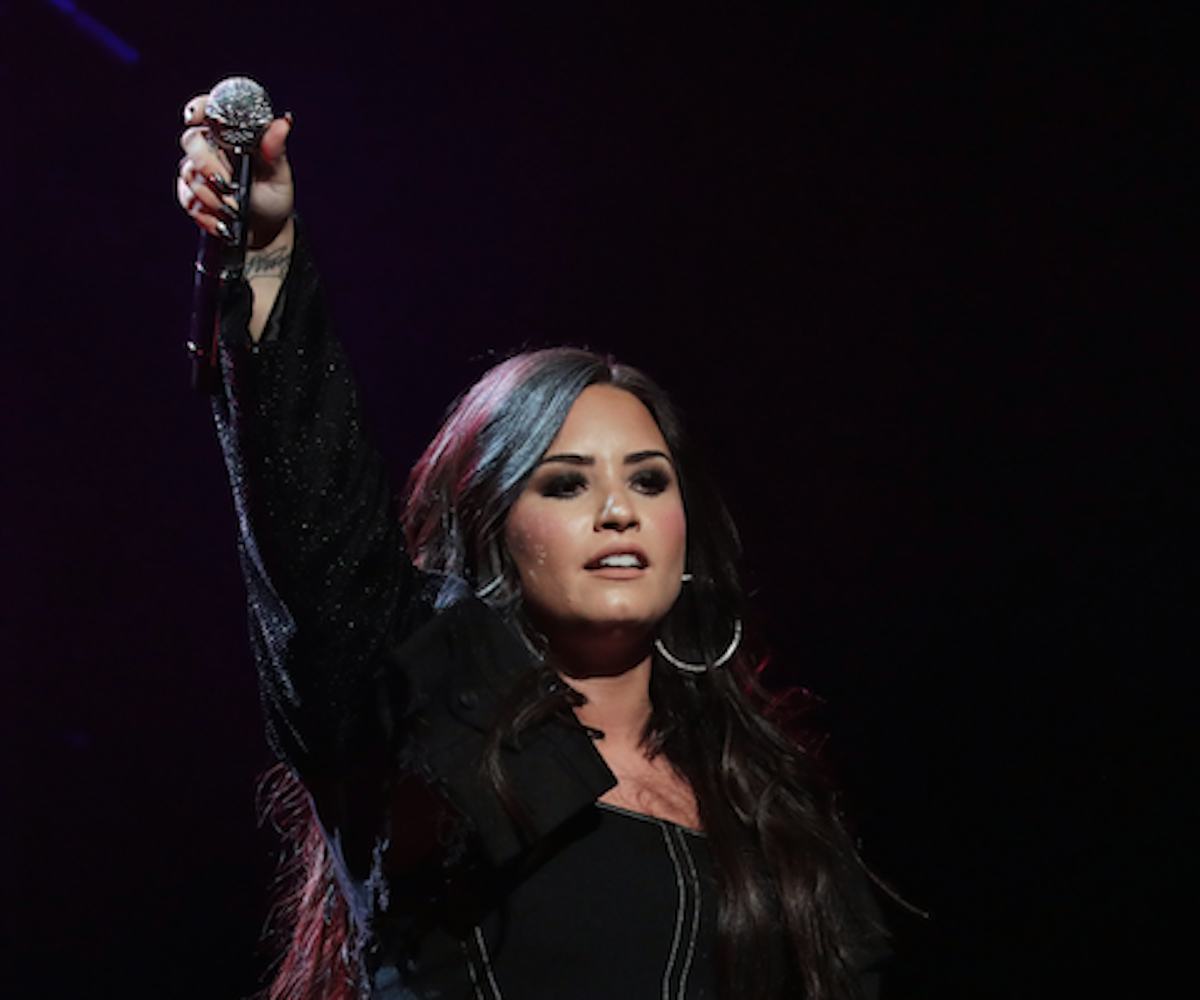 photo by Cindy Ord/getty images
Demi Lovato Is Offering Therapy Sessions To Fans On Her Tour
"I just want people to know they're not alone and I'm here for them"
Demi Lovato is, without a doubt, one of this generation's most outspoken artists. The superstar has not only been an advocate in ending the stigma around mental illness, but has also been transparent about some of the most difficult moments in her life, by speaking frankly of her battle with bipolar disorder, addiction, and her journey through rehab. And now, she's championing all her years of experience by giving back to her fans in the most incredible way—by providing them with therapy on her tour.
Lovato announced that she will be partnering with CAST Centers, one of the nation's leading wellness, mental health, and addiction treatment centers, to help those who are struggling with sobriety, addiction, or mental illnesses. Fans who purchased tickets to see Lovato on tour will be able to hear stories of growth and recovery from guest speakers, as well as participate in group therapy and wellness activities before each show starts.
"I've actually met people that go to CAST because they went to CAST on tours and realized they needed to get sober, or they needed to better themselves in some other way. It's changed lives, and I want to be able to do that again," she said while announcing the partnership on Good Morning America. "It's a part of my whole life, giving back, and I think it's really important that I continue to do this while I'm on tour."
But this isn't the first time Lovato has provided support for her fans. In fact, she offered therapy during her Future Now Tour in 2016 with Nick Jonas. "I just know how important it is to use my platform to help others and to share my story in hopes that it inspires people to either get into recovery or better themselves. Whatever it is, I just want people to know they're not alone and I'm here for them."
You can get tickets for her 2018 tour, here, and see Lovato discuss the campaign in full, here.