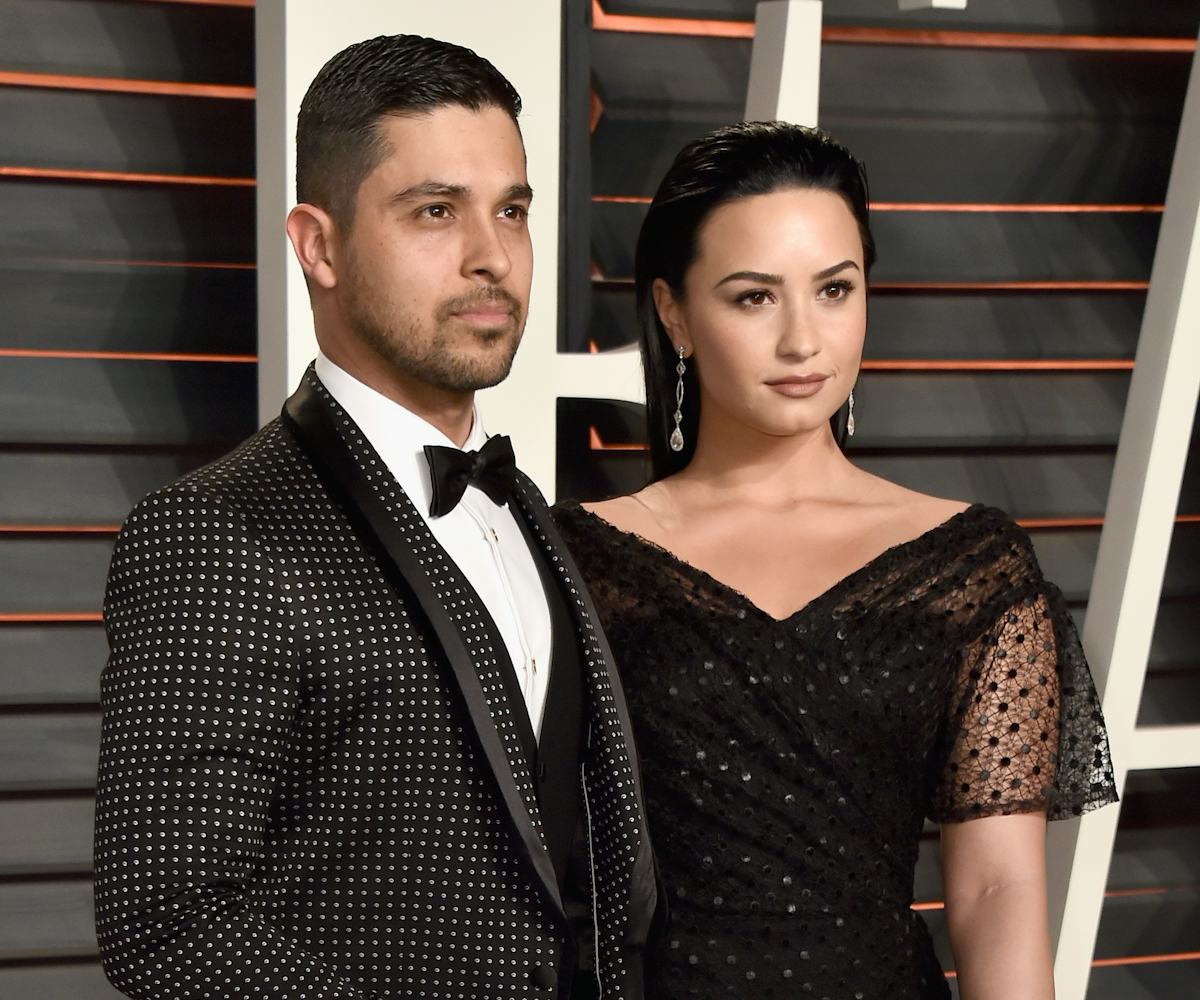 Photo by Pascal Le Segretain / Getty Images
Demi Lovato + Wilmer Valderrama Have Officially Split
They are "better as best friends"
Hollywood love is having a seriously tough week, and we are really feeling the brunt of it. As everyone is still reeling from the news that both Talvin and Zigi are no more, Demi Lovato and Wilmer Valderrama have dropped the heartbreaking news that the beloved couple is breaking up after six years of dating.
Lovato and Valderrama shared a joint statement on Lovato's Twitter, explaining that the couple's split was amicable, and they decided they were "better as best friends." They described the decision to break up as "incredibly difficult." Considering the fact that when you Google the two, the suggested searches are "engaged" and "married," the news of their breakup comes as a bit of a shock.
The two have always been vocal about how supportive they are of each other. Lovato has often credited Valderrama as one of the main reasons she was able to pull through her darker times of suffering through addiction and an eating disorder. Back in 2015, she recalled, "We started dating when I turned 18… Right after that, I went to rehab. People told him, 'You should probably leave. She's on a spiral, and you're going to be sucked down with it.' But he was like, 'I'm not leaving. This is somebody I really care about.'"
Though it's sad to let go of the heartfelt Instagram posts and sweet anecdotes that the couple shared with the public over the past six years, we're happy to know the two are still on friendly terms. Now, excuse us as we go lick our wounds and reminisce about the good old days when love was real.