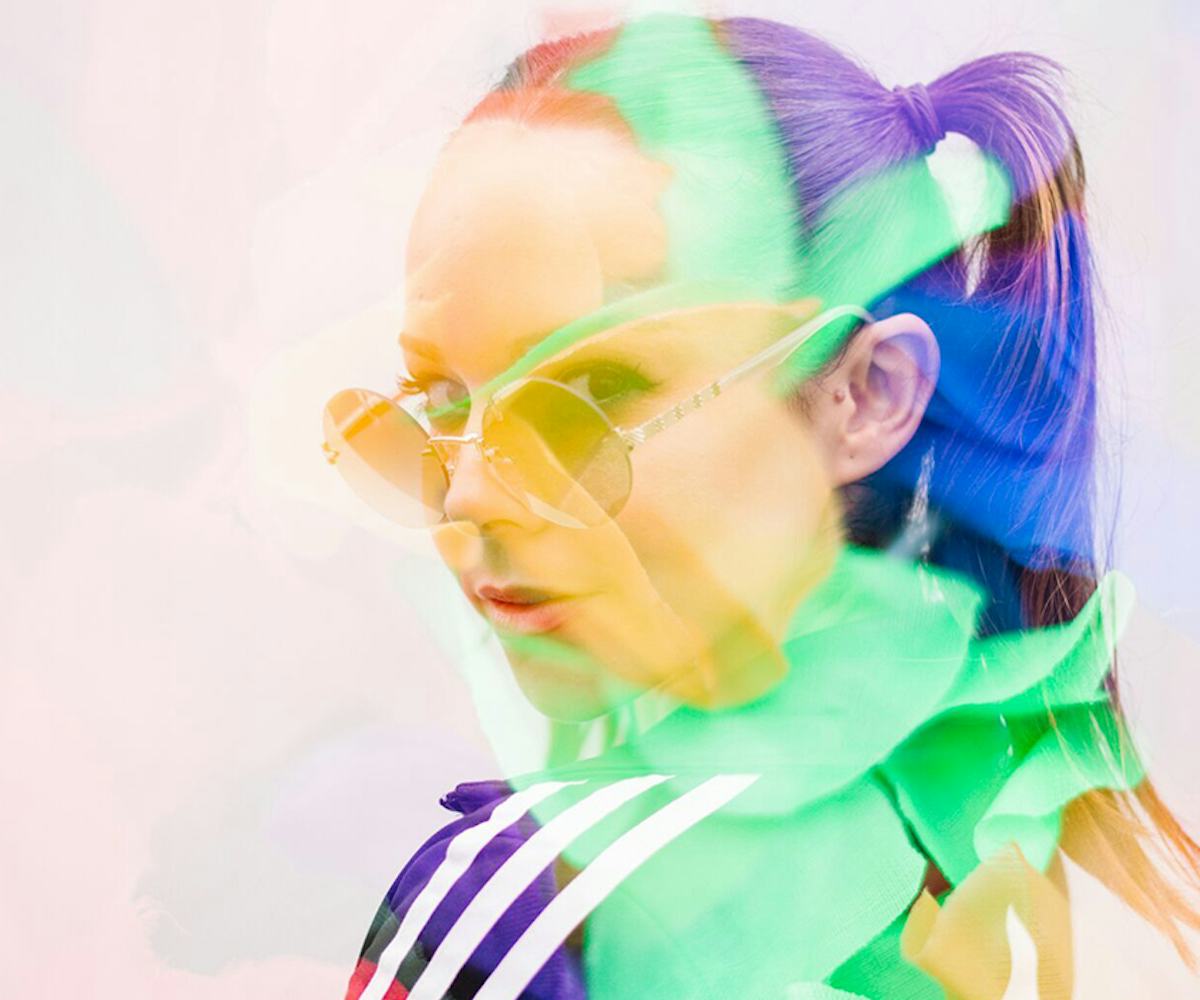 Courtesy
EDM Star Dena Amy Knows How To Get You Moving
Get up, get down, get with it
Dena Amy is a multi-threat. The professional dancer has added international DJ and producer to her name, and for good measure. No beat, song, turntable, or aux cord is safe when she's in the mix because Dena Amy knows how to turn anything into a turn-up function. Her live sets run the gamut of genres and sounds because she's keen on crowds and getting them moving. Her moves, too, as a dancer, amplify her own work to new levels of artistry. With festival stops, including this December's Your Paradise, rounding out the year, Dena Amy is poising herself to be a force to be reckoned with come 2018. The future of electronic music is, like everything else, female, and Dena Amy is at the forefront. Say hello to your new go-to crowd-pleaser, below.
How did you get into music?
I've been a dancer my whole life, dancing professionally until I was around 21. Music was, of course, always such a huge part of that. I was always curating playlists and picking pieces to choreograph to. Music was such an influential and inspiring part of my life at such a young age that it led to me wanting to make my own music or DJ. I started attending house parties where I was always the one wanting to control what was playing. That's when I realized I should pursue this.
You're the "pass the aux cord" person.
Always. I soon learned how to mix, and I haven't stopped since. It's a huge release for me. It brings me a sense of ease.
Do you remember the first song you made where you realized, Oh, I just made something really special?
My boyfriend and I made this track together. I guess we were a little drunk and didn't realize that it was really good, but when we listened to it the next day, we realized it was pretty great. He made the beats and I had written the melody and musical lyrics. We haven't released it or anything, but we still listen to it.
What is your approach to curating festival sets?
I really try to stay true to what I play and what my genre is and what I represent. I'll prepare my sets, but I also leave a lot of room to cater to the crowd and its vibe. Day sets are usually different from night sets.
Is there a certain song of yours that you know is going to get the crowd going?
There's this edit of Basement Jaxx's "Jump n Shout"  that just goes off. It's an absolute winner.
What would you say is the value of attending festivals these days? It seems like there's so many, and it's almost overwhelming, so why bother going?
I've had festivals change my life. I've made lifelong friends at festivals. Two of my best friends are people I met at music festivals. They bring people together in a space where everyone can just be themselves, and you end up meeting like-minded people. There are certain festivals that really focus on spirituality. It's a really safe environment to be yourself, which I think is kind of hard when you're at school or just grinding away. We don't often get an opportunity to just truly be ourselves and let our hair down. Culturally, it's important for us to continue to have a place for artists to thrive, whether that be music artists or graphic design; festivals are places where artists can come together and thrive.
You never really fully understand an artist until you see them live and experience the lights and the magic and how they read a crowd.
Absolutely. Nowadays, DJs aren't just people standing behind decks playing tunes. They're real performers and they're putting on a show and they're committed to that. I think the people attending know that, and they're there to really support it, which is awesome.
What would you say is the most challenging part of being an electronic artist?
When I started out, it was hard to get people to take me seriously because I was an actress and a dancer, and it was confusing to people that all of a sudden I was DJing. The first thing was to gain respect and to show people that I could really do this, that I was a skilled DJ and I wasn't just some wannabe. Then it was proving to people that I'm also a singer and producer. It's a constant way of push and pull, of getting people to believe in you and respect you while also not trying too hard to prove myself and just sticking to the art and knowing that it'll speak for itself eventually.
Do you have a mantra of sorts or a saying that is like "alright, this is going to keep me going," if you're feeling down or stuck?
Everything is okay in the end. If it's not okay, it's not the end.