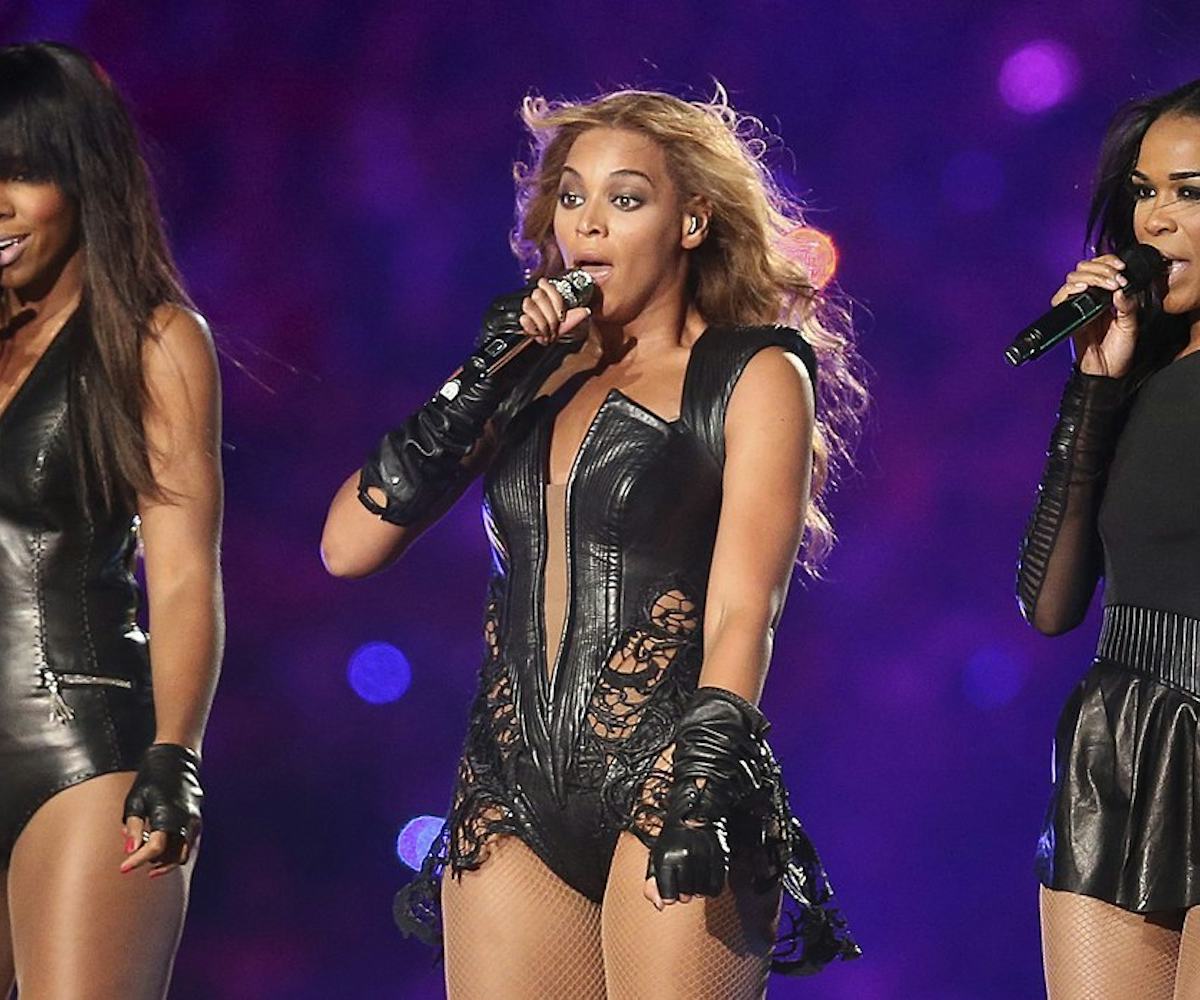 Is Destiny's Child Reuniting At Coachella?
Is Destiny's Child Reuniting At Coachella?
Coachella is over four months away but the Beyhive is already buzzing about a major potential reunion: Destiny's Child coming back together, with all five original members.
Twelve years after Beyoncé, Kelly Rowlands, and Michelle Williams went their separate ways (and 17 years after original members LeToya Luckett and LaTavia Roberson were unceremoniously dumped from the group), the ladies all seem to be dropping clues on social media that point to a reunion.
The first major hint passed without much comment a couple months ago. In late October, Luckett posted a throwback Thursday photo of Beyoncé, Williams, and Roberson to her Instagram account with the caption "Mood" and a heart emoji. 
Then, a few weeks later, Roberson tweeted that she had "so much to tell" fans about. 
Not convinced? A few days ago, the Queen of Instagram Clues herself posted this photo, in which she was wearing an AC/DC shirt with the AC conveniently covered up, leaving only the DC visible. For Destiny's Child, perhaps? Fans would definitely like to think so!
Not long after that, another clue popped up in Williams' Instagram story, when she took a snapshot of a black leather outfit and asked fans, "Y'all remember this performance outfit from Super Bowl with [Beyoncé]?" 
One eagle-eyed Twitter user put all four clues together this week and the Destiny's Child at Coachella rumors quickly took on a life of their own, with fans scrambling to save up for Coachella weekend passes if news of the reunion ultimately proves true. 
Conspiracy theory or not, we can all agree, if there was anything that was going to get us through the rest of this year, it's hope of a full-five reunion of Destiny's Child, bedazzled from head to toe in House of Dereon. It would certainly bode well for 2018 being a far better year than the one we've just endured.