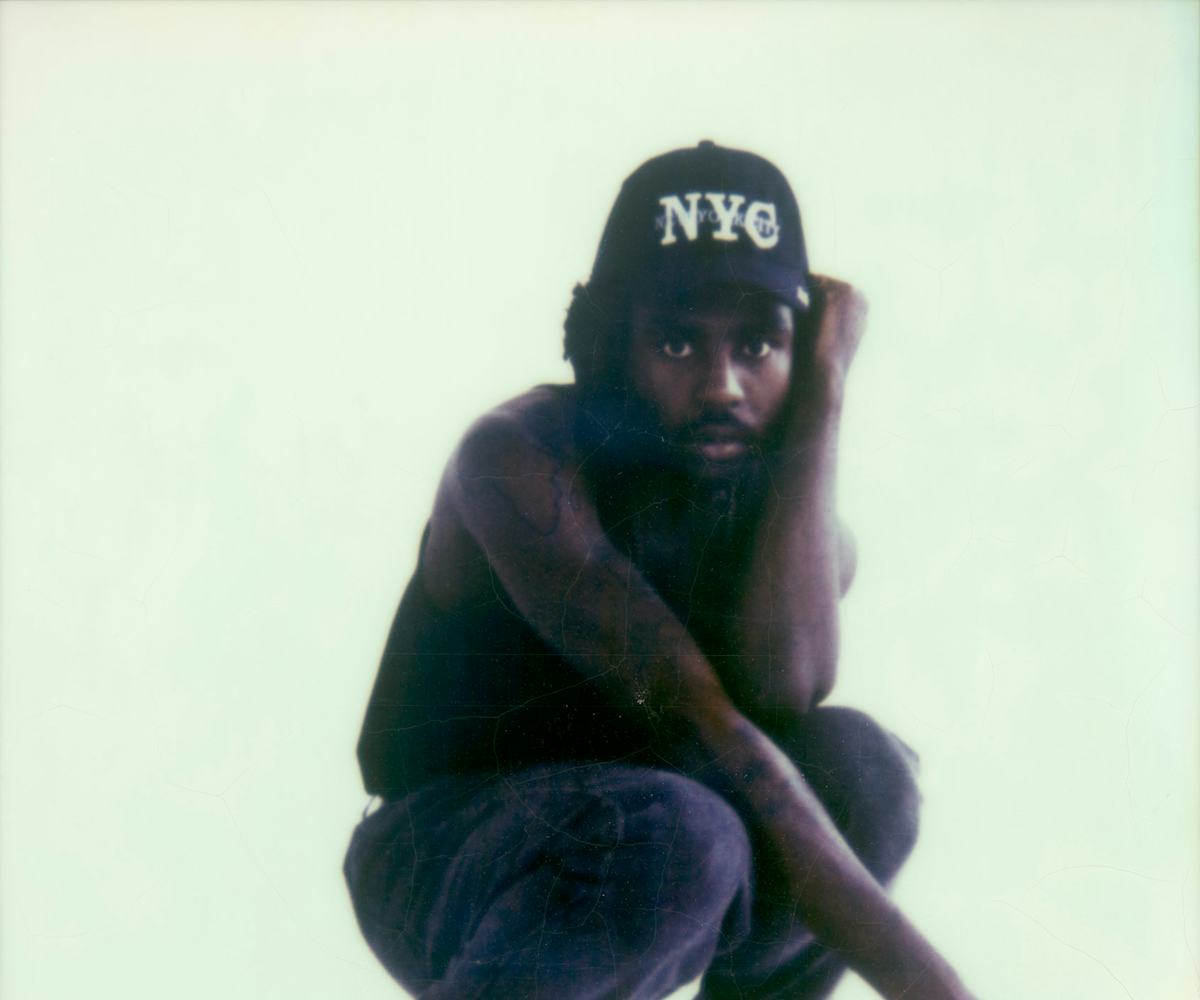 photo by stacey mark
the insider: dev hynes
here's your chance to work with the mega-producer.
If you listen to the radio, Spotify, Pandora, or pirate music online (arrgh!), you don't need me to tell you who Dev Hynes is. The writer/producer/musician has made a name for himself by collaborating with the coolest artists before they're stars like Solange, Sky Ferreira, and The Chemical Brothers. (He's the reason why you're singing "Everything Is Embarrassing" in the shower, the car, the office... everywhere.) What he brings to the table is a unique groovy sound that's equal parts funk and fun. Needless to say time in the studio with Hynes is a highly prized thing.
Lucky for you, Hynes has teamed up with Converse Rubber Tracks and the Guitar Center for their Get Out of The Garage competition where he'll be producing a three song EP for winners of the contest. (Other prizes include a cool 25 thousand dollars cash, new gear from Fender, Shure, Martin, Ernie Ball, Evans, Pro-Mark, Dunlop, Gretsch, Zildjian, andVox, and a performace at The Fader Fort.) Yes, Dev Hynes could produce your EP. Are you freaking out, yet? Well, before you click over to the competition site and enter, read our interview with the man himself to find out what bands he loves and what he looks for in a new group. It's sort of like getting a leg up on the competition, right?
Tell me a little bit about why you chose to work with Converse and Guitar Center on the Get Out of The Garage competition.
I guess I'm a fan of experiments and especially experiments in regards to new music, so I thought it would be cool way to meet people and collaborate with people who I usually wouldn't be in touch with or I wouldn't meet otherwise. 
How do you go about choosing what artists you want to work with?
Usually if I like something even when I see something that I can maybe work with or if I can help them in some way. I like to be more of a conduit to the artist rather than taking over them and using them as a vessel. I kind of see myself as a vessel for their ideas.
How would you describe your style of collaborating with someone? 
It varies a lot. It can be songwriting, it can just be fixing the texture or sound, or it can be production. It's very adaptable, it really depends on the situation, what I can add, and if the artist willing to let me [add new elements]. Sometimes they want me to be someone that's just there to give my opinion on their ideas, you know, I'm kind of down for that kind of collaborating also. 
Do you have a favorite song or artist that you've worked with that's really stuck in your head as a highlight?
Working on Solange's album, True, was a very great experience and a very large part of my life--it was a few years on and off. That was very important to me because I had never really been in control before or had responsibilities musically that where I had someone else to think about. That was very informative and a good experience for me.
Do you feel like there's a certain Dev Hynes' sound?
It's sort of chippy drums and occasional claps of guitar--I think if you asked other people, that's what they'd say. The general gist of my music is usually F9 chords and A minor chords that bend into G as the root. That happens a lot in my music. 
Do you have any red flags for working with artists that would definitely turn you away from a project?
Not really. Even if I say "no" to a project, it's usually because I feel like I can't add anything to it or I'm too busy. I guess people that are really disconnected to what they're doing are the kind of people I try to stay away from.
What are some young bands or young artists that you're really psyched about right now?
I love Empress Of, a band called Cable, and a project called Naturalia. Those three.
What are some tips that you would give to up and coming musicians who really want to make it?
It depends on what "making it" it means to them because I think making it is just making something that you're proud of and that you love. If that's the case, everything else slowly clicks, but that isn't necessarily everyone's goal and it's not a bad thing. I'd say just sticking to your guns is important. It sounds like a simple, cliche answer, but I think it's a true one. 
If you could collaborate with anyone on Earth, who would it be?
I'm always scared of those questions! I feel like it's like jinxing myself. I would probably do anything to work with Eminem.